I changed the middle tassel on my gold pendant from mismatched chain to antique gold silk. I think I like it better.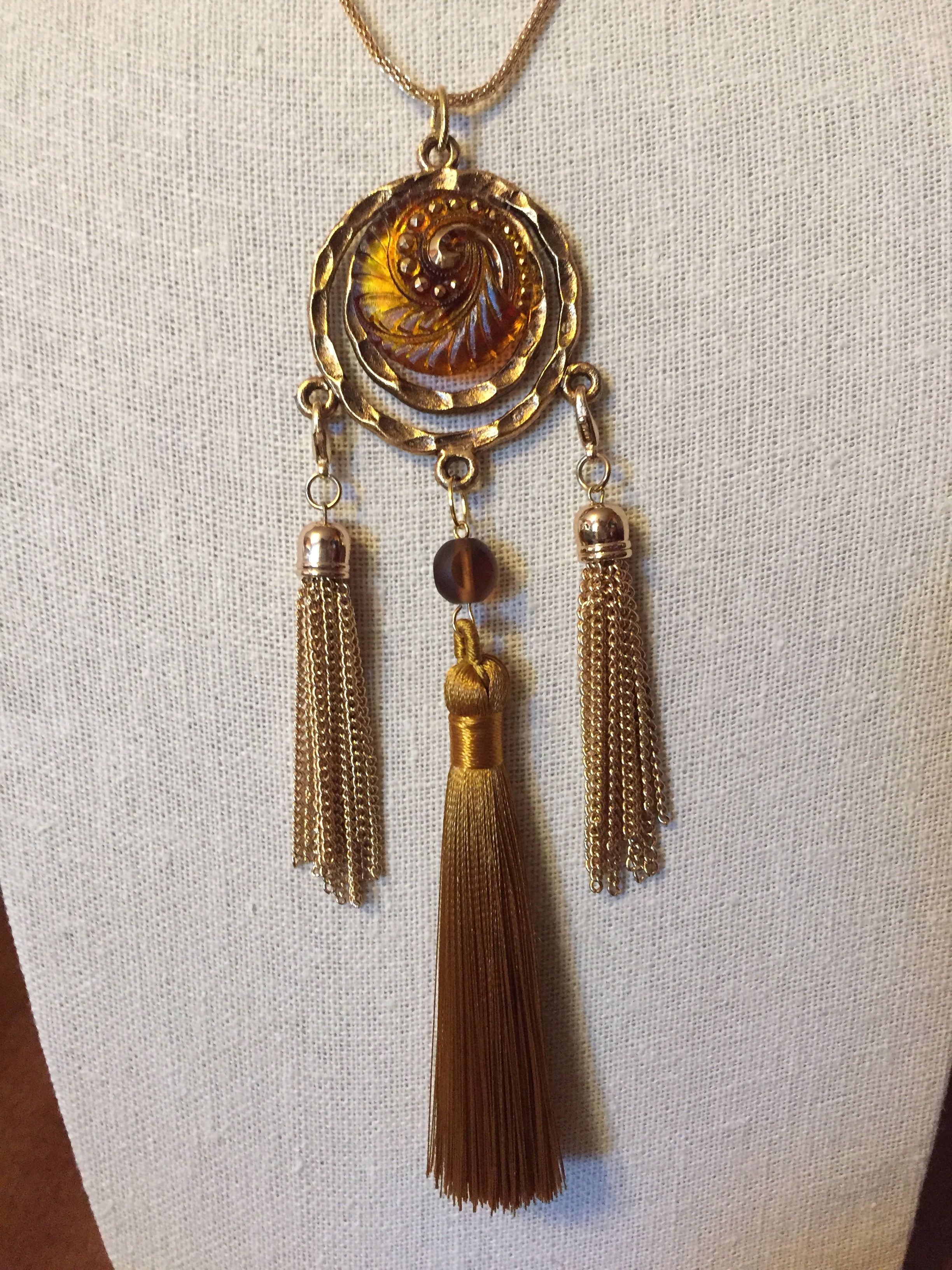 I swapped the bead above the center tassel, too.
Before: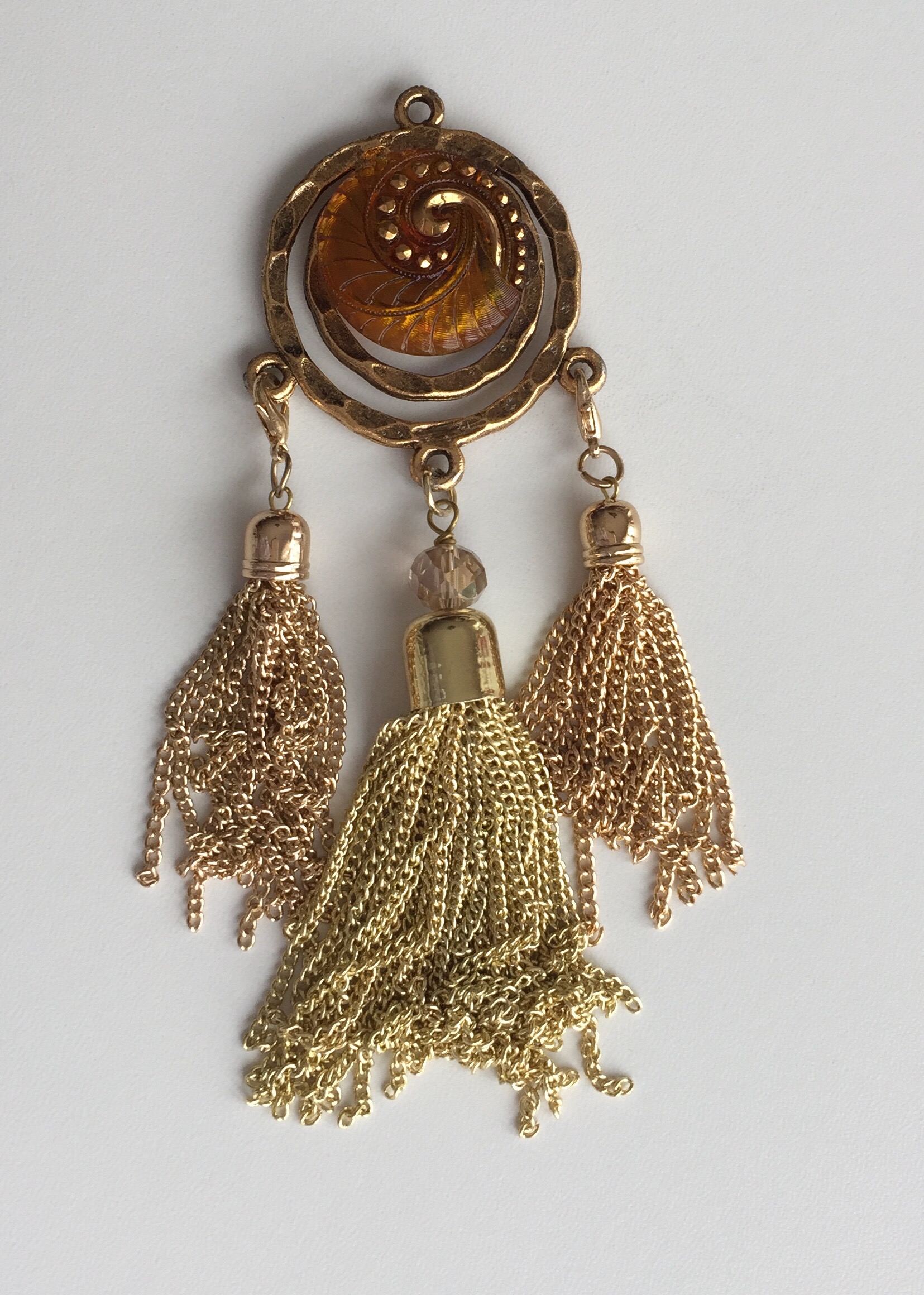 I also hung it from a gold-plated lantern chain.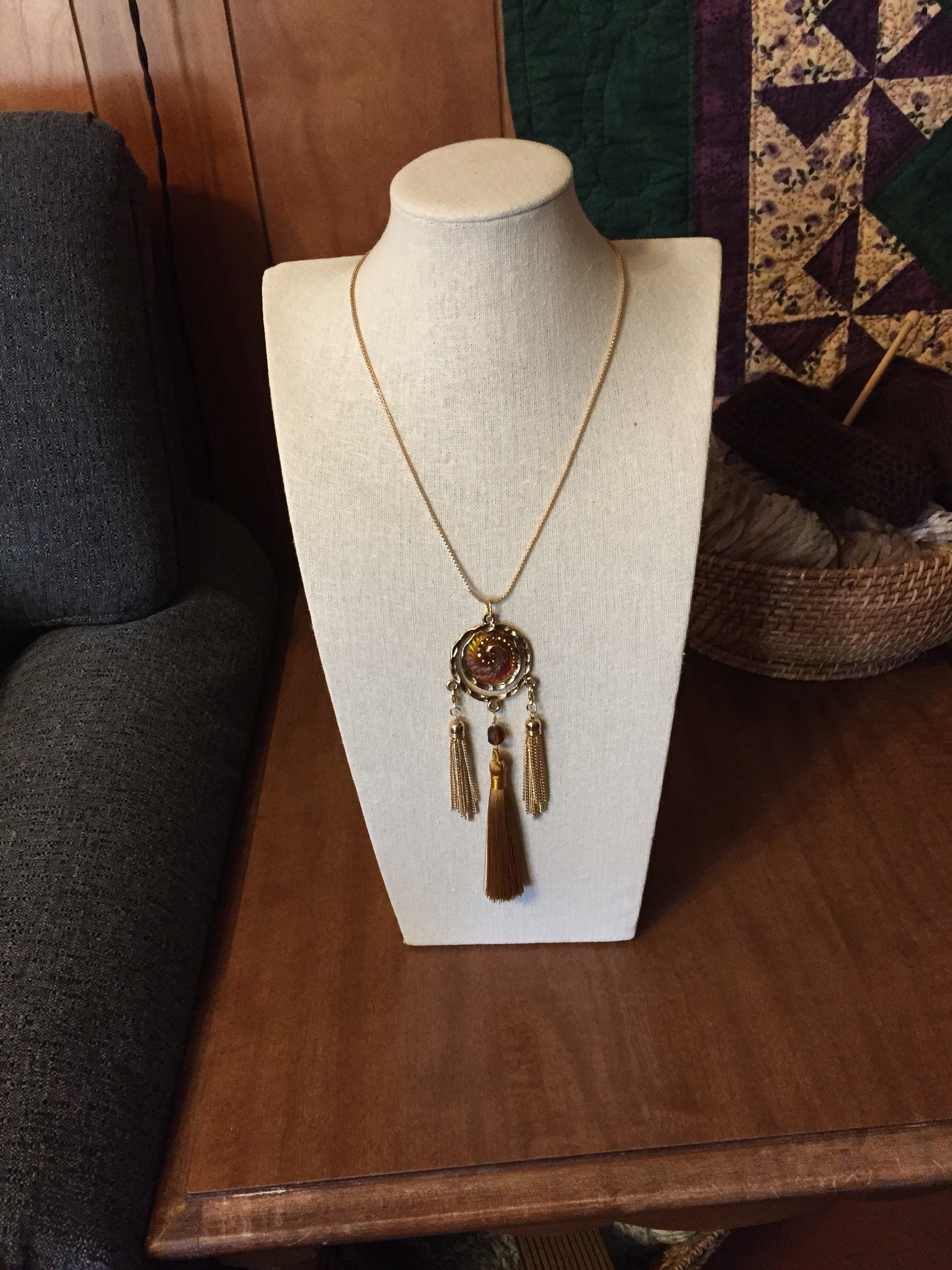 I might swap the chain for a heavier one, too. Then I'll price it and list it in my shop.