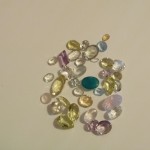 that big green baby in the middle!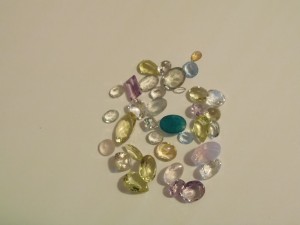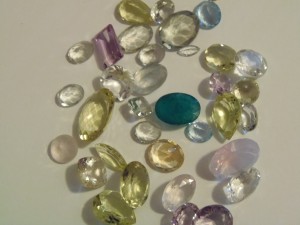 I love ordering mixed gem parcels from Jewlery TV. I am usually thrilled to death at all the cuts and colors, but this parcel left much to be desired in the color department. Many of the stones were huge and brilliantly cut, but they were all very pale and a few were cloudy.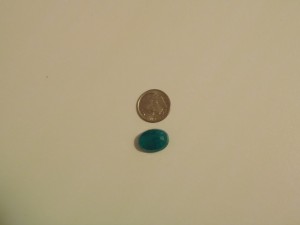 Then, I spotted the green thing! Here it is with a dime. It's not a perfectly clear stone, but it makes up for that in size! I've been reviewing my green gemstones, and while it might be a tourmaline or a chrysoberyl, (I'm afraid to even think this,) I think it might also be a Columbian Emerald! There have been a lot of them offered on JTV recently, and while they don't have the clarity or value of our good old NC emeralds, I like 'em! I'll have to have it checked out by a gemologist!