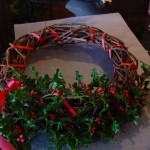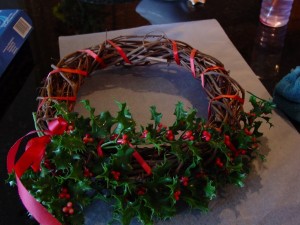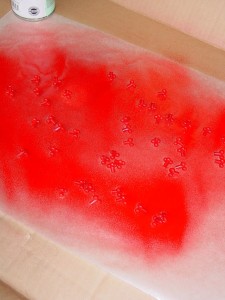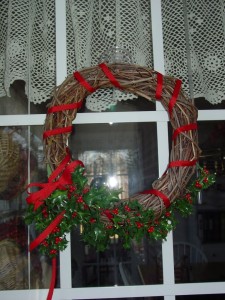 Here's a craft I worked on over Christmas. My mom had made this grapevine and holly wreath for me several years ago.
Because
I hang it on a sunny side of the house, the ribbon and holly berries were terribly faded.
I really like this wreath, so I set out to restore it. I took all the plastic berries off, (the leaves were still in pretty good shape,) and sprayed them with red
spray
paint for plastic. It took several
sprays
from different angles to cover the round surfaces of the berries.
I covered the old faded ribbon with new red grosgrain, cut the old away, and replaced the berries. I am very pleased with the results!