Monthly Archives:
November 2013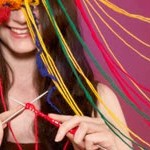 I am taking this online class through my local community college and Ed2Go: http://www.ed2go.com/wilkescc/online_course/acb/syllabus/Start_Your_Own_Arts_and_Crafts_Business.html   I am on the second lesson, and already the class has more than paid for itself($75!) I have learned several things I needed to know in order to make "Mama's House" and "Karla Krafts" a reality. For example, I already know where I need to file my DBA (Doing Business As) and how much the filing fee is. I've followed links to more information than I can make use of right now. I have been given some invaluable advice, too. I am a happy crafter!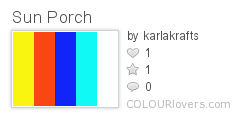 Look what I just found! www.colourlovers.com You can create palettes and patterns for fabric and art. You can pull colors from photos or your imagination. You can store them or share them.
Color by COLOURloversI am soon to be obsessed!