I think I'm on to something adding tassels to my Asian inspired necklaces!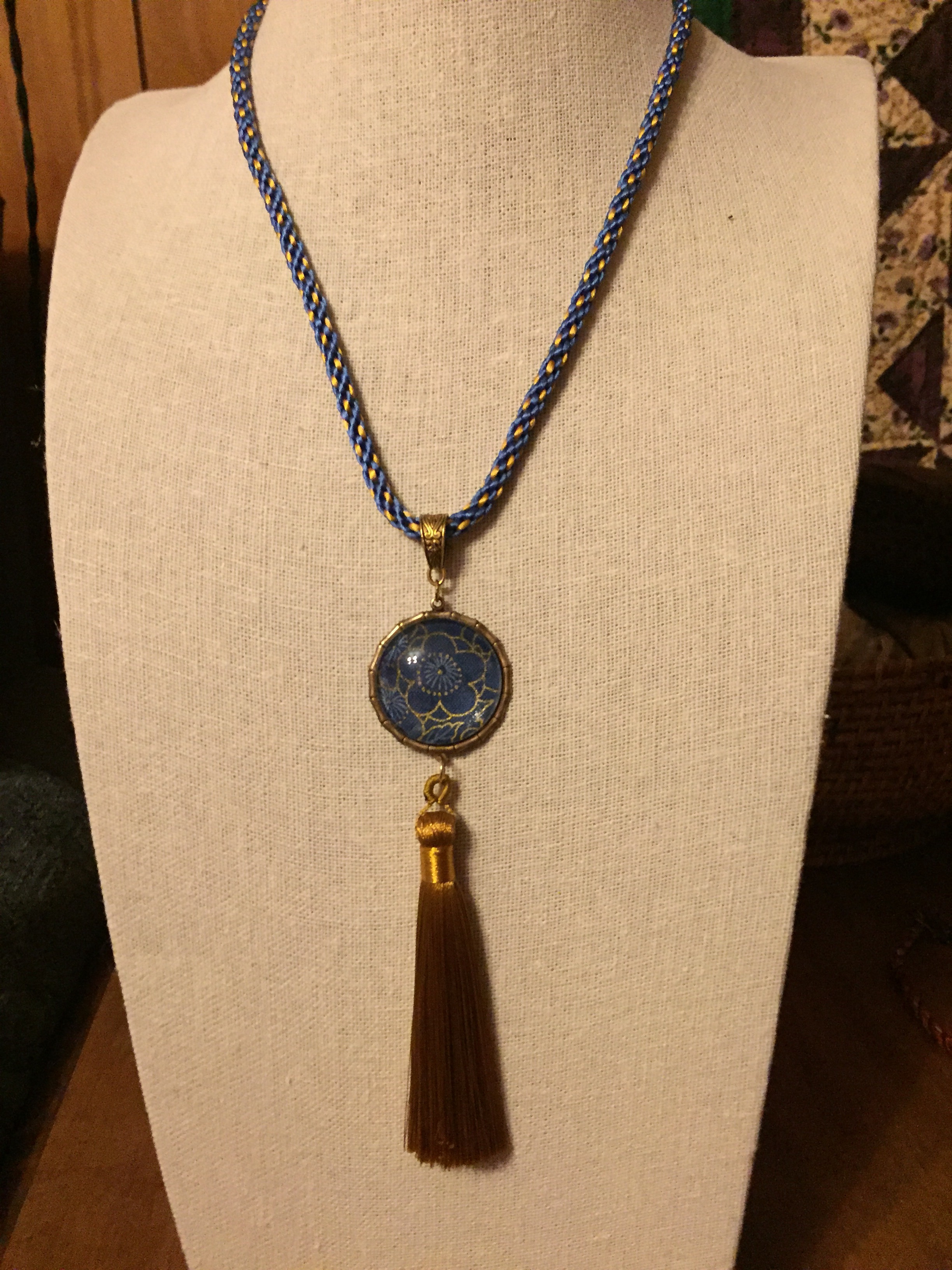 I found little brass blanks I can use to add a pendant loop to the back of my bamboo edged pendant frames: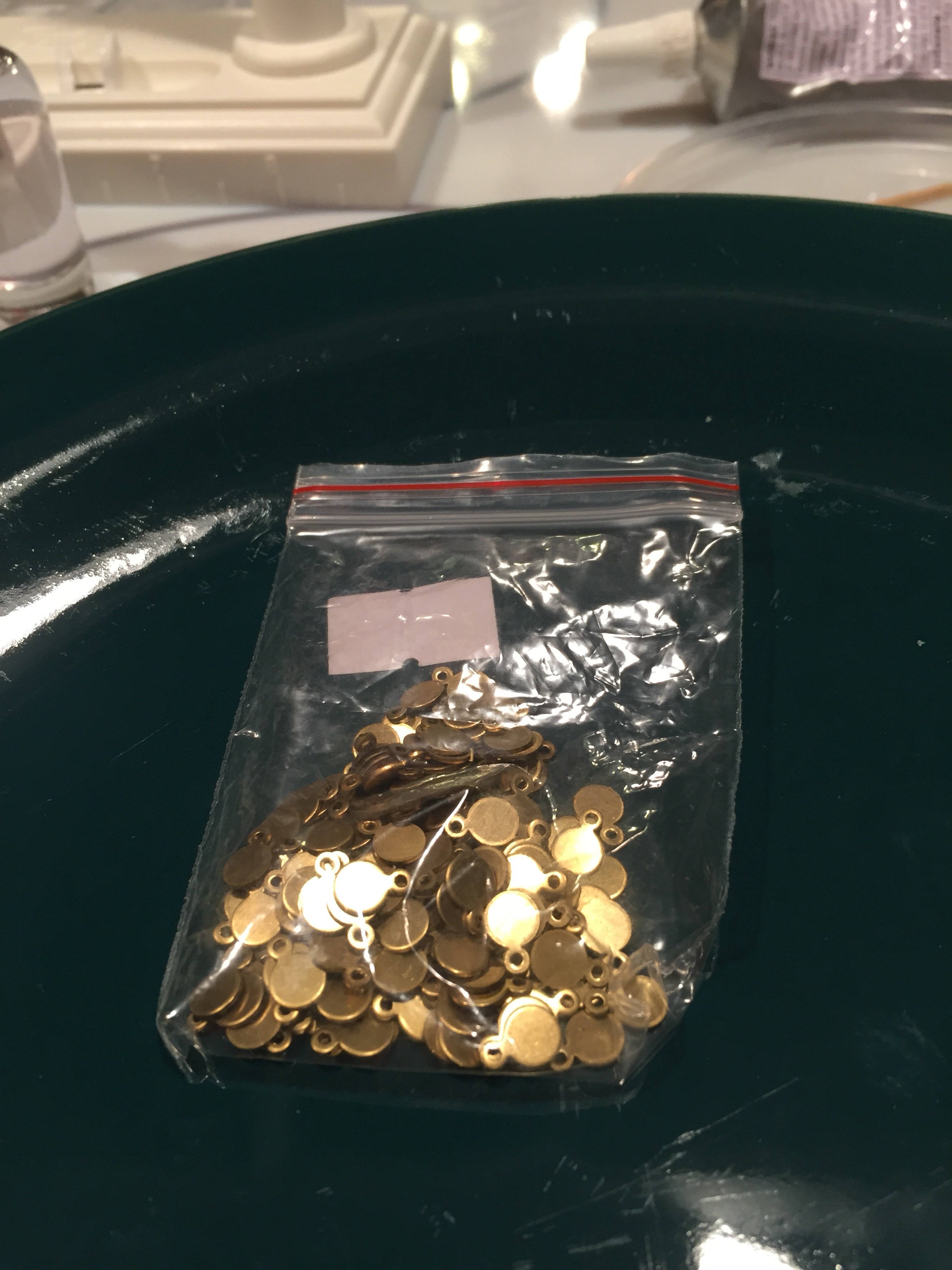 A little E6000 and a little dry time: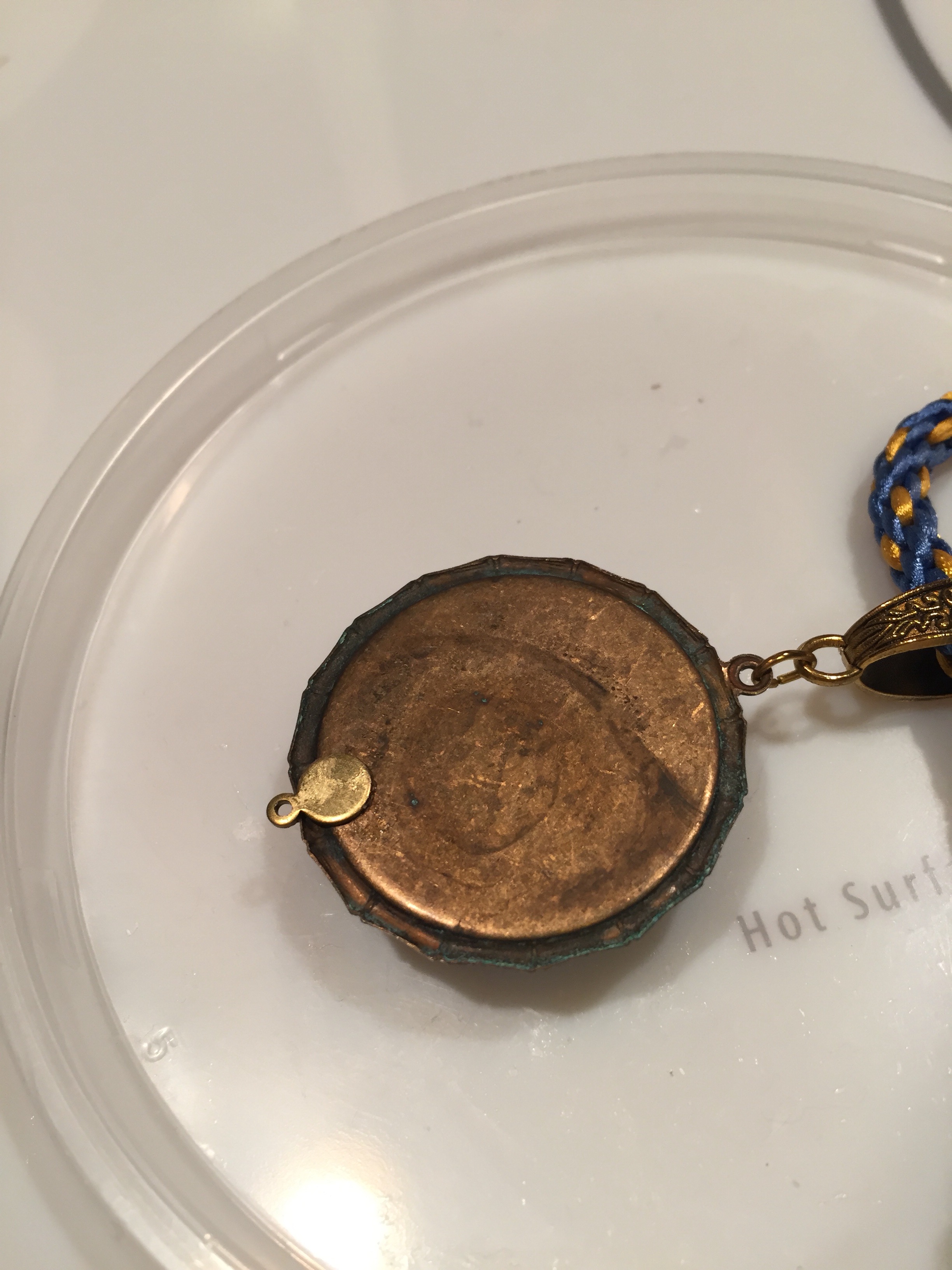 A tassel and a jump ring and I'm in business!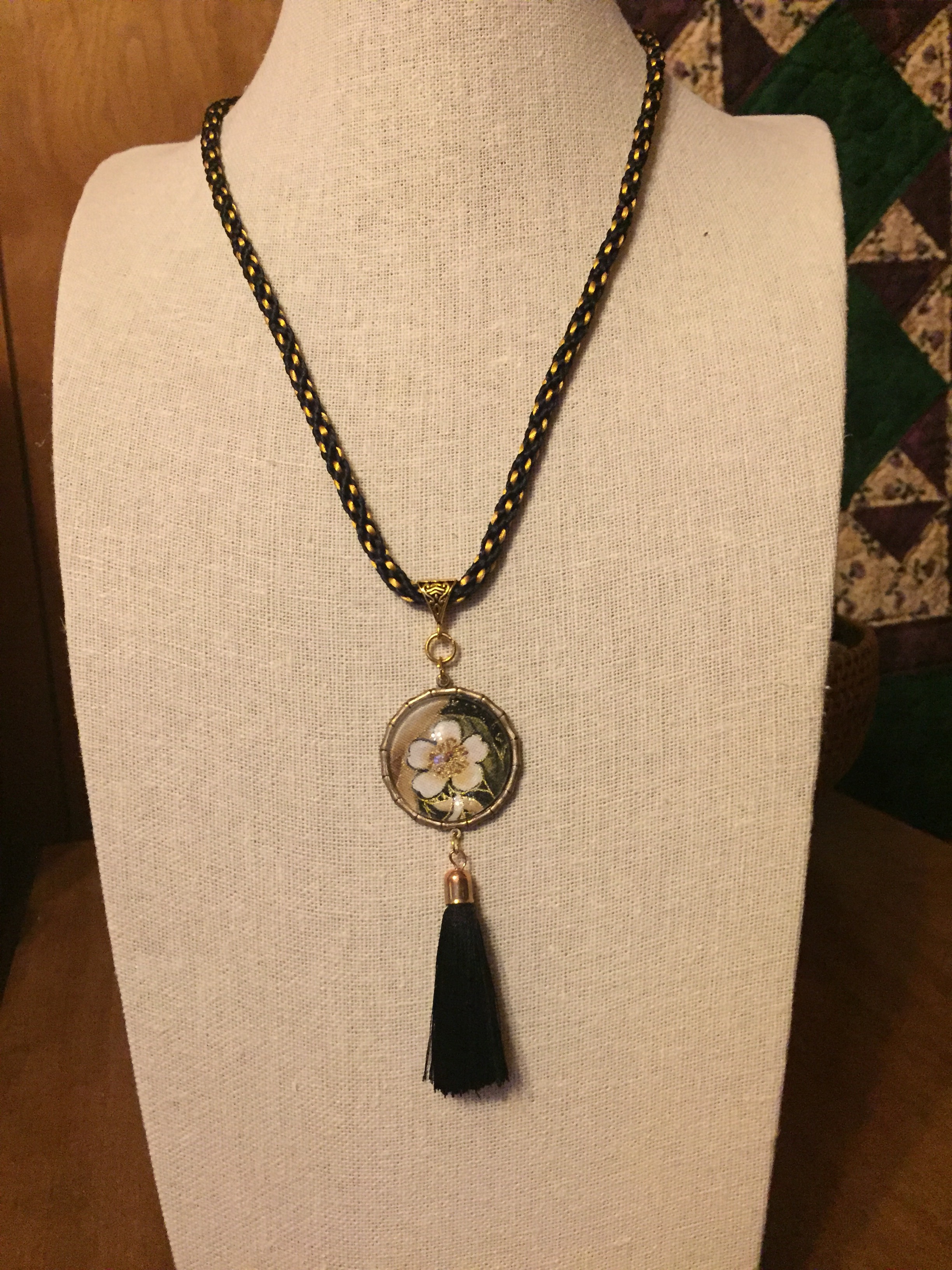 The black tassel is by Bead Landing via Michael's. The gold one is from a supplier I found on eBay. I will have to favorite them, because it is beautiful and was nicely packaged.
The black and gold necklace is in my shop. So is the blue, but I'll need to update it! (Since I just did!)