Laura's here for one of our creative get together play dates! Last night, we tried our hands at basic wire weaving. I finally got the hang of the 2-1 weave.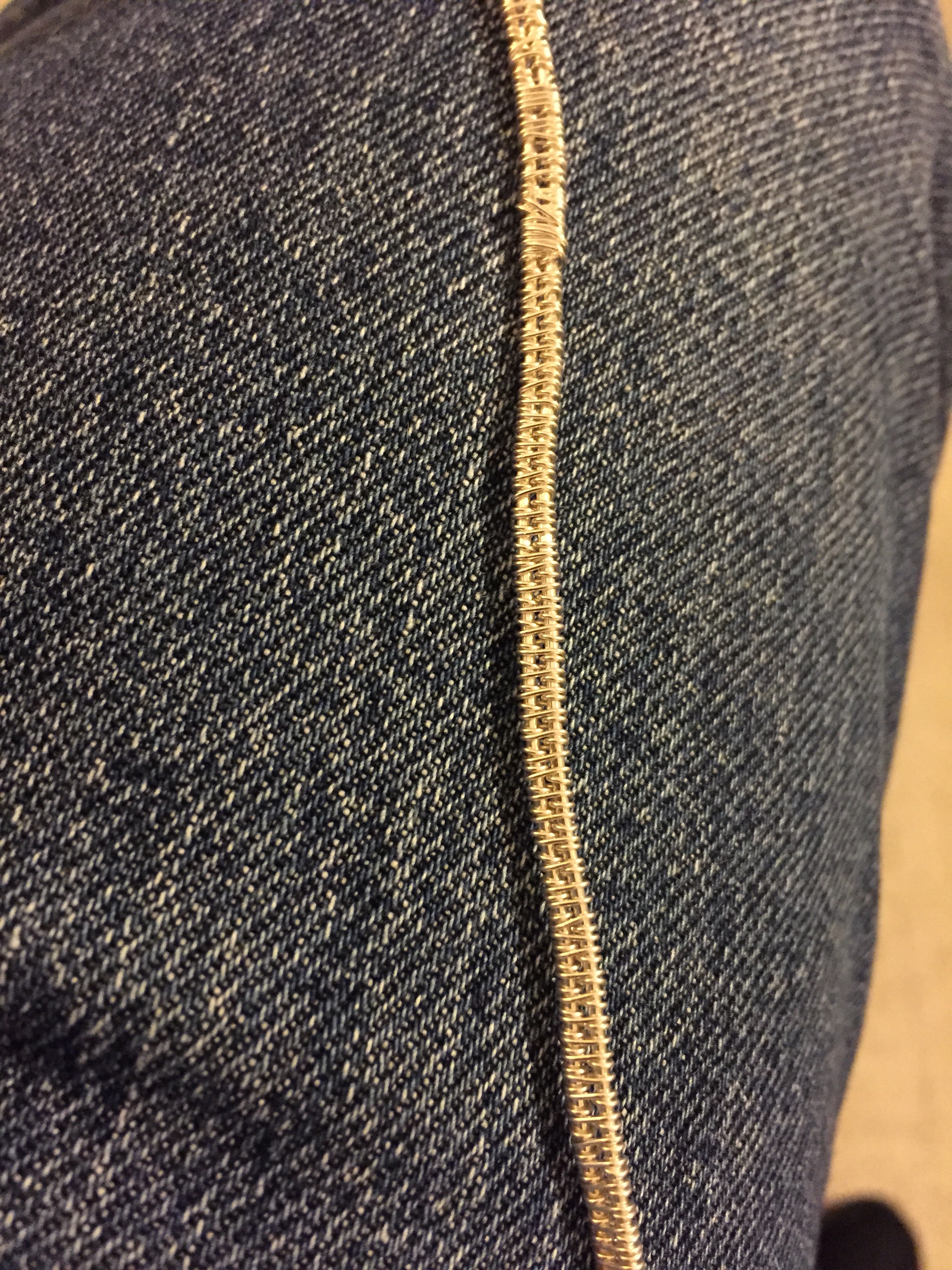 I fooled around and tried to make a ring.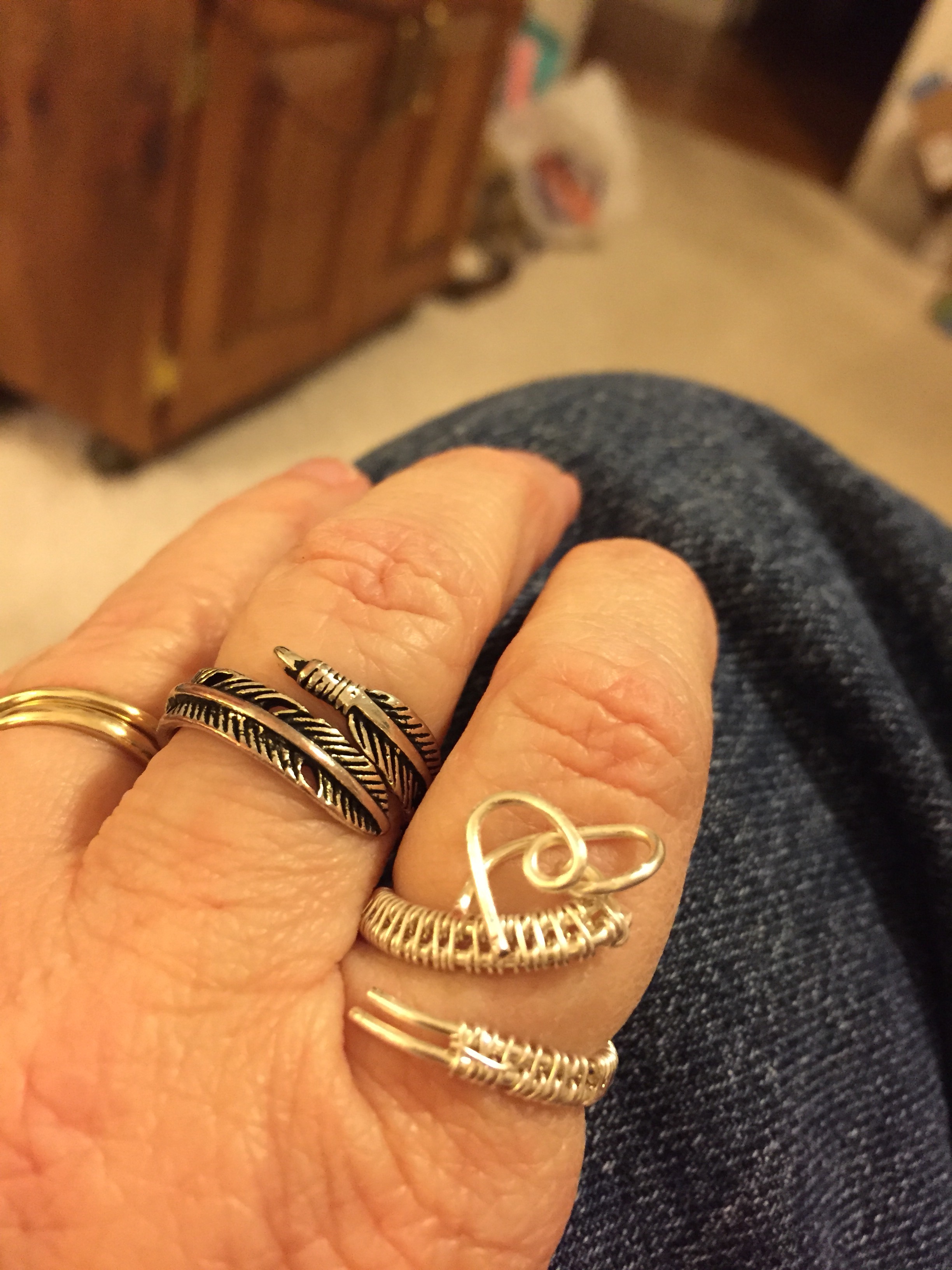 This is something that's going to take a lot of practice!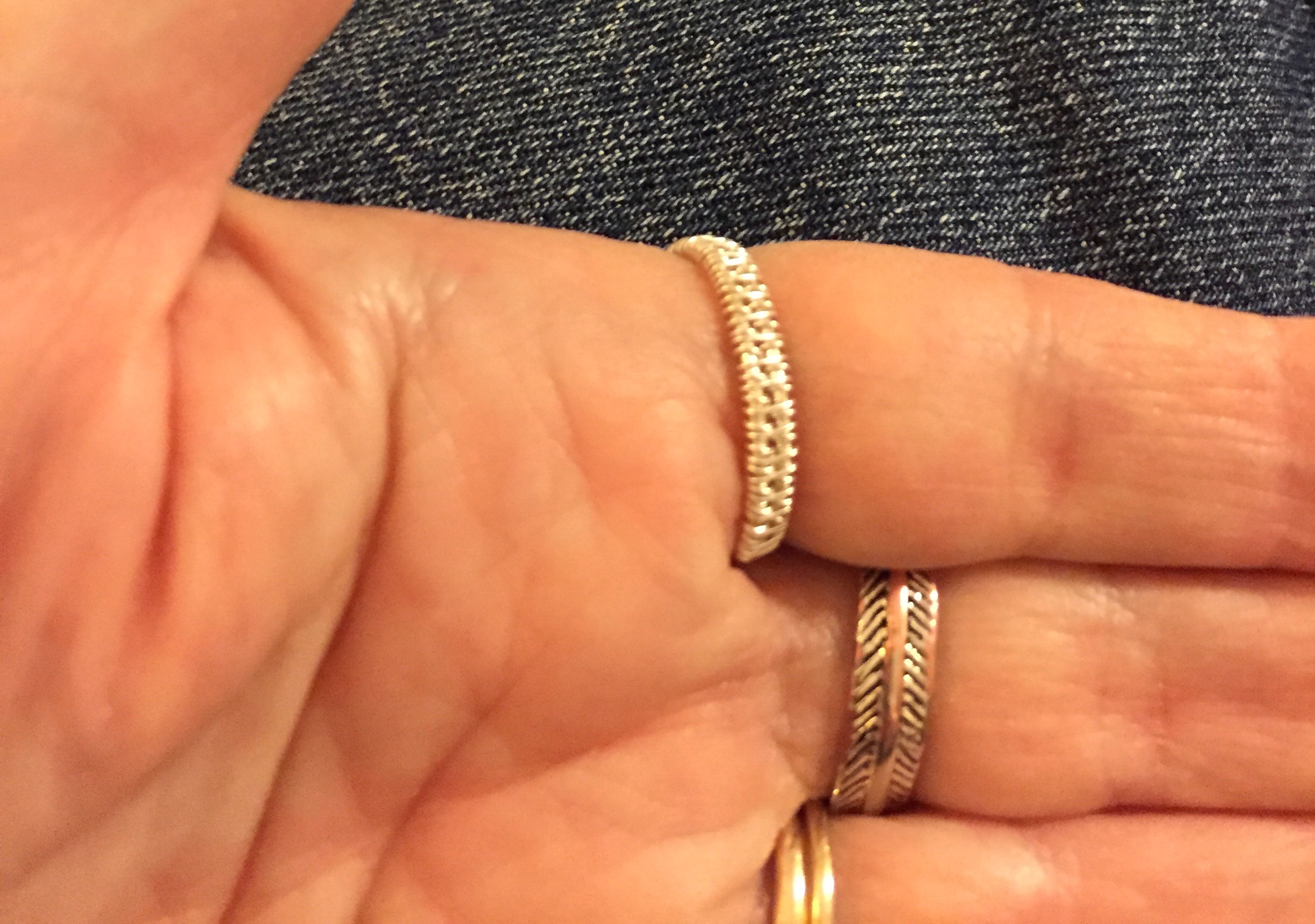 We used 18 and 26 gauge silver over copper wire. I will try, again.