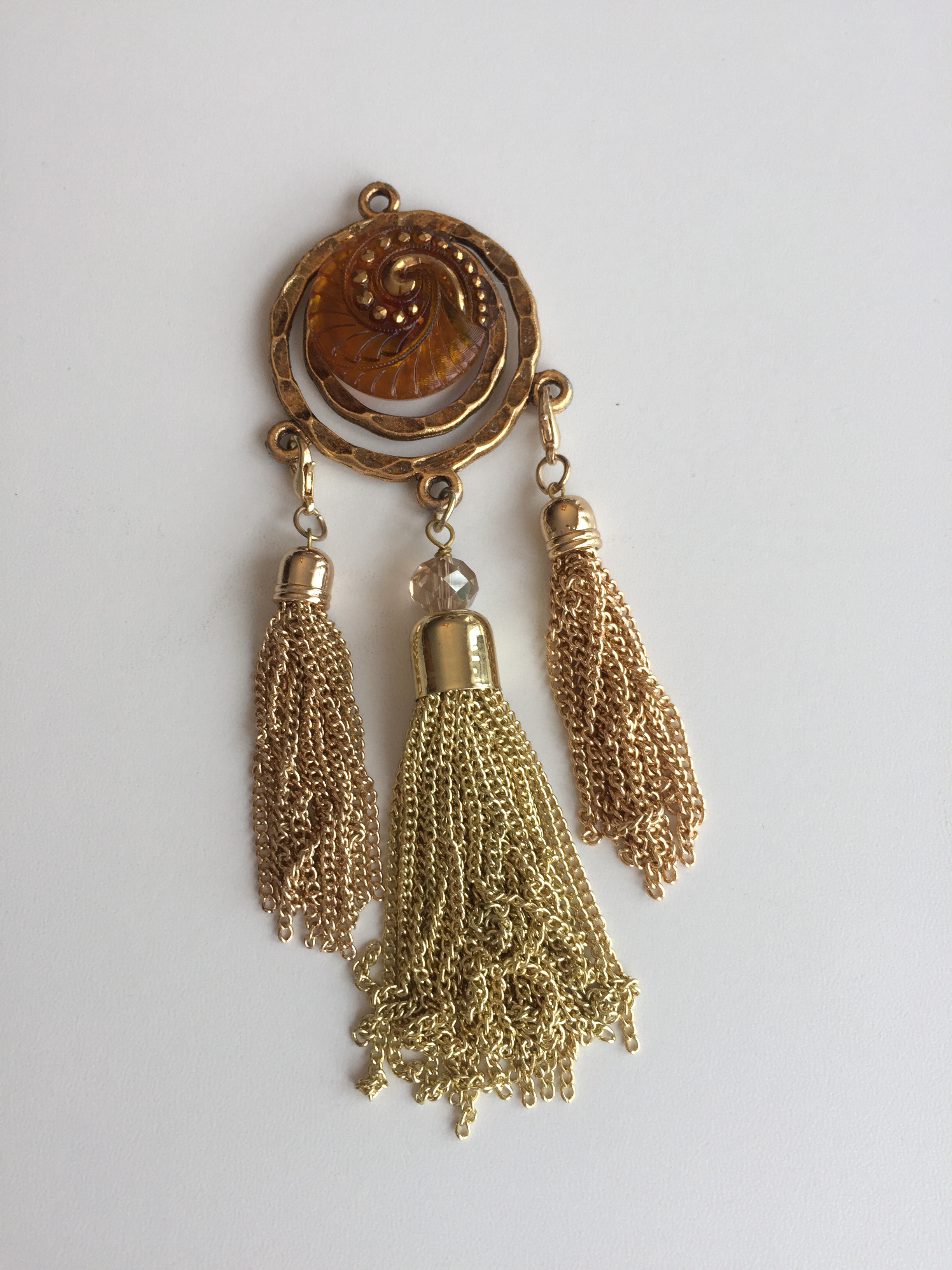 When I spotted this swirling gold focal component in Candie Cooper's Etsy shop, I knew it'd be great for capturing a Czech glass button.
I auditioned several and decided on this amber swirly one: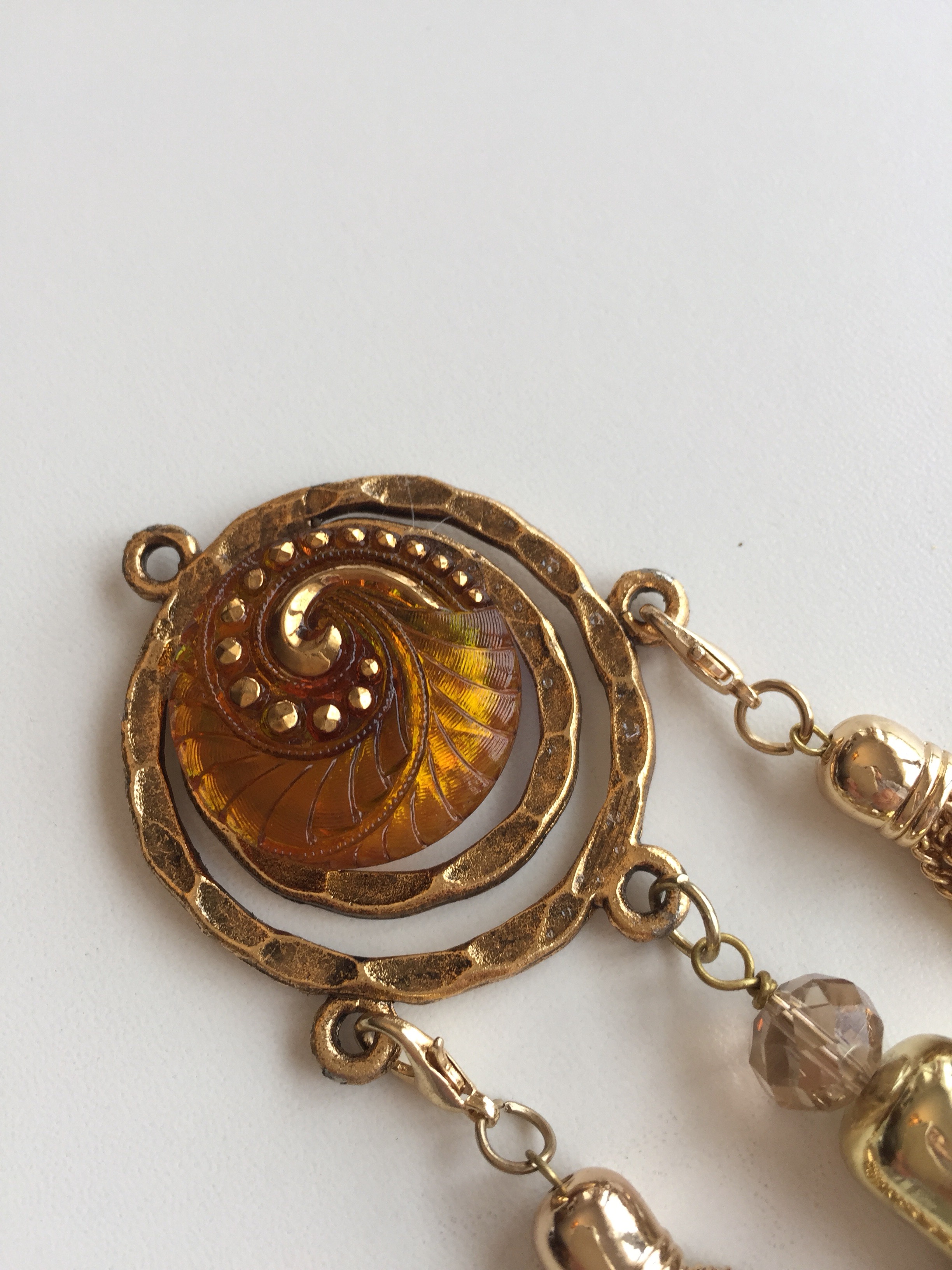 The chain tassels, I had on hand. All are from Michael's. The middle one had to be removed from a lip shell and is a slightly different shade of faux gold. I may swap it out for a gold silk one before I'm finished.
I am pleased with it, and especially with the back: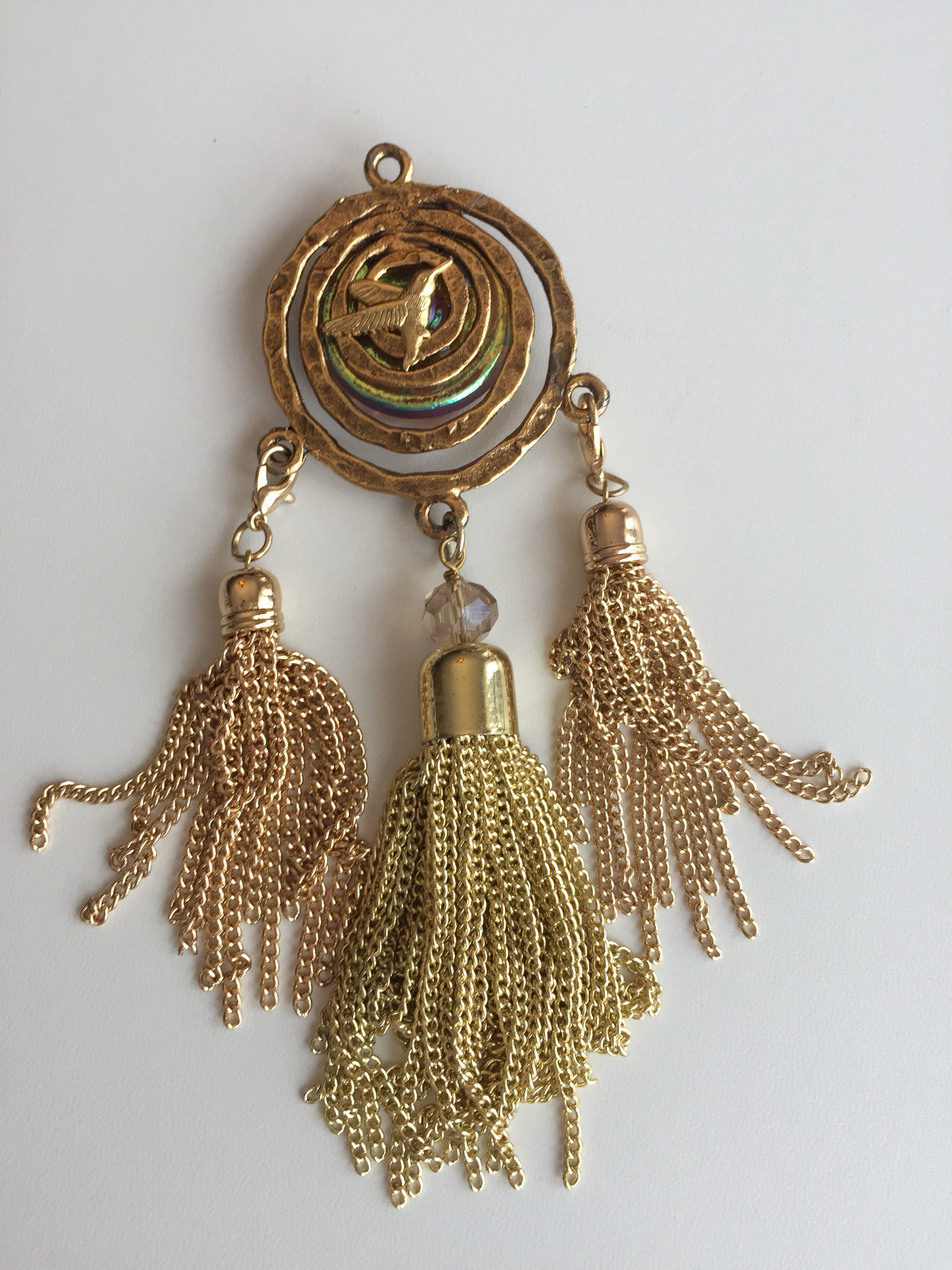 The Czech button had a metal shank. I snipped it away with shears and filed it with a diamond file.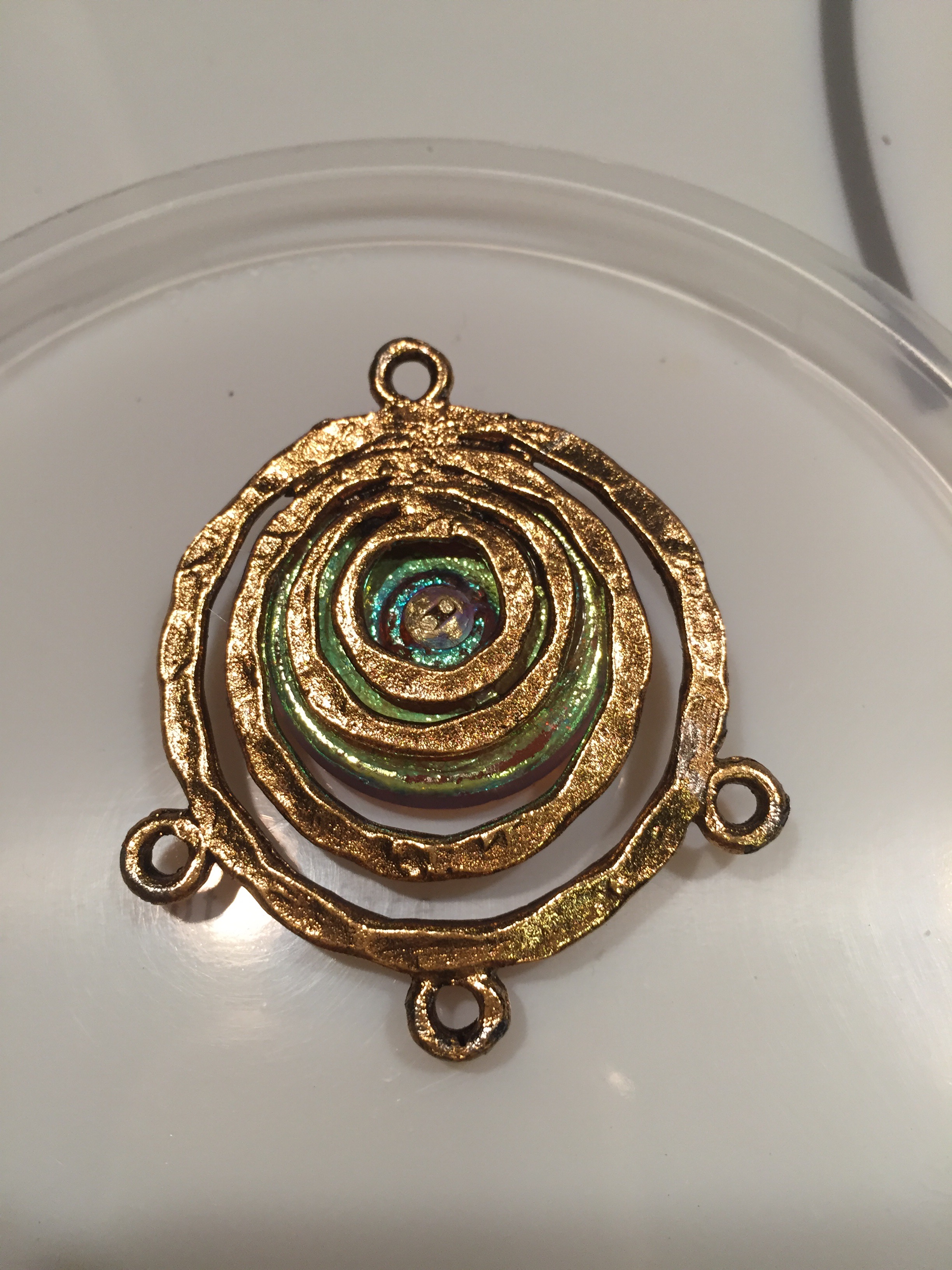 I wasn't particularly pleased with the looks of that, so I hunted one of my tiny brass hummingbird stampings: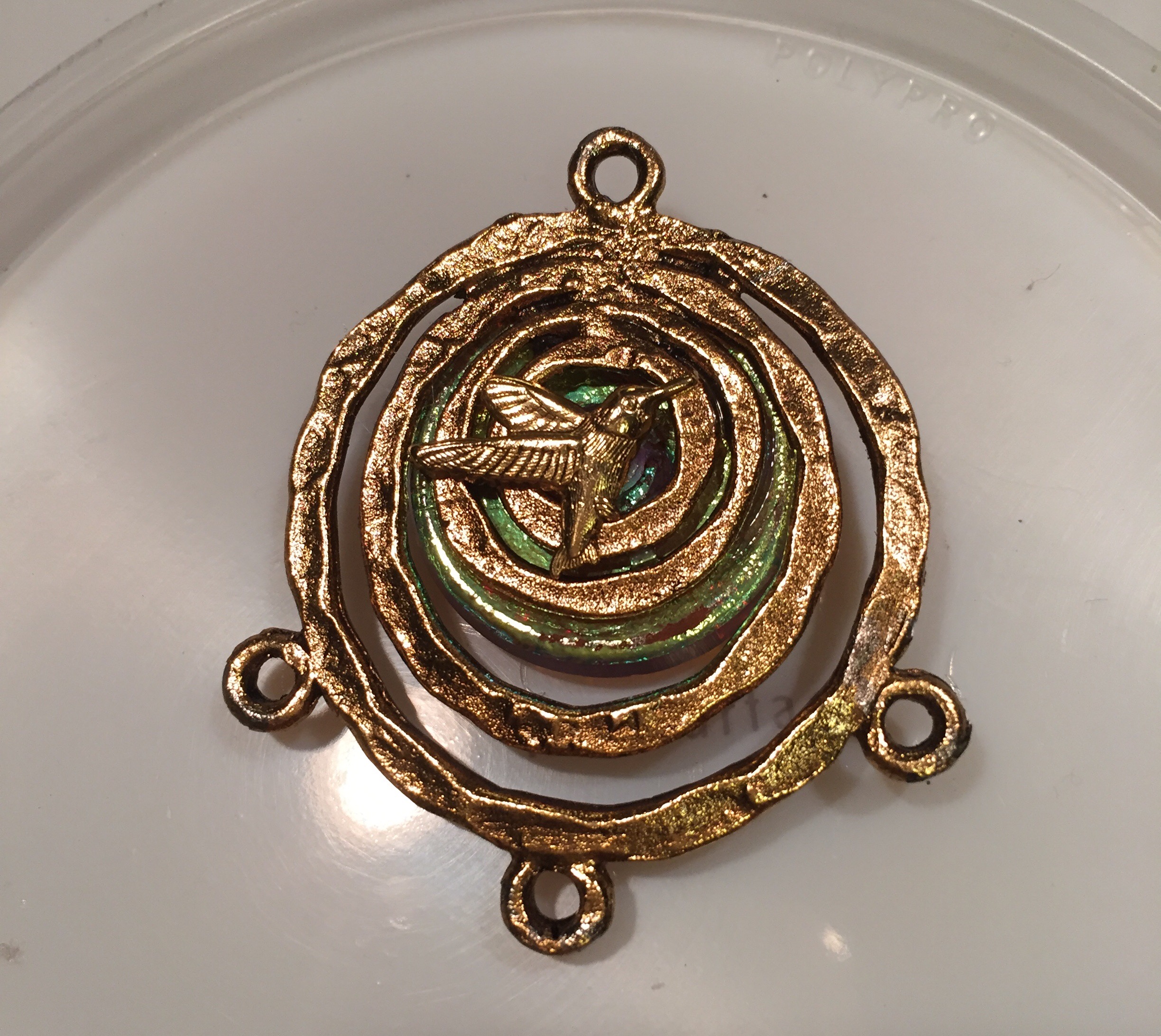 A little E6000 and ta-da!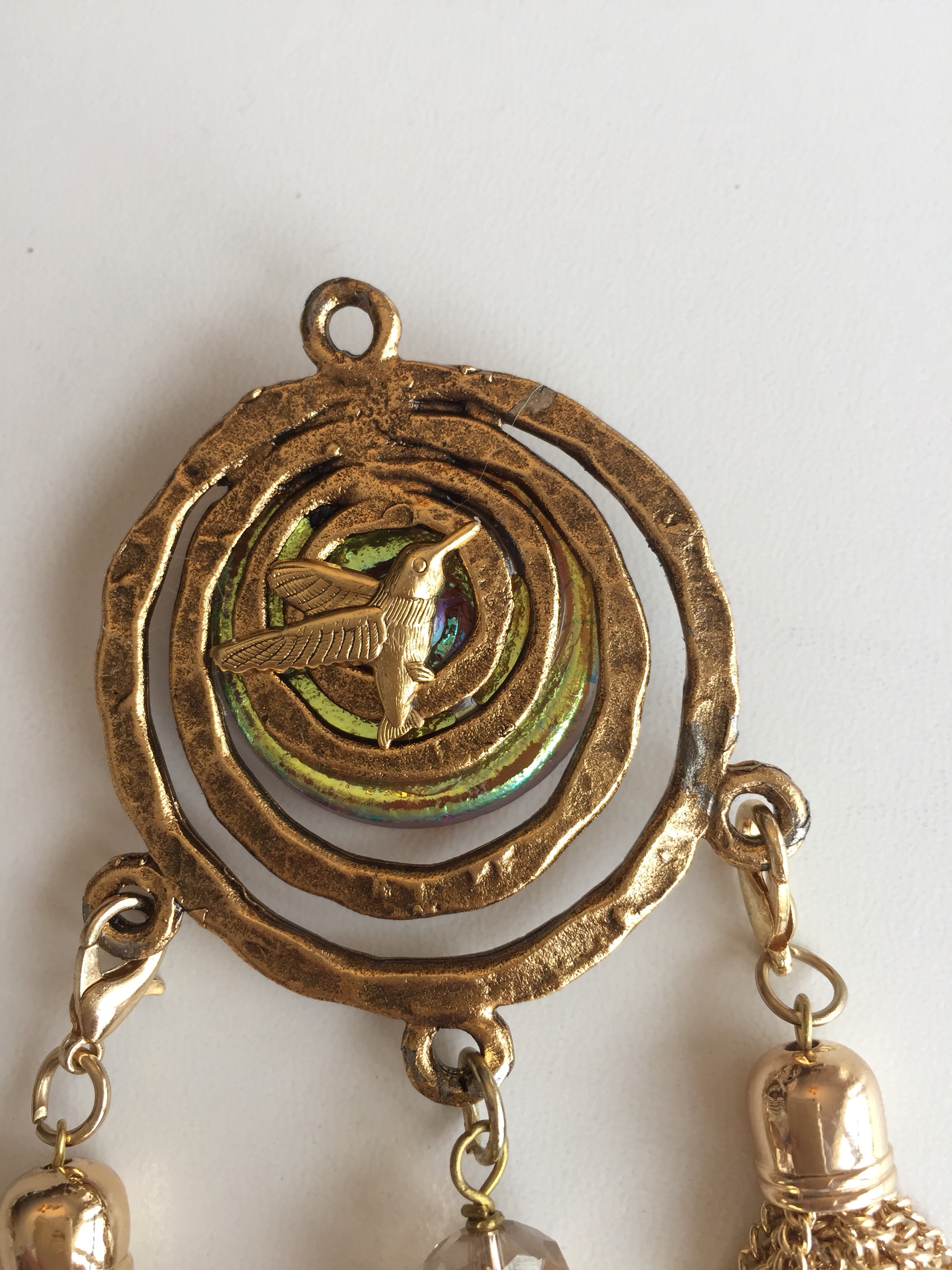 A heavy gold bail and chain, and I might consider this one finished!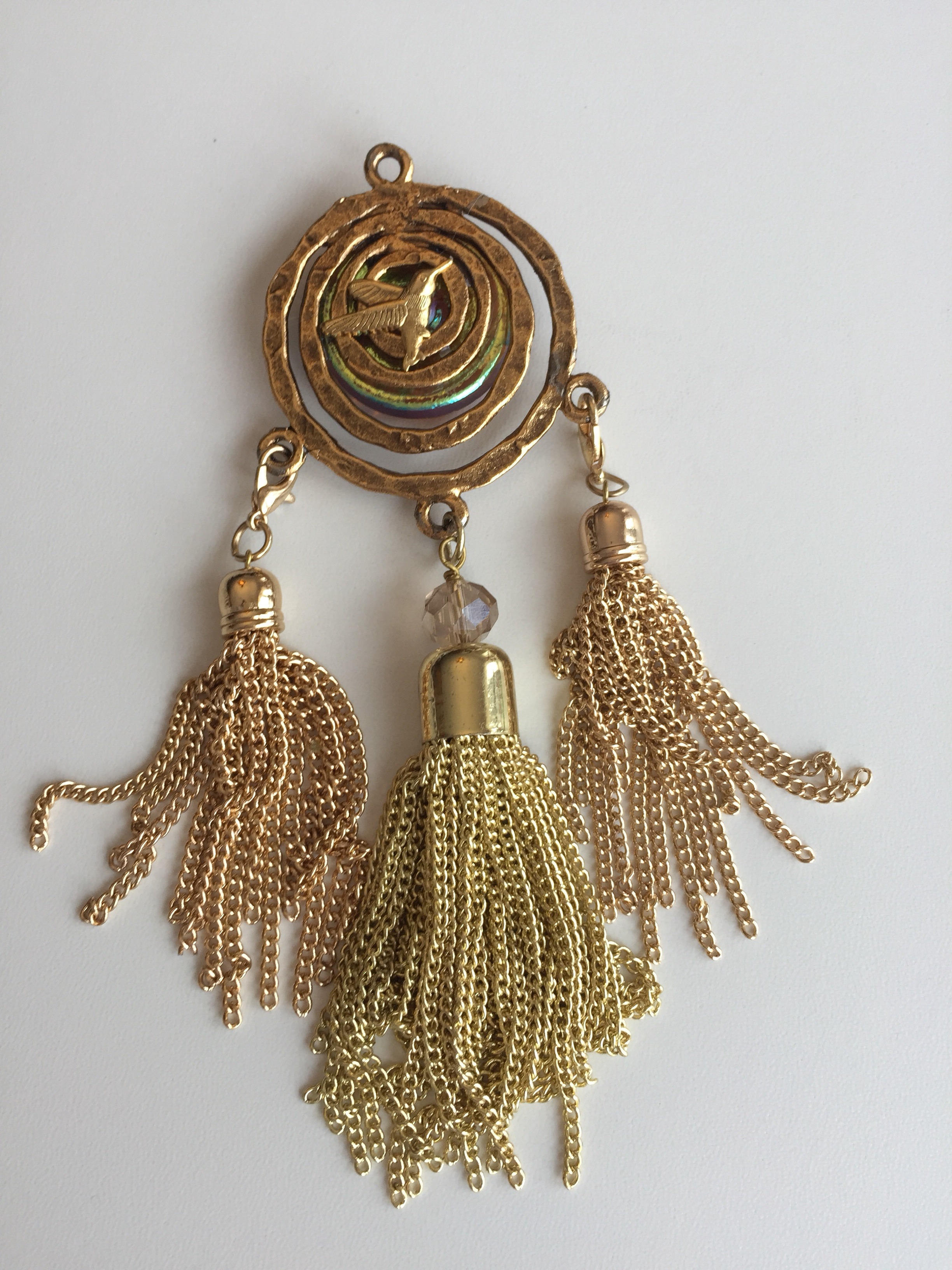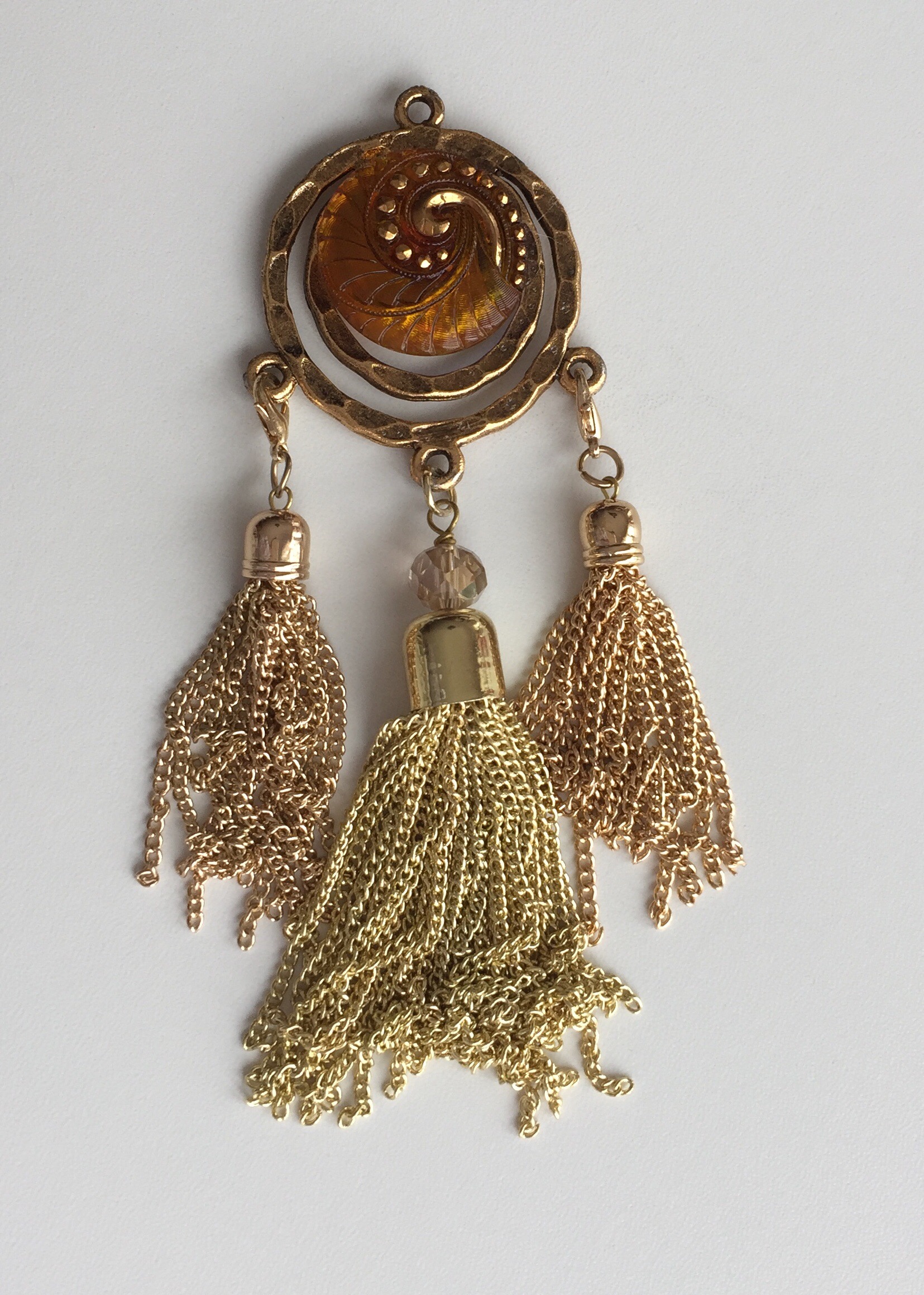 The enamel on the hand pressed button, is 24K, by the way!