I bought a kit and knitted a bracelet. Then I went crazy and bought different cords and number 6 seed beads in every color I could find. The original was gold, and the second was hot pink. The third was silver-lined crystal knit on silver cord. I lost interest, or a life thing came up, and I never added a clasp.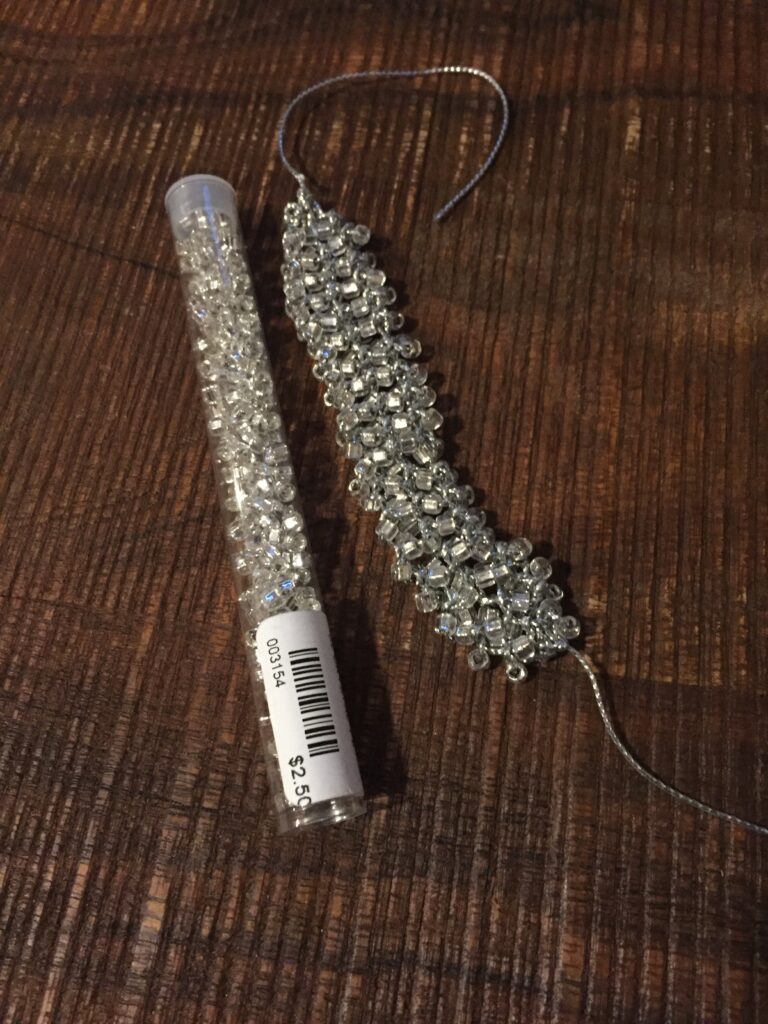 Today, I found that silver bracelet bagged up with its leftover beads!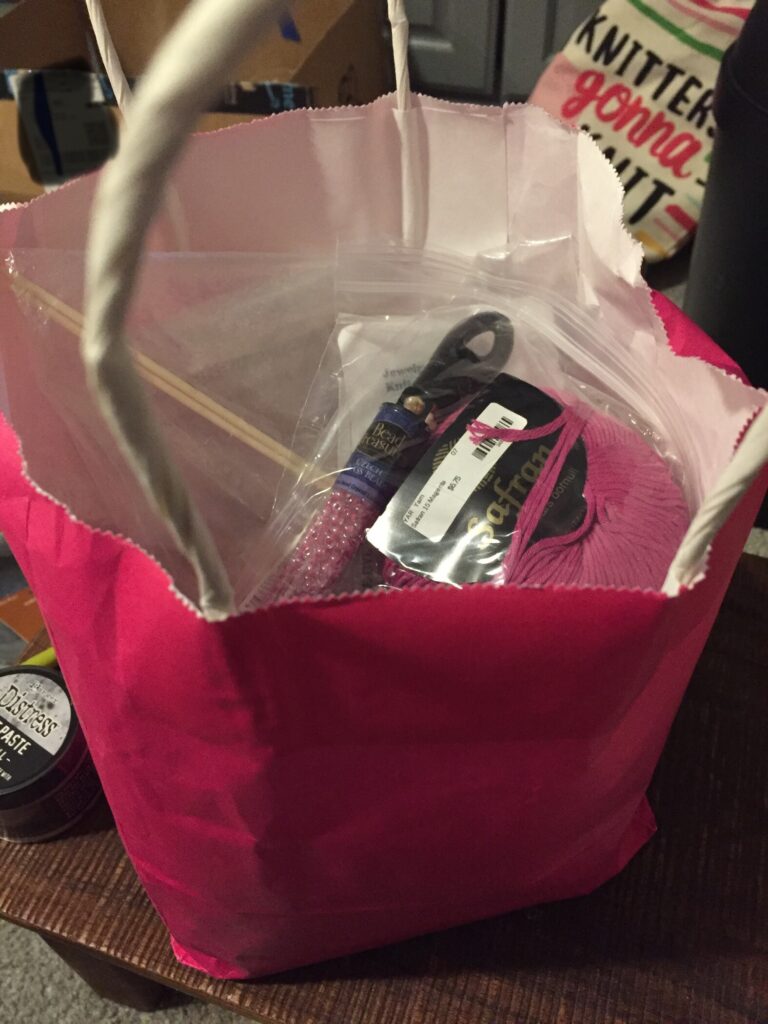 I found it in this pink gift bag, and inside are at least a dozen other zipper bags with beads and matching cords!
Now, to find the pattern!