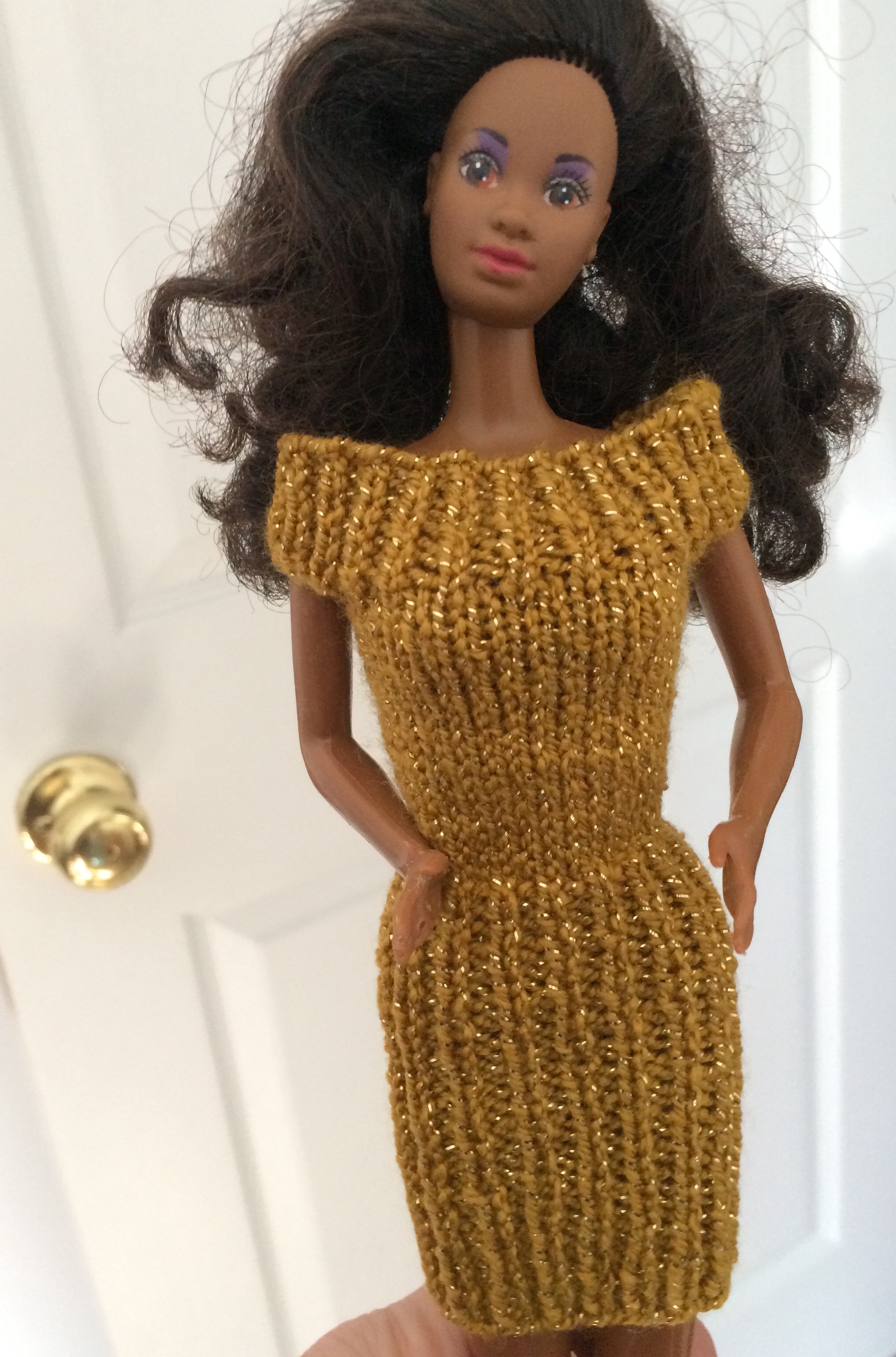 I used the Vanna's Glamour yarn in gold and the first skirt and top pattern I tried from Sticka till Barbie

This time I got the rib pattern right, and instead of casting off the top of the skirt, I just changed to stockinette stitch and kept going. I tried to make the arm holes bigger for Wonder Woman's buff arms. It didn't work, but I'm still happy.
This model is Dee Dee from Barbie and the Rockers, another basement find!