I discovered this quilt: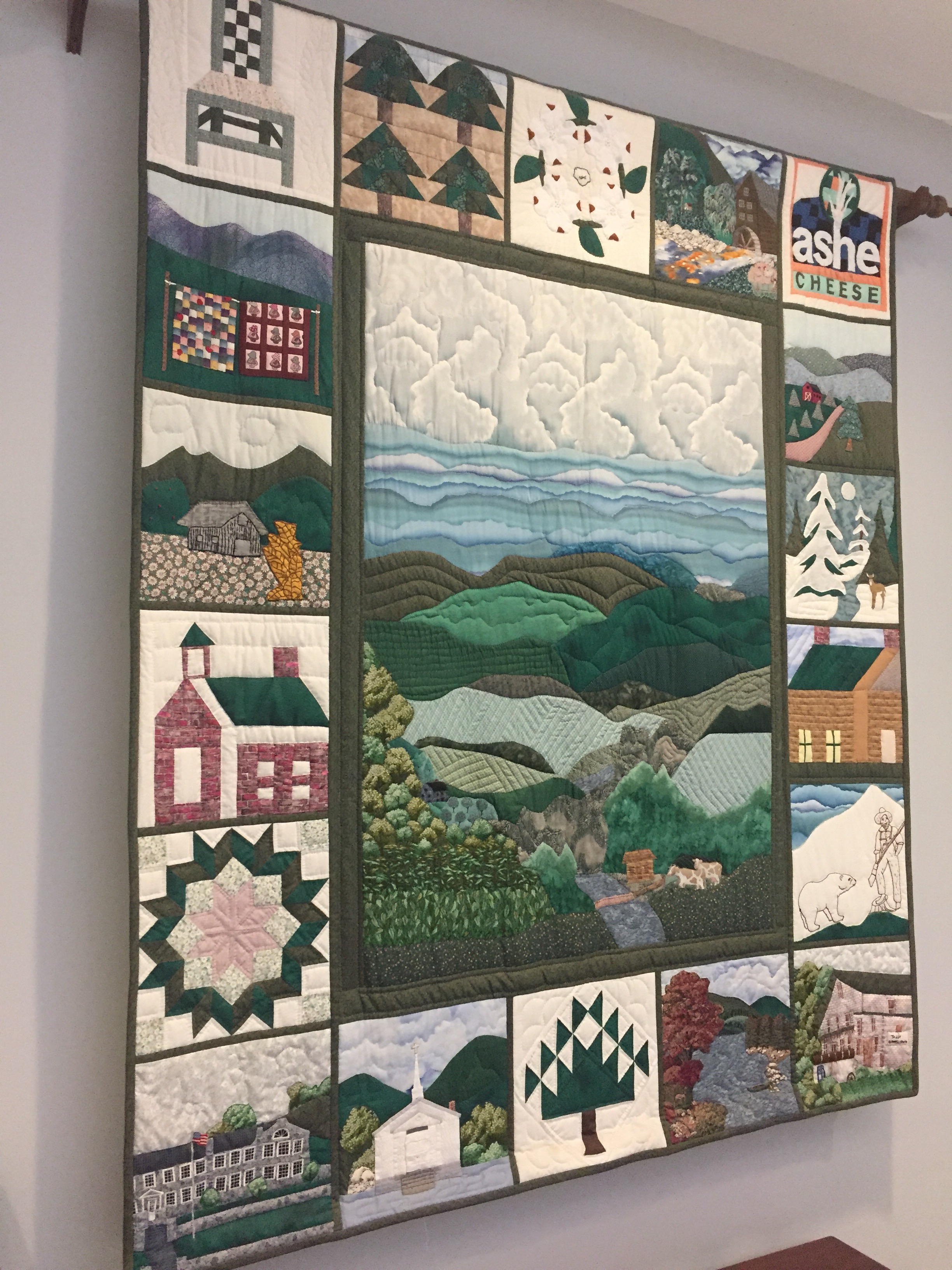 It needed an identifying plaque, but I have no doubt it was done by the Ashe County Piecemaker's Guild.
The mountain scene in the middle reflects the view from the courthouse.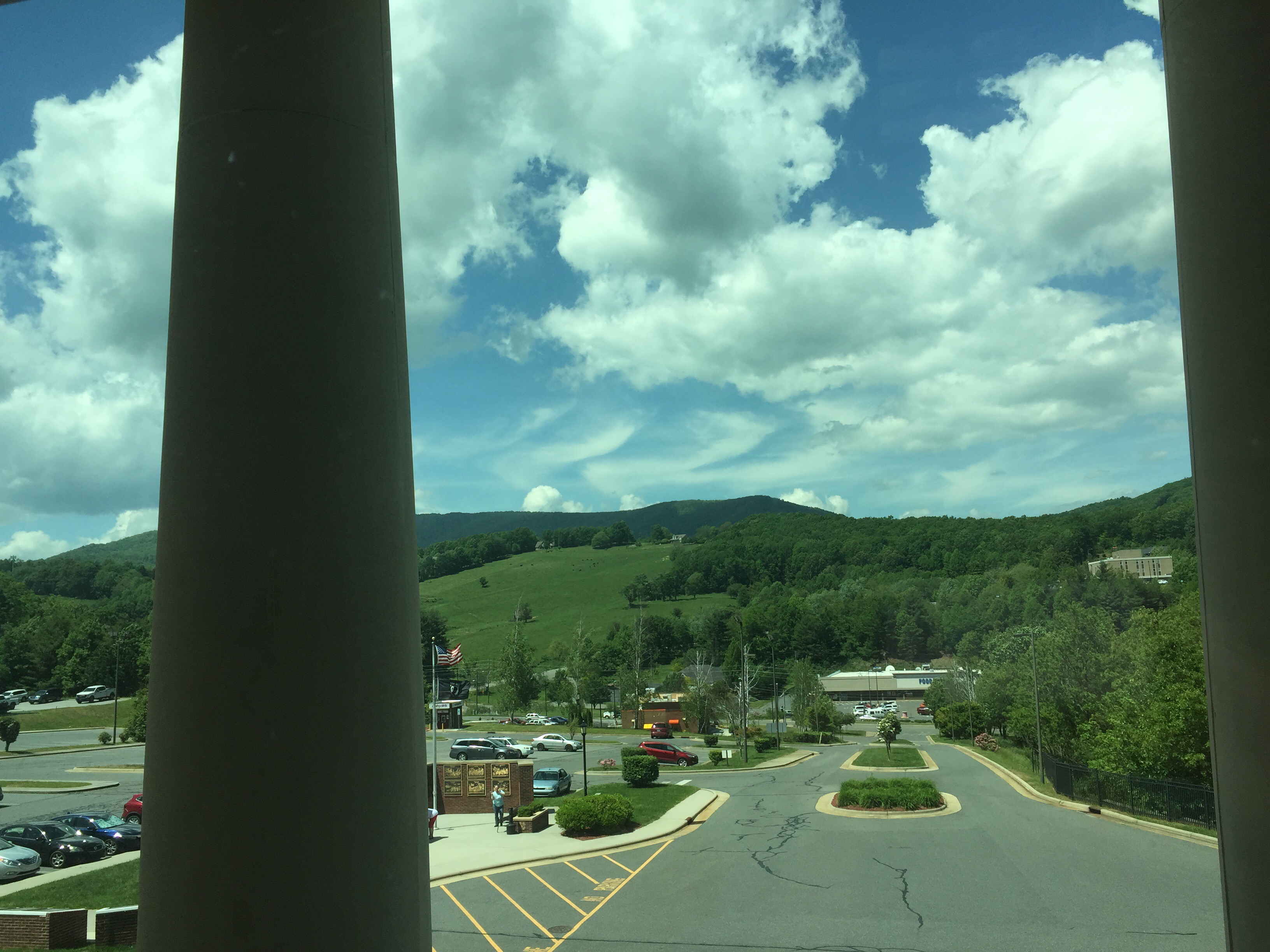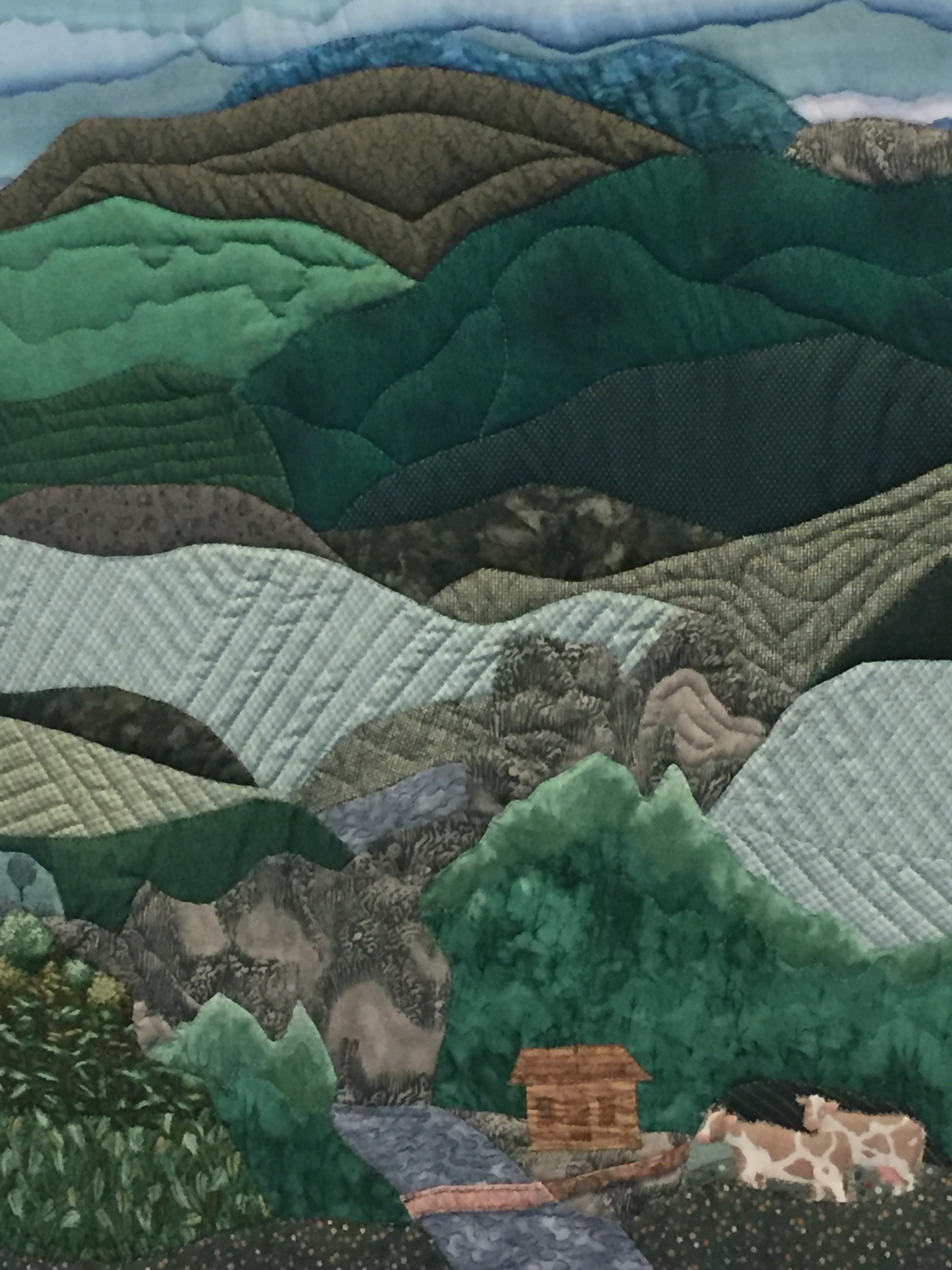 I had to get a close-up of the cows!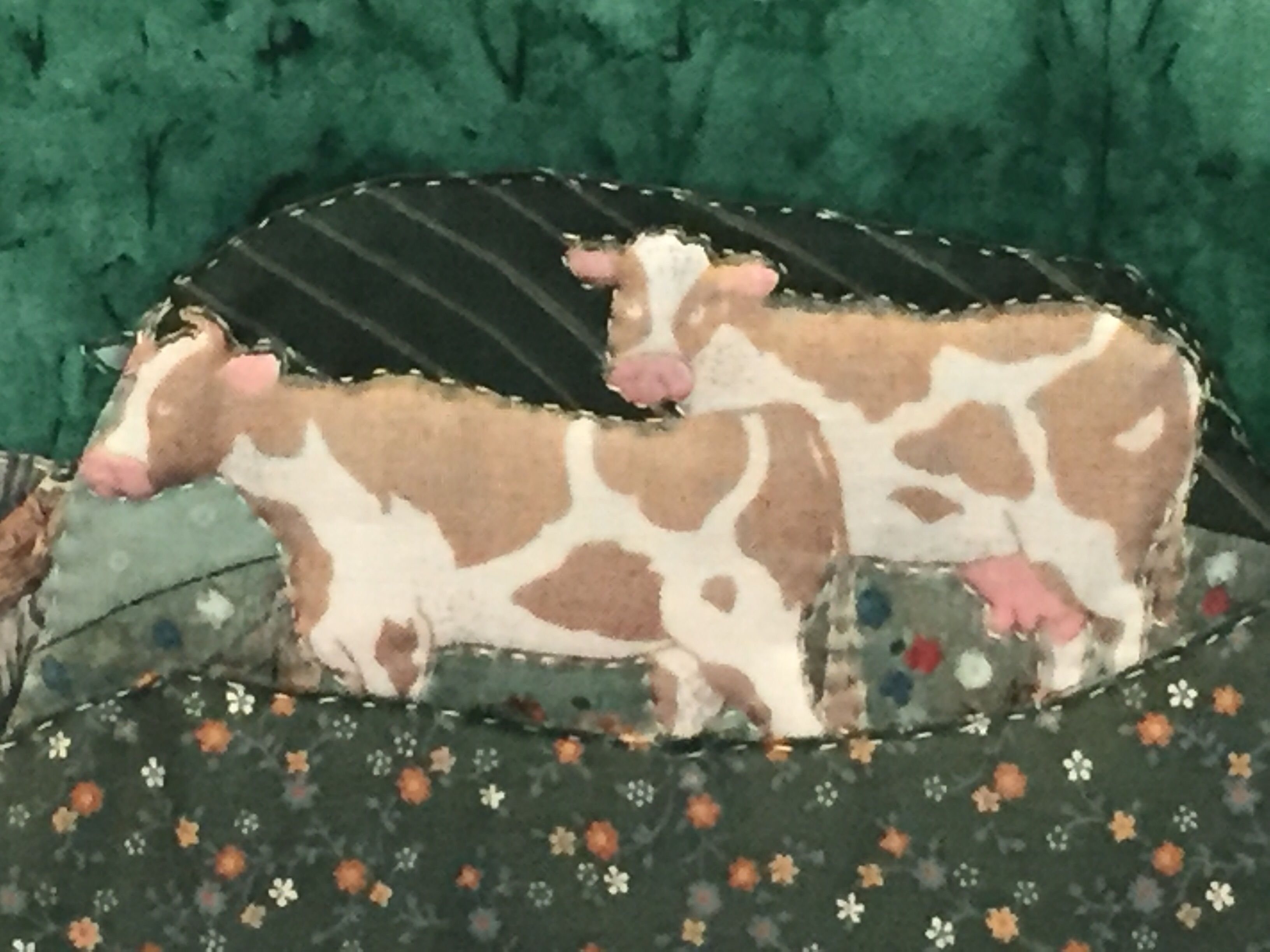 Then, I found this print in the second floor lounge.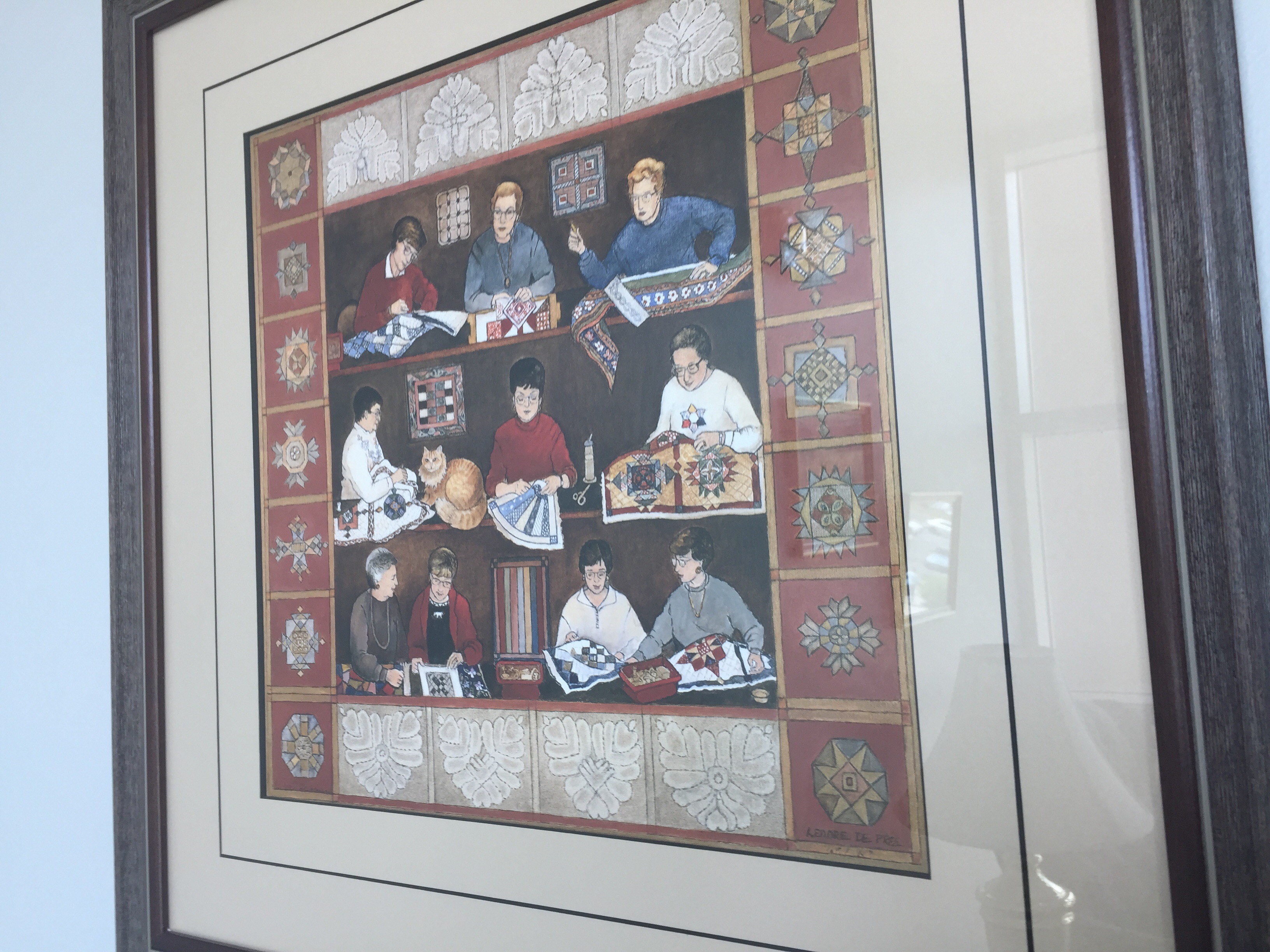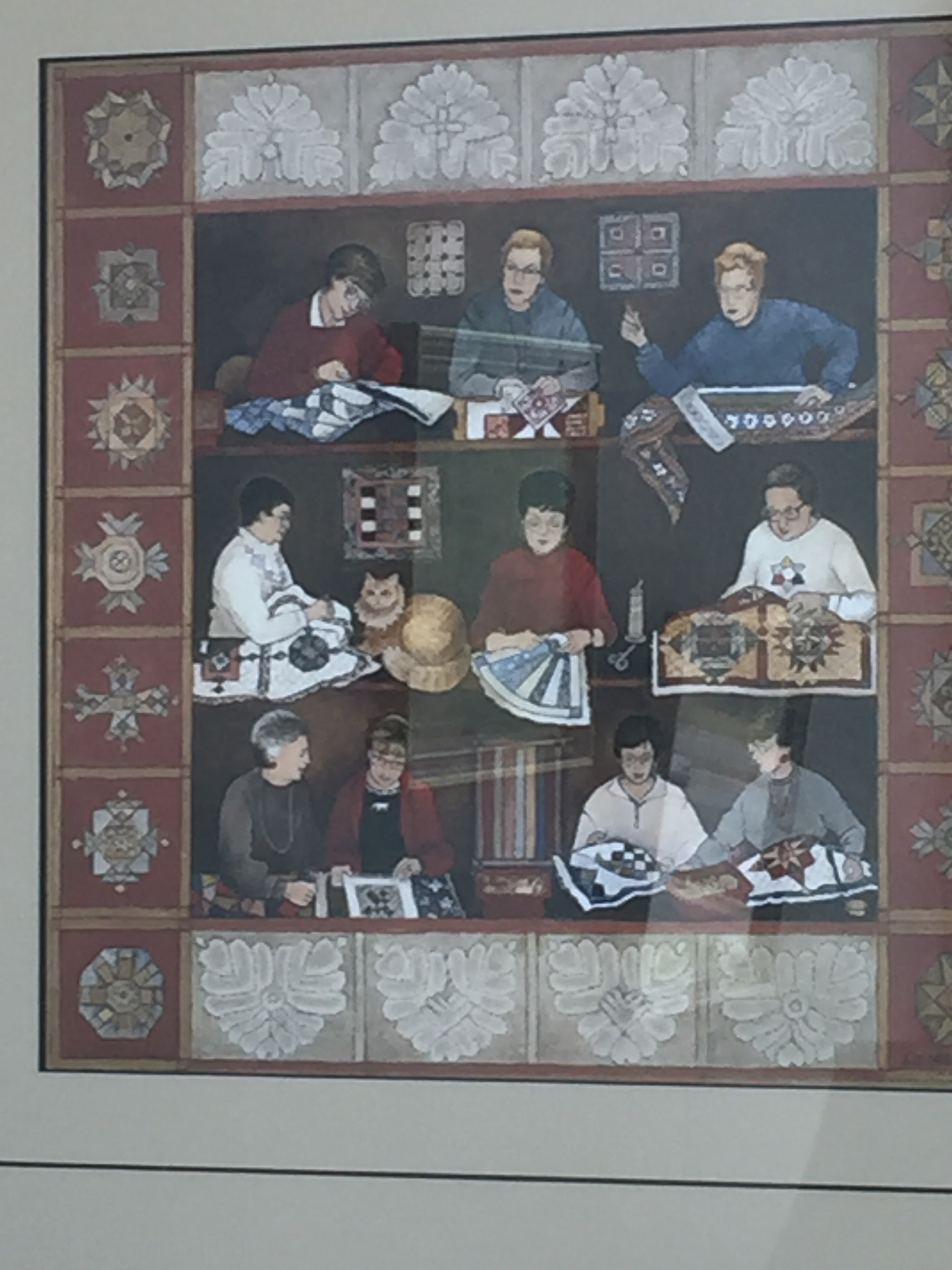 I got the artist's name on this one: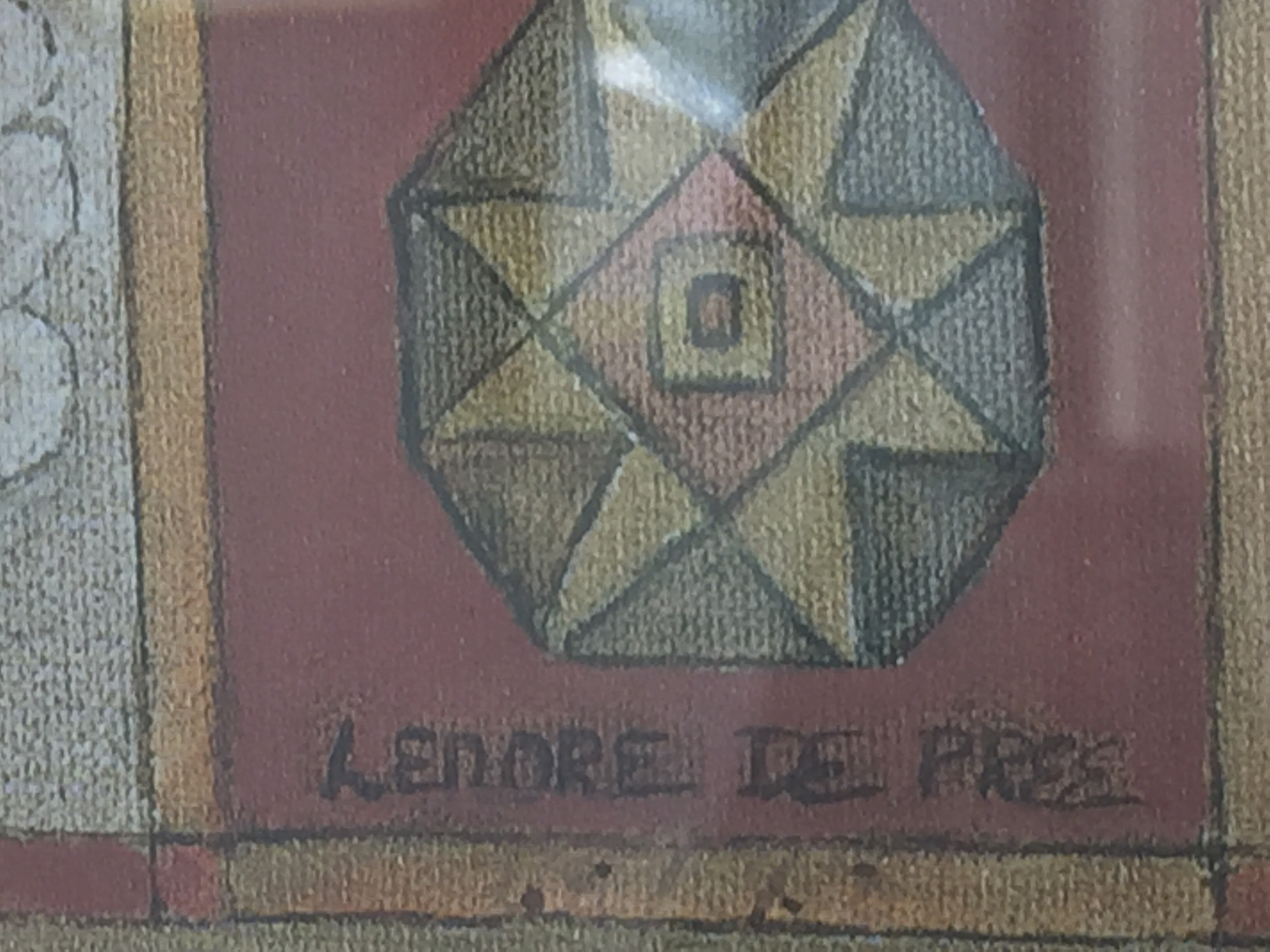 I'll have to see if I can find her online.