Here's my craft experiment for today: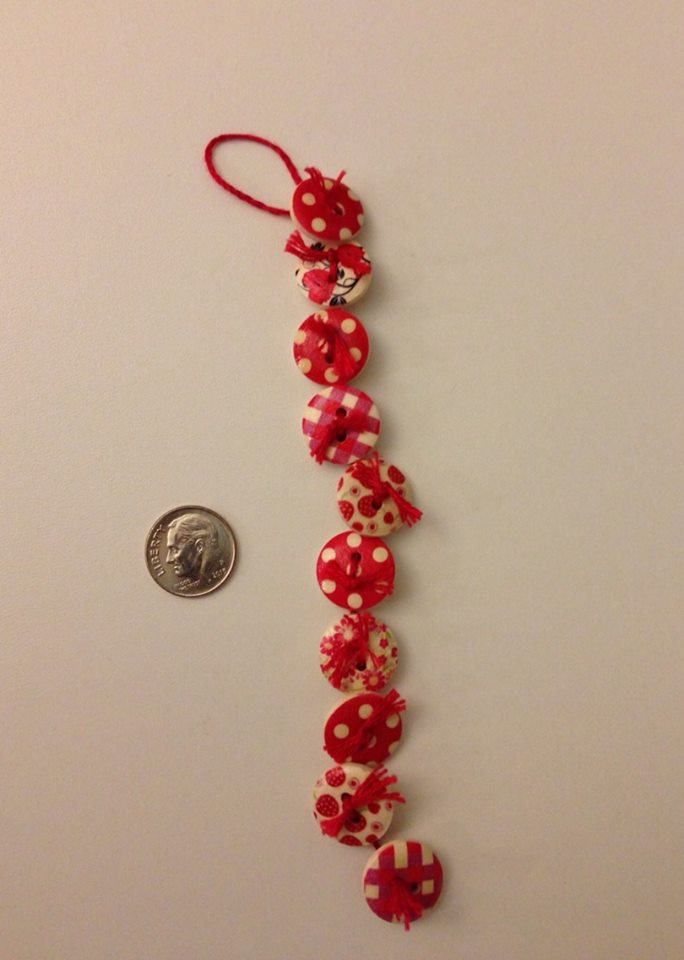 Actually, it's my experiment for yesterday, since it's well past midnight!
I found these beads in an assortment I ordered from Amazon. I tied them together with 6-strand DMC embroidery floss, my favorite red, #321. I triple knotted them (overhand knots,) and trimmed the ends to fray like an old-fashioned quilt tack. The "tail" of one end, I tied back on itself. The other "tail," I left long to form a loop. I didn't want the 6 strands to separate when I used the loop as a fastener, so I braided them. Then, I triple knotted them around my thumb to make the loop (2 overhand knots and one slipknot.) I secured the knots on both ends with a drop of clear nail polish. I am debating if I should dab each of the button knots.
Anyway, I am pretty pleased with it. It sure looks like me since I am crazy about strawberries and red gingham!