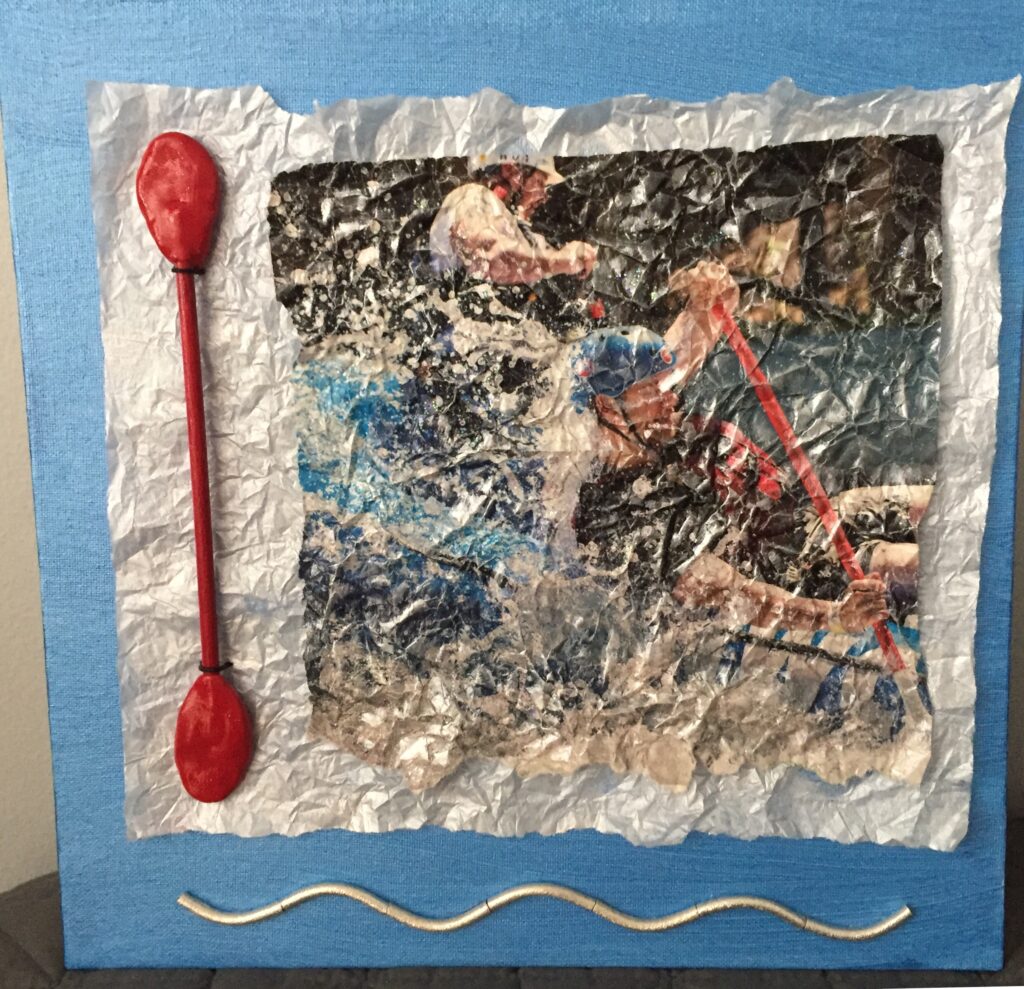 The image is a momigamied page from a local magazine, mounted on white metallic painted tissue, mounted on canvas board painted metallic blue.
Instead of using oil, as in traditional momigami, I dry brushed some of the white metallic paint and added tiny specks of iridescent white glitter glue.
I made the paddle with a piece of dowel and polymer clay. The wave at the bottom is made of silver tube beads laid end to end.
The hanging cord is a piece of salvaged ear wire. The paddle is secured with pieces of braided "mini rope."
The whole piece is finished with 7coats of clear gloss spray. I also gave it a couple of shots of UV Preserve before adding the gloss spray.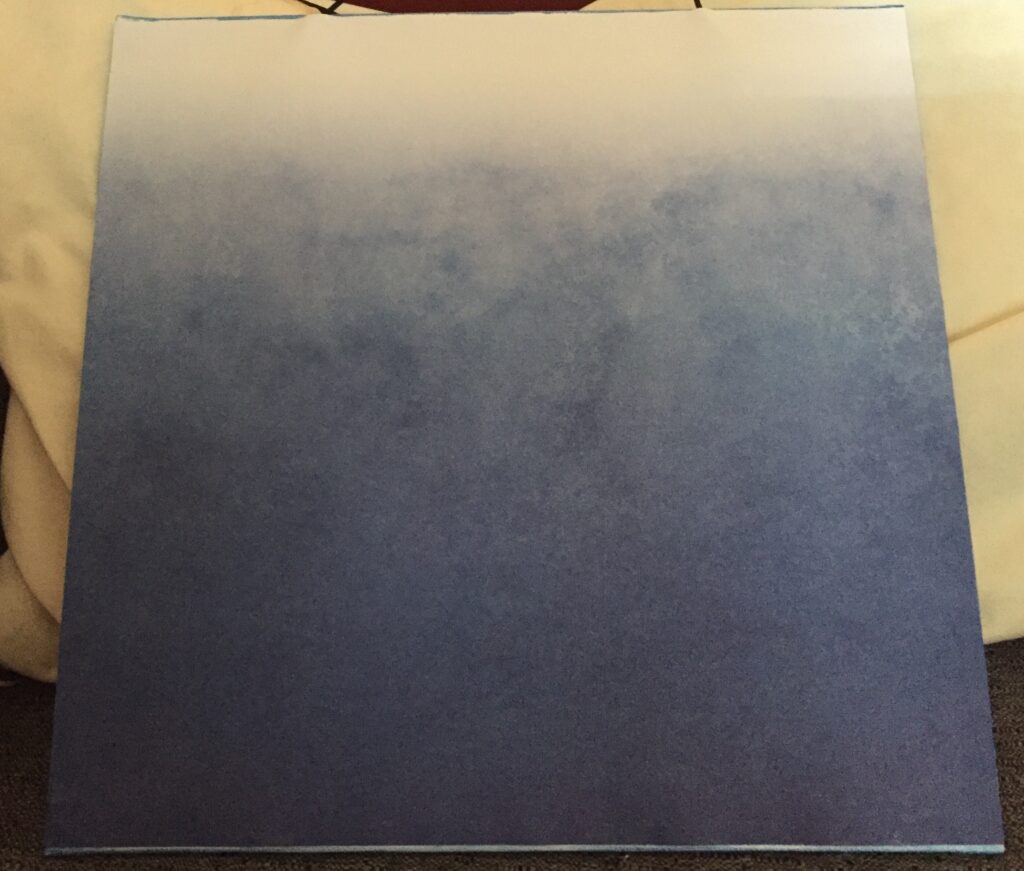 It is signed and dated with my K♥️ signature under one loose corner of the momigamied image.