I have been doing lots of crafting, but no blogging, It's time to get back to it! Here's an update on Mama's House: A friend of my husband's did some work for us that included hanging some shelves and organizers at Mama's house. These are RIBBA picture ledges from IKEA. They are now called MOSSLANDA for some reason, but are great for storing little seed bead containers and small bottles of patina and nail polish. These are beside the china cabinet in the dining/classroom.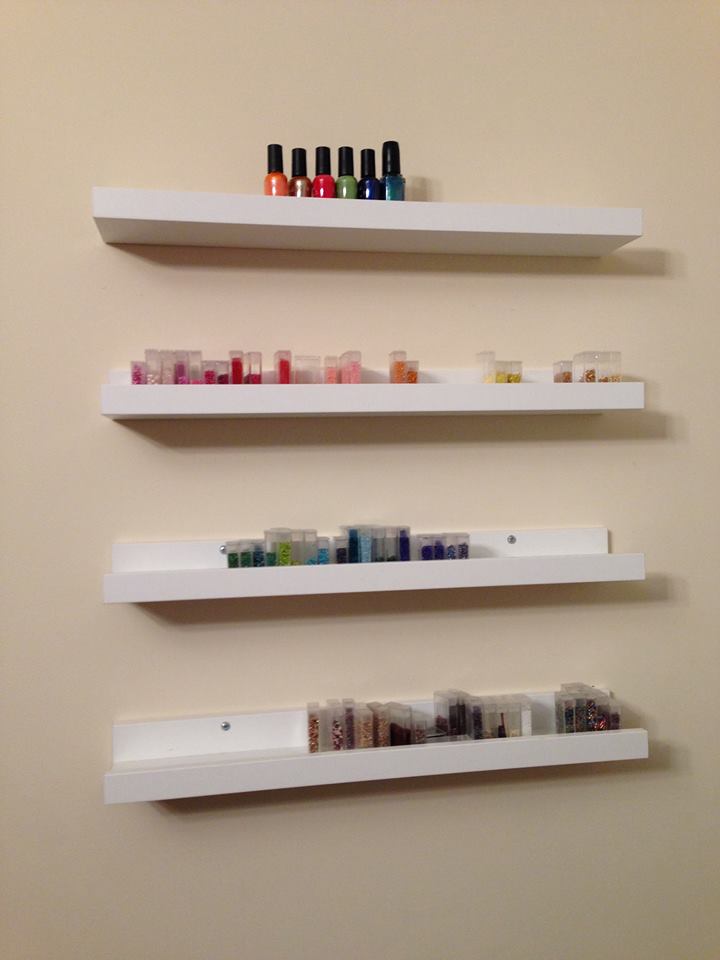 The adjacent wall has a "slat wall" from Michael's: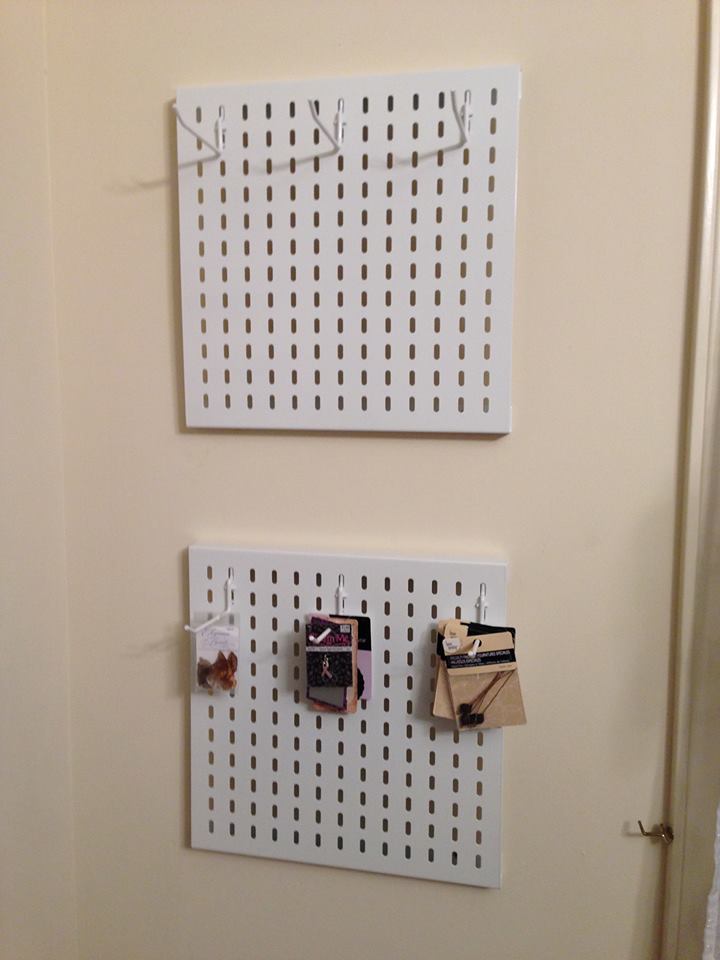 This magazine rack in the den is from Hobby Lobby. I've been waiting to put it up so long, it was covered in spider webs.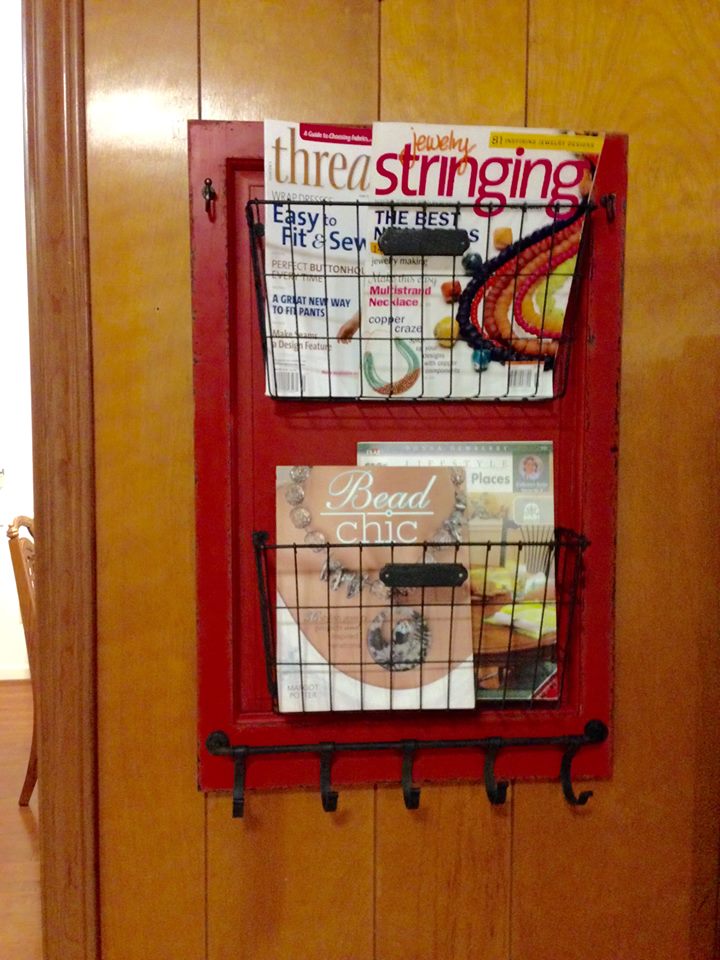 These are old dresser drawers that I had stained inside. They're on a wall in the bedroom I'm using for scrapbooking and sewing. The friend hung my Fons&Porter design wall, too. I'll photograph it, again, when I have a "design" on it.