I have been painting all kinds of media to use as materials for the 100 day challenge. I found two different rolls of medical tape in our first aid drawer. I placed a piece of each on wax paper so I could peel them off later. I painted each with Ceramcoat Gleams acrylic paint in Fuchsia PRL.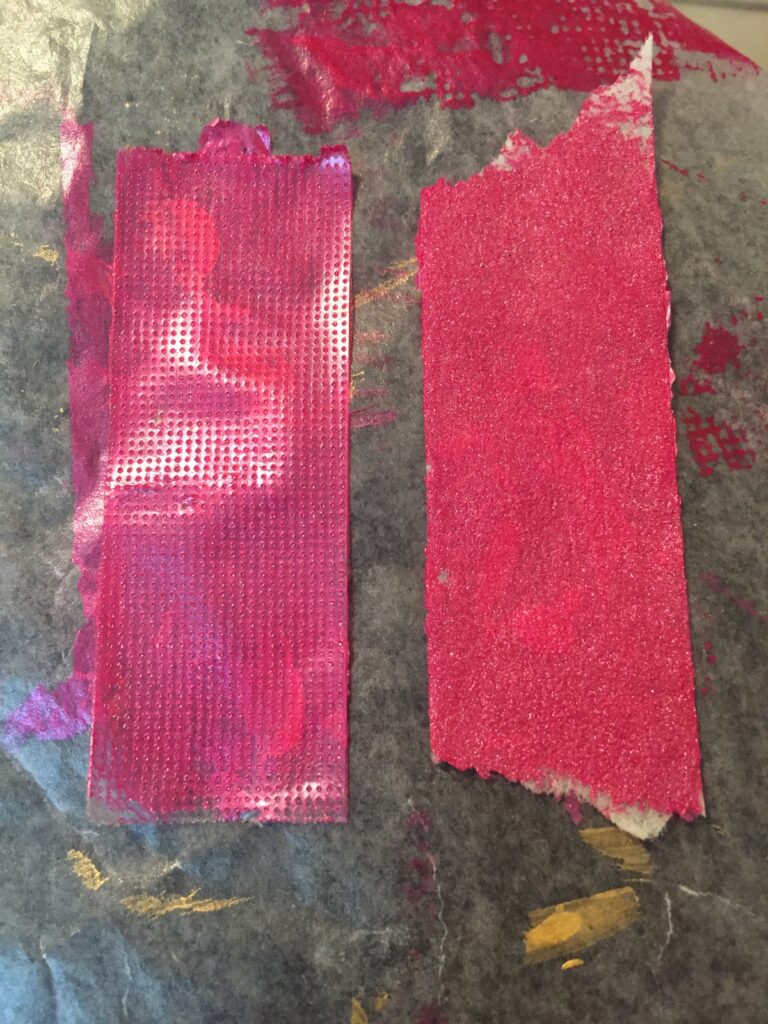 There was already gold metallic acryllic paint on the wax paper. When the tape dried, I carefully pulled it away from the wax paper. It brought the gold paint with it.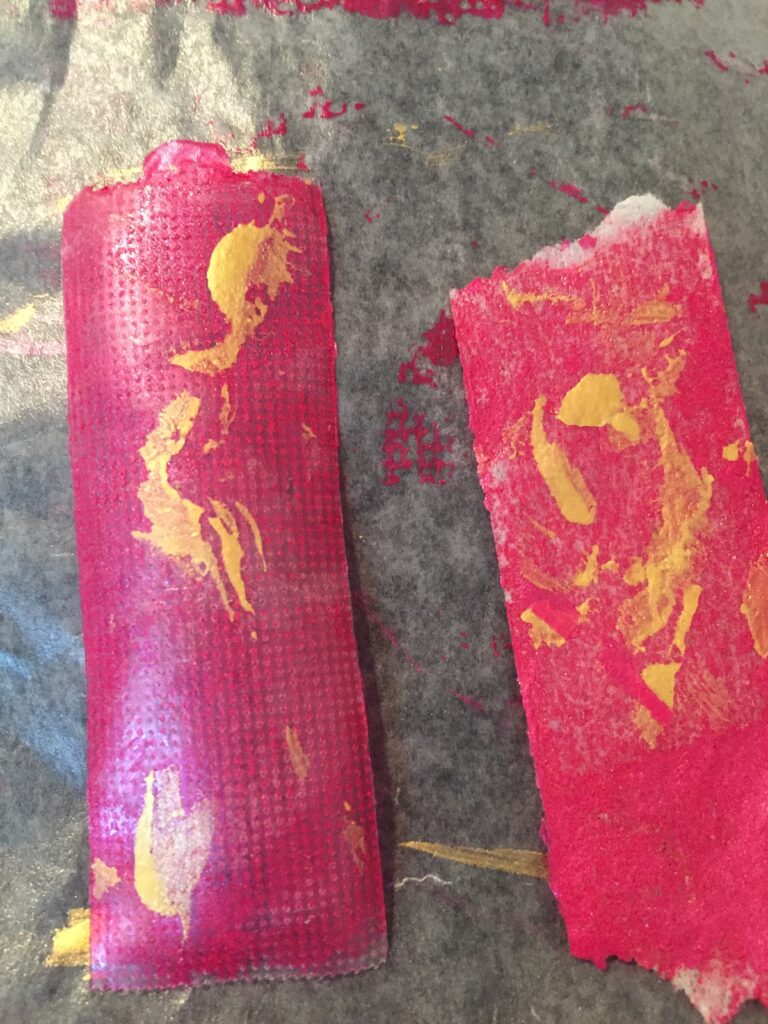 Any place on the tape that was sticky could be used to pull more gold paint off the wax paper.
I have got to think about how I can put this to use!