I met Laura in Boone, today, for some serious craft shopping!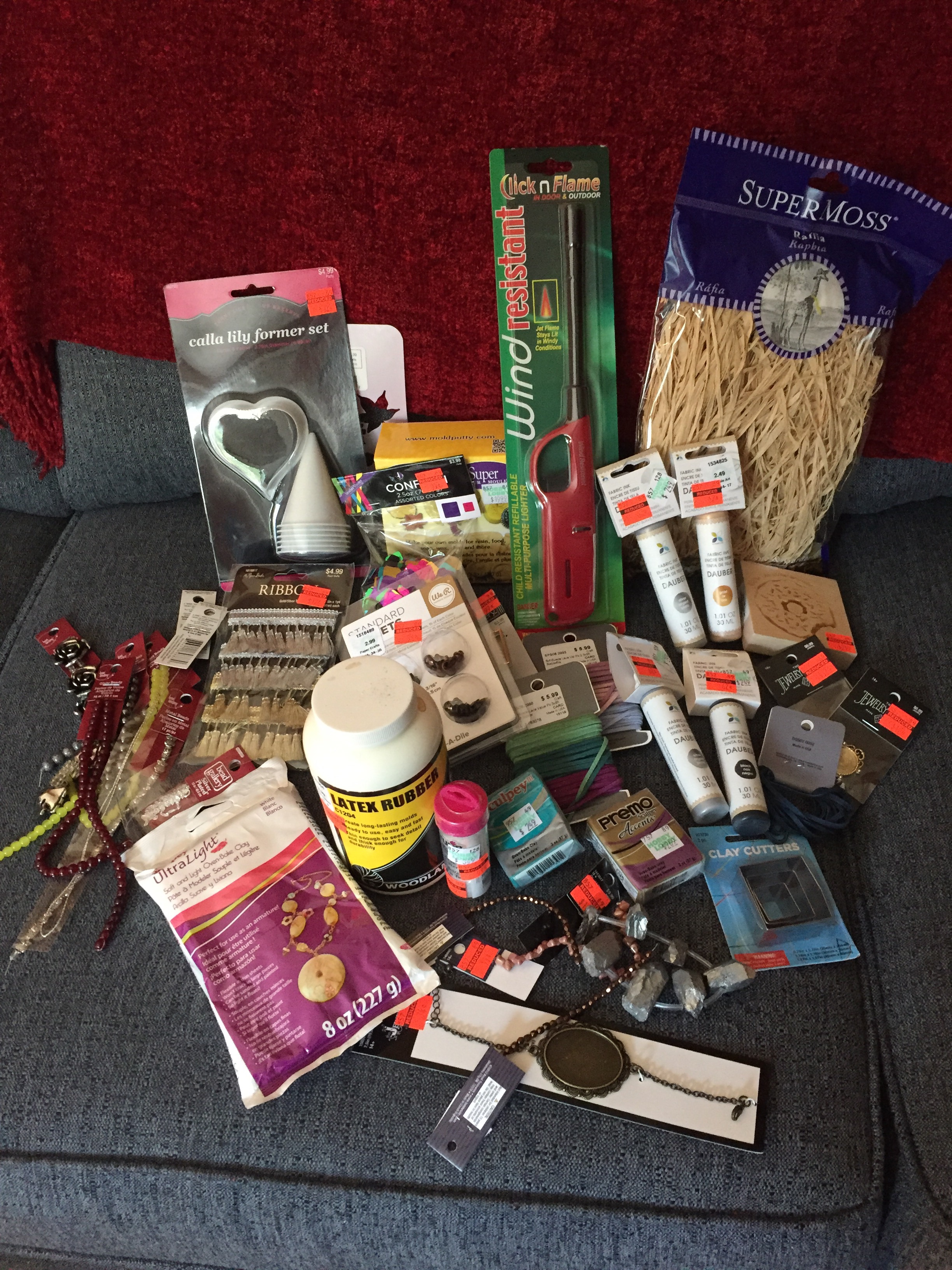 I need to document why I bought these things, and maybe, where I put them!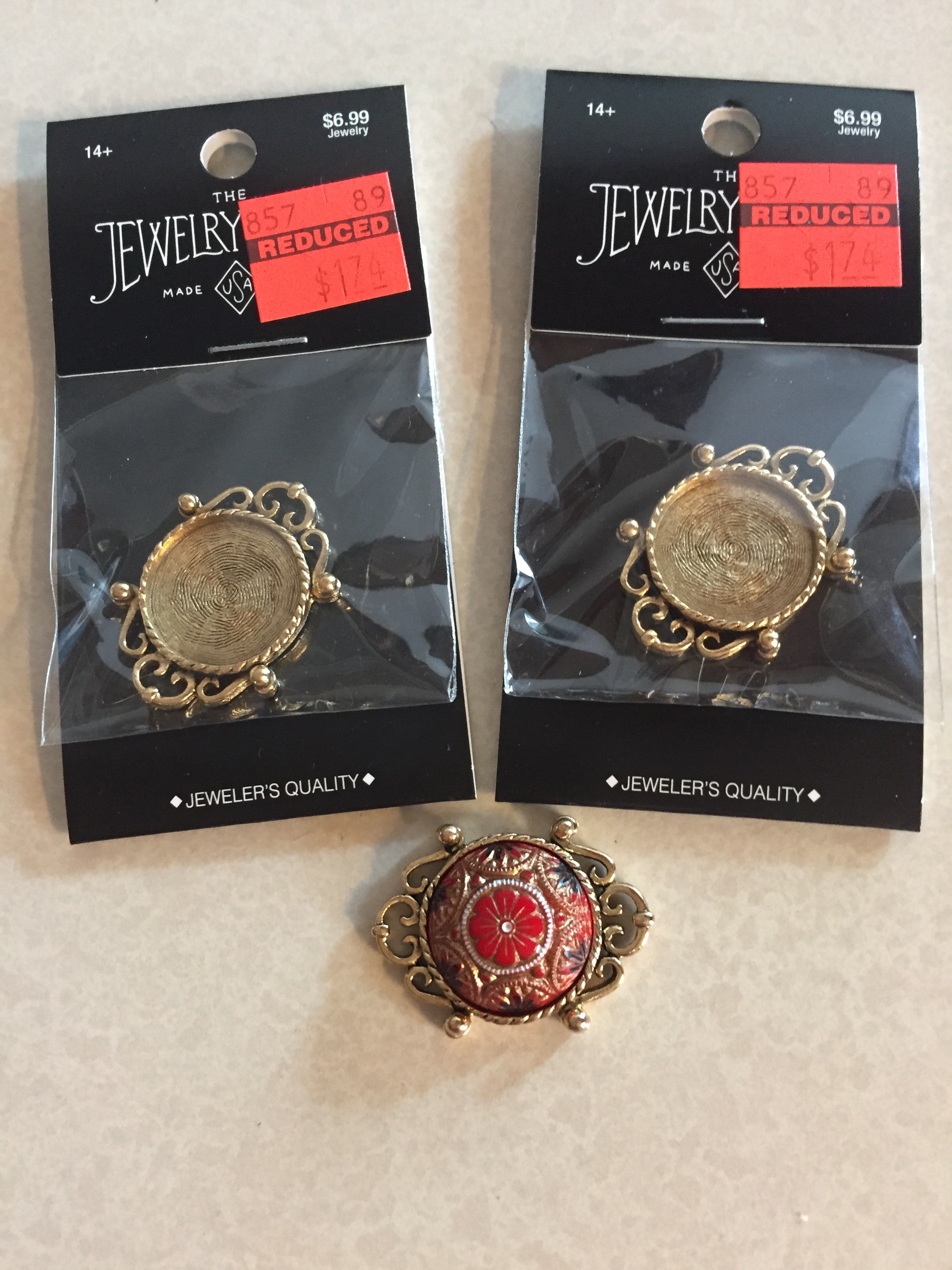 These pendant trays are gold plated and hold an 18mm cabochon.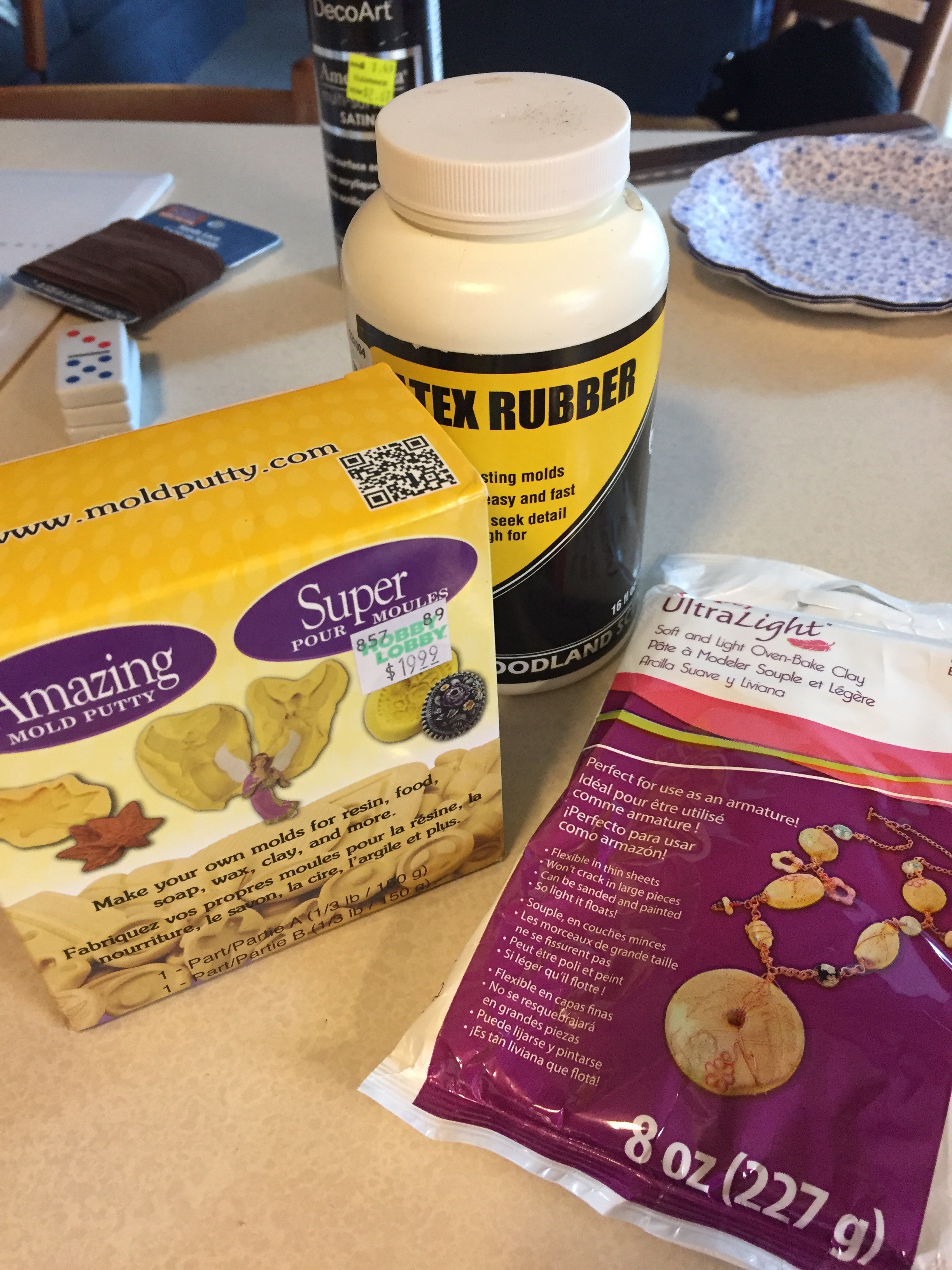 Mold making materials. Ultralight can be used to make molds, and you can make corrections before you bake it! These are stored with the polymer clay.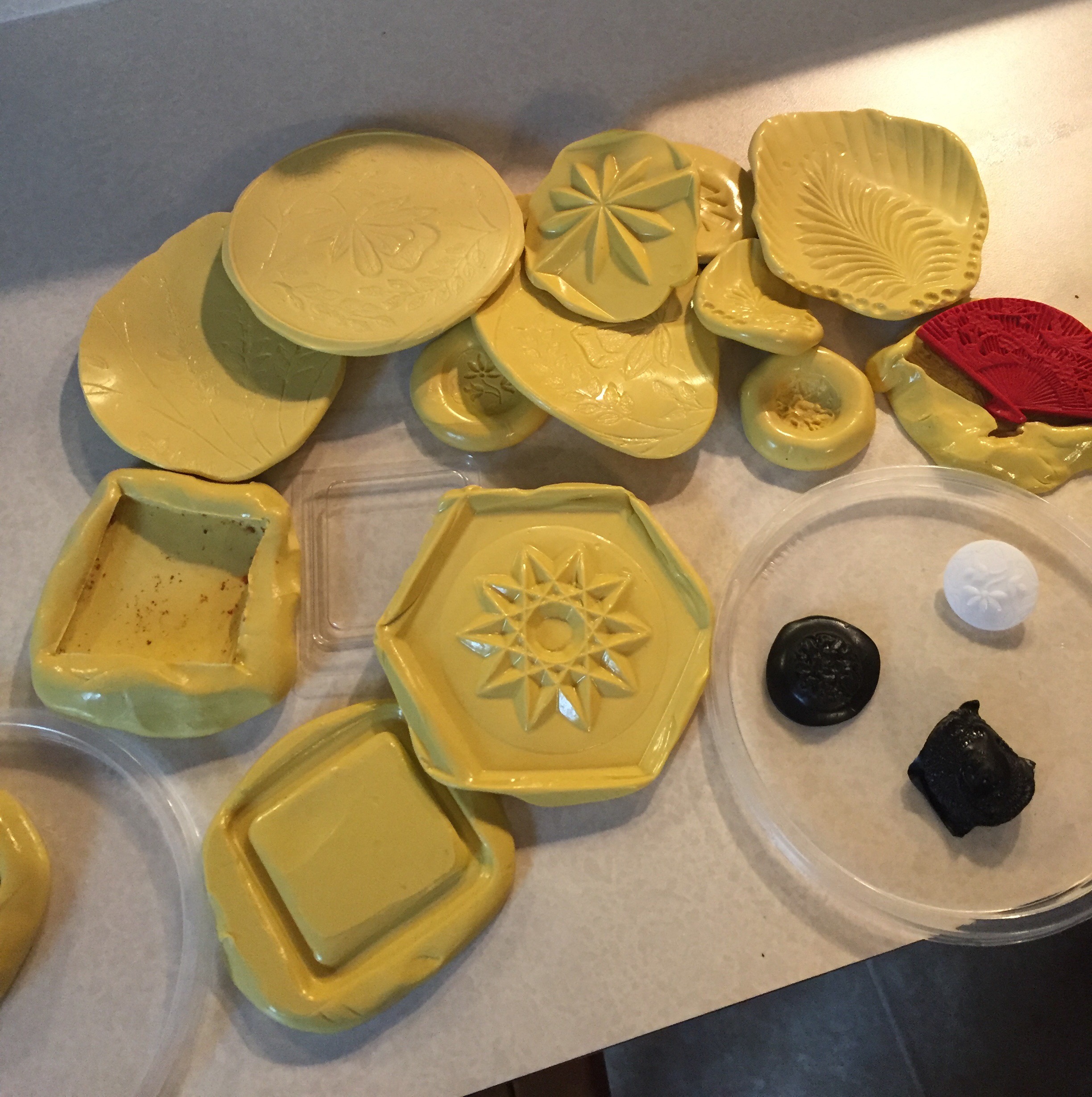 I love making molds, I confess!