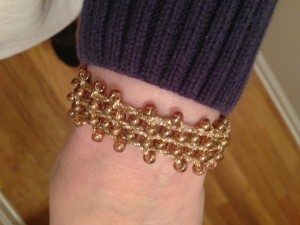 The day that my granddaughter, Vivien, was born, I attended the annual Needle Arts Extravaganza in Statesville, NC. There I discovered, "Friends and Fiberworks," yarn vendors from Candler, NC (near Asheville.) I bought a kit for this knitted bracelet from them. The design is by Beth Todd and you can buy her pattern on Craftsy, or a kit from Friends and Fiberworks.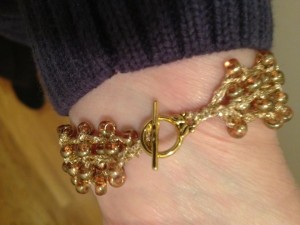 The kit came with yarn, beads, clasp and instructions. It knit up fairly quickly, and I enjoyed bringing a bead up with every stitch. I even enjoyed pre-stringing the beads.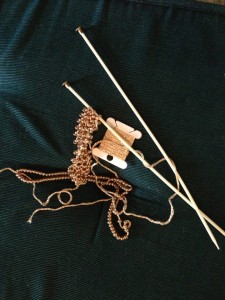 The only thing that was difficult was making myself knit in the back of the stitch.
I enjoyed it so much that I bought other colors of thread and beads and made another.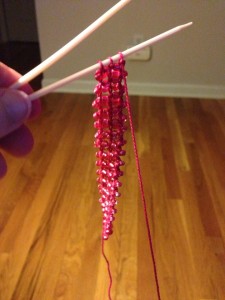 After I finished the pink one, I went a little nuts buying #6 seed beads and matching threads. I had a teal colored bracelet all but finished, dropped it, and it unraveled almost to the beginning. After that, I lost interest and turned my attention to my next obsession, glass gems!