Laura Sheaffer and I have some good girlfriend's get togethers, and this one was no exception. We know how to party, and by party, I mean feast, craft and laugh!
We ate at our favorite restaurant from college, twice, and found a new cupcakery! We worked and played in polymer clay, we took a quilling class from my sister-in-law, Pam McLean, and made new friends!
Oops, I almost forgot, we shopped!
I didn't like the first set of mirror images so I sliced one again and made another bead that I sliced into two beads.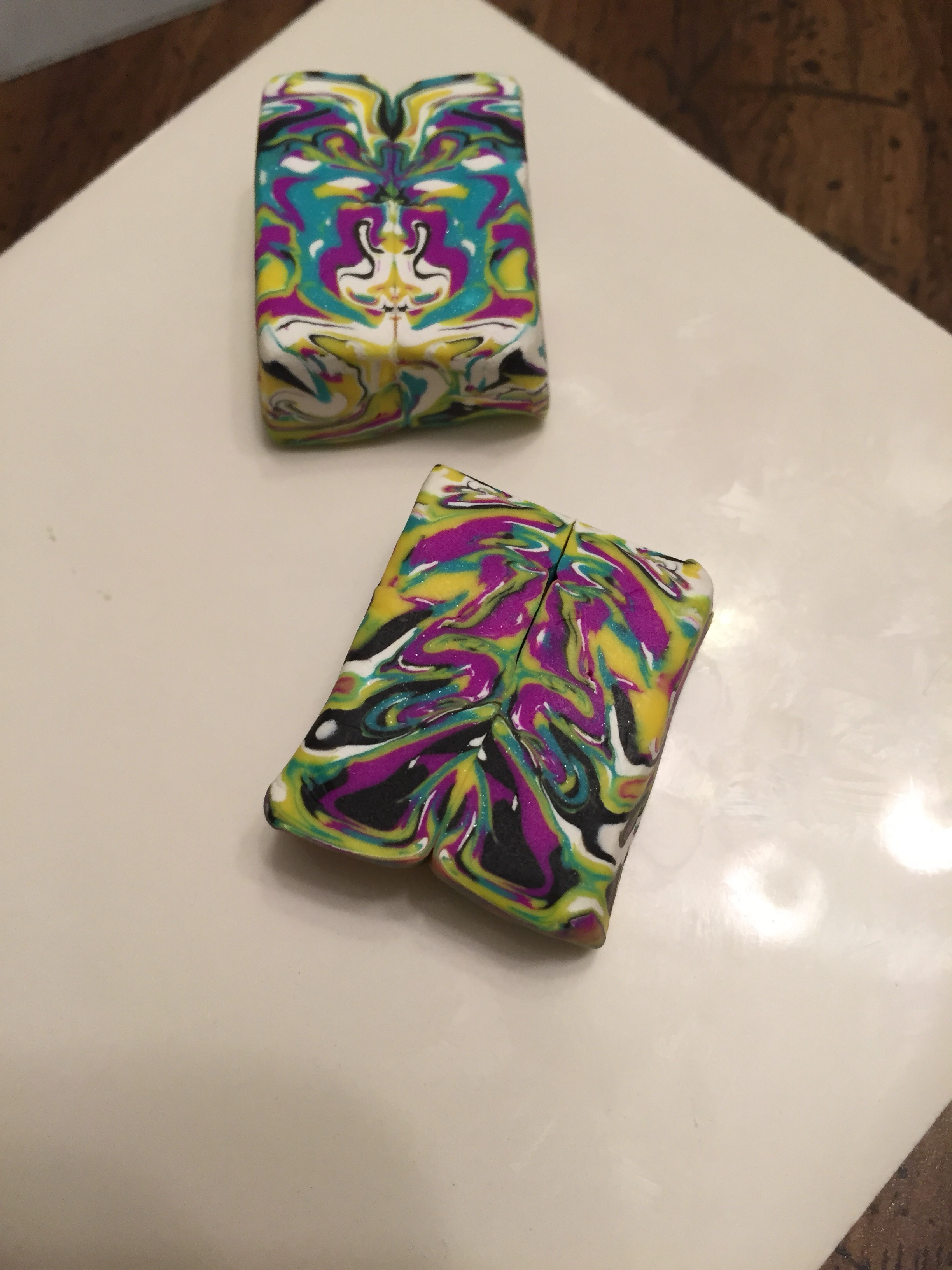 The other half I played with, rolling and cutting cabochons and different sized beads.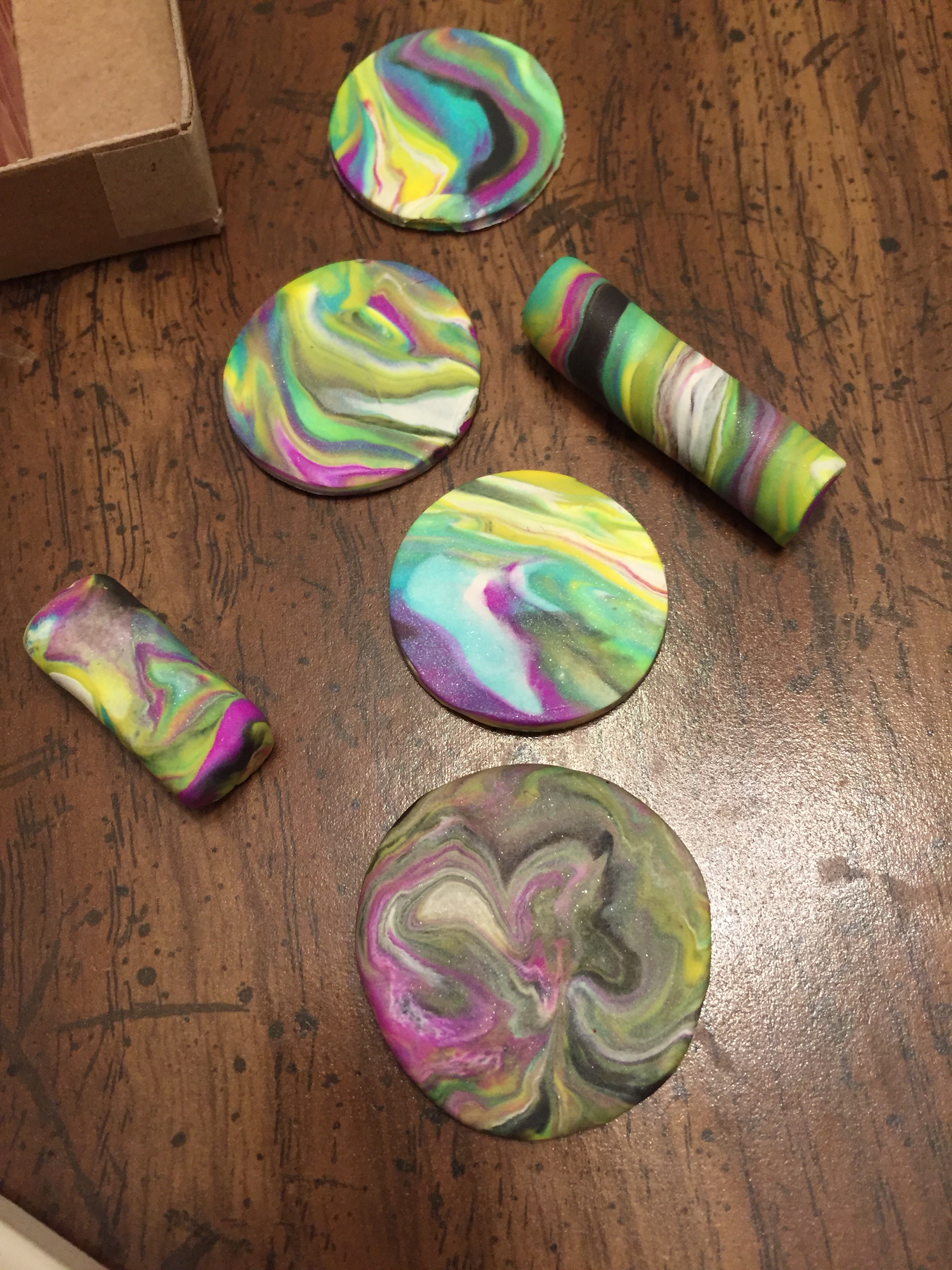 The last one, lower center, got smushed and rolled too many times. It started to get "muddy."
Laura's Natasha bead looked like a wolf!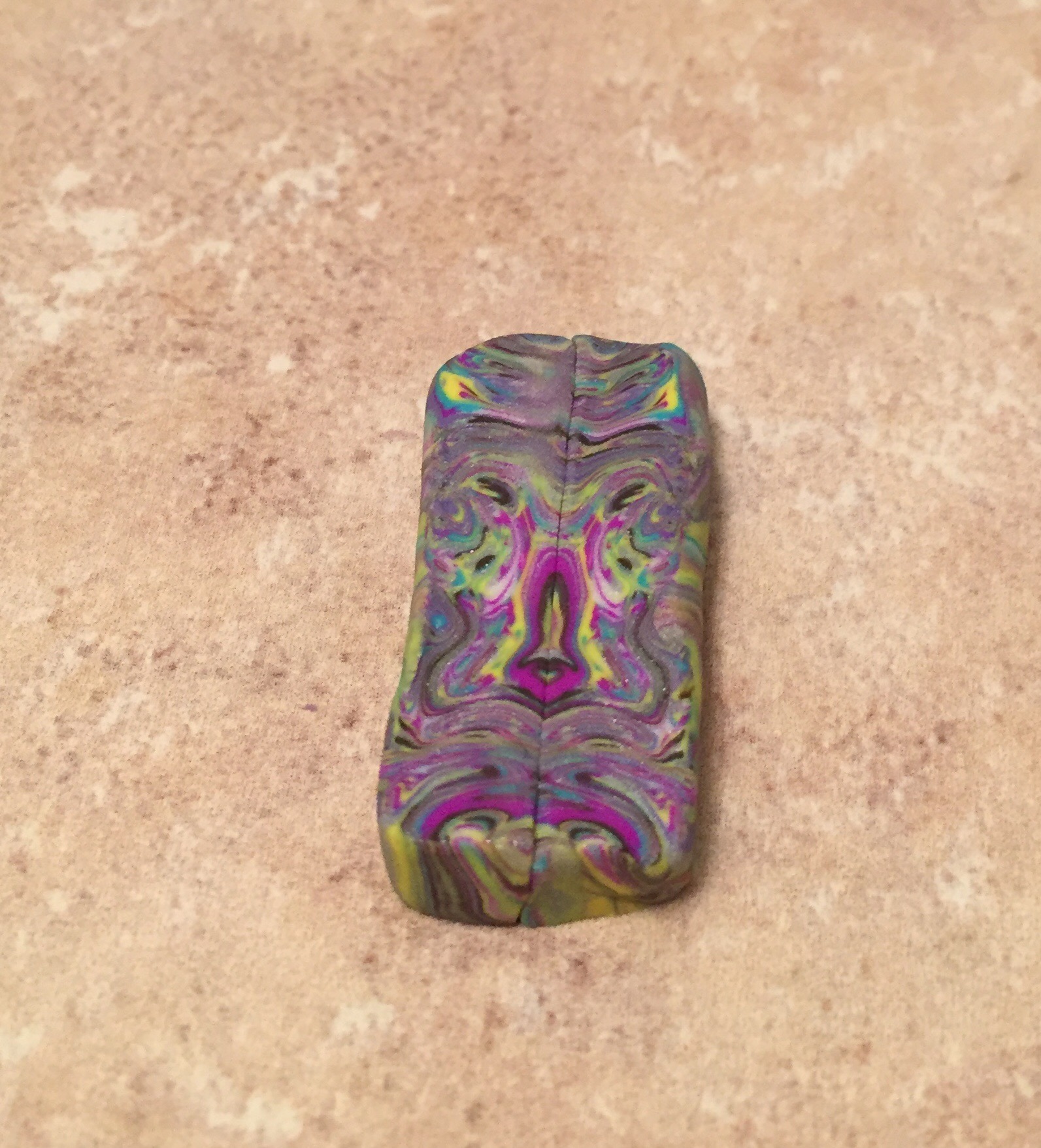 That was Friday. On Saturday, we traveled to nearby Elkin to take my sister-in-law's quilling class. This is my multi-talented sister-in-law, Pamela McLean. You should hear her sing!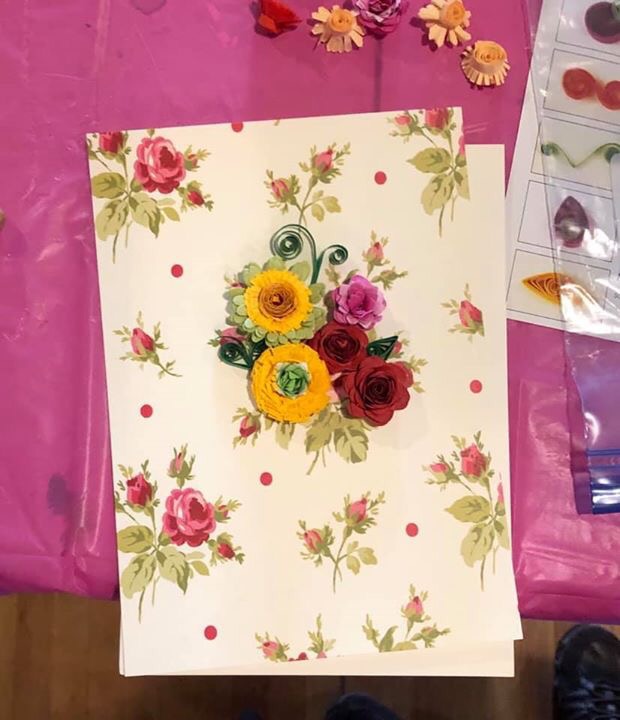 Laura made a new friend, Babette.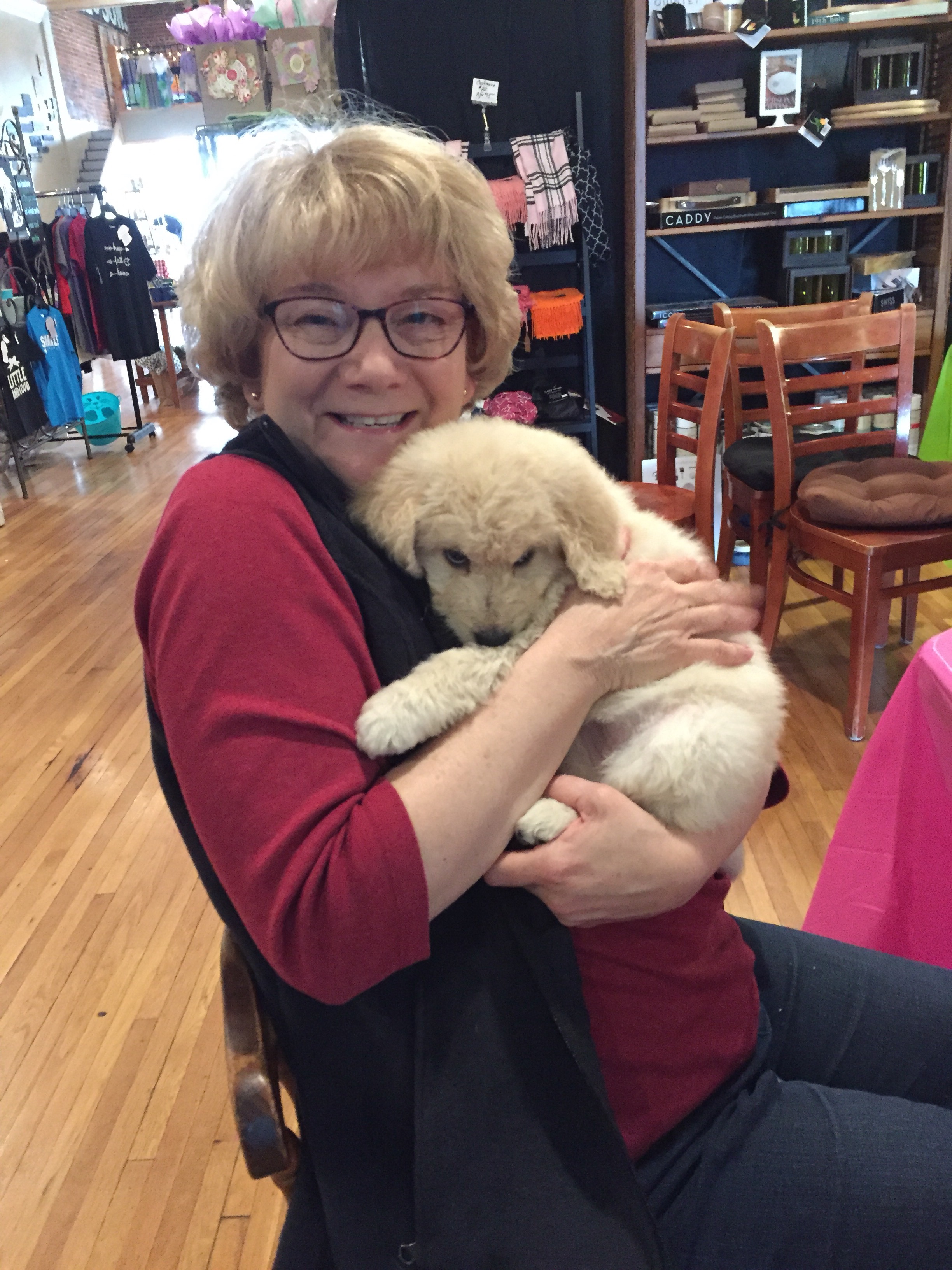 Did I mention, we shopped? Michael's had their green label beads 70% off, and I couldn't resist, as usual. That makes them ~ $1.80/strand.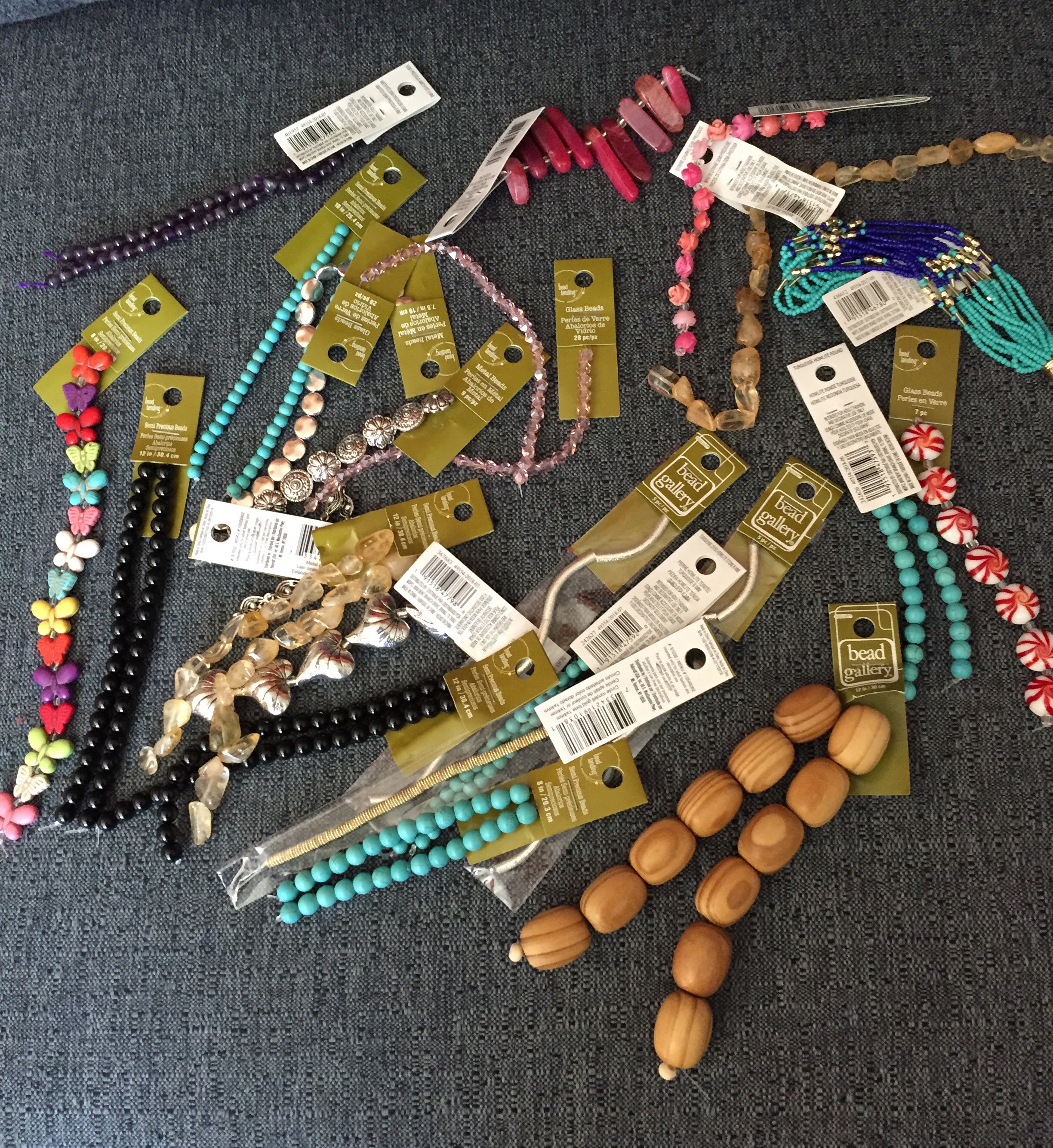 Those big wooden beads will hopefully be bases for polymer clay "veneers!"
I also bought some cookie cutters and a fondant mold to use with my clay!