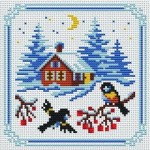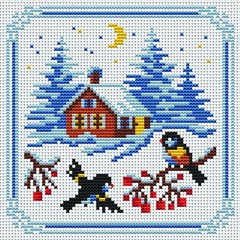 So far, so good!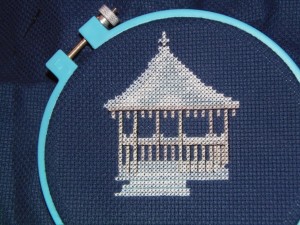 Trees are next. The chart shows the snow on the trees in light blue, but that's so they'll show up on white background cloth. I'm considering using white and adding a few irridescent white stitches like I did on the gazebo roof.
Here's a similar design that's free for the next three days when you join the Cross-Stitcher's Club.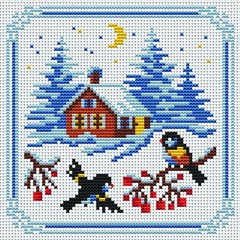 I think it's by the same designer. I don't know why the club doesn't give credit to its designers. I wouldn't want to work that hard for no recognition!