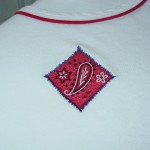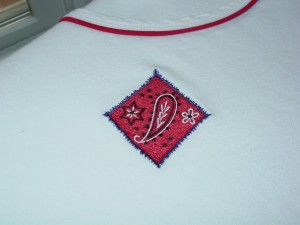 I've been, "shopping my closet," as they say, and I really like this t-shirt. It's very soft and I have lots of red and navy to wear with it. It's also very thin and see-through. I have to wear a camisole under it, and that defeats the purpose of light and soft. I decided to see if I could cut out the applique and attach it to another shirt.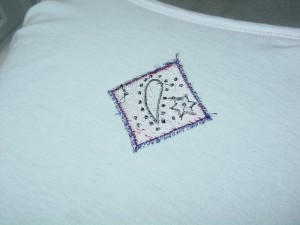 I decided to add some iron-on stabilizer to the back before cutting it out.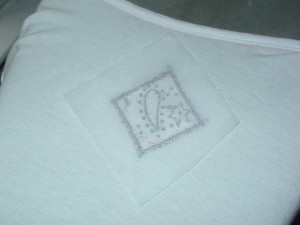 I chose Sulky Tender Touch, not because I wanted it soft, but because I wanted it flexible.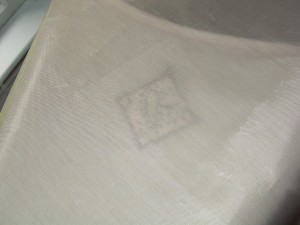 Tender Touch is very hard to tell which side is the fusible one, so I used my new see-through, Teflon sheet as a pressing cloth, just in case I goofed.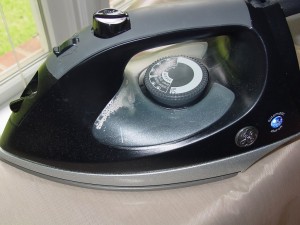 I used a polyester setting with no steam on my iron and gave it a press. (about 20 seconds)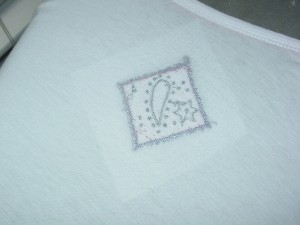 It worked!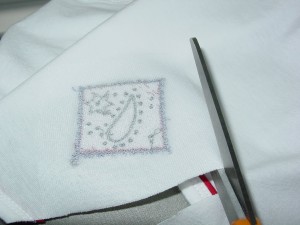 I cut it out and turned it over!