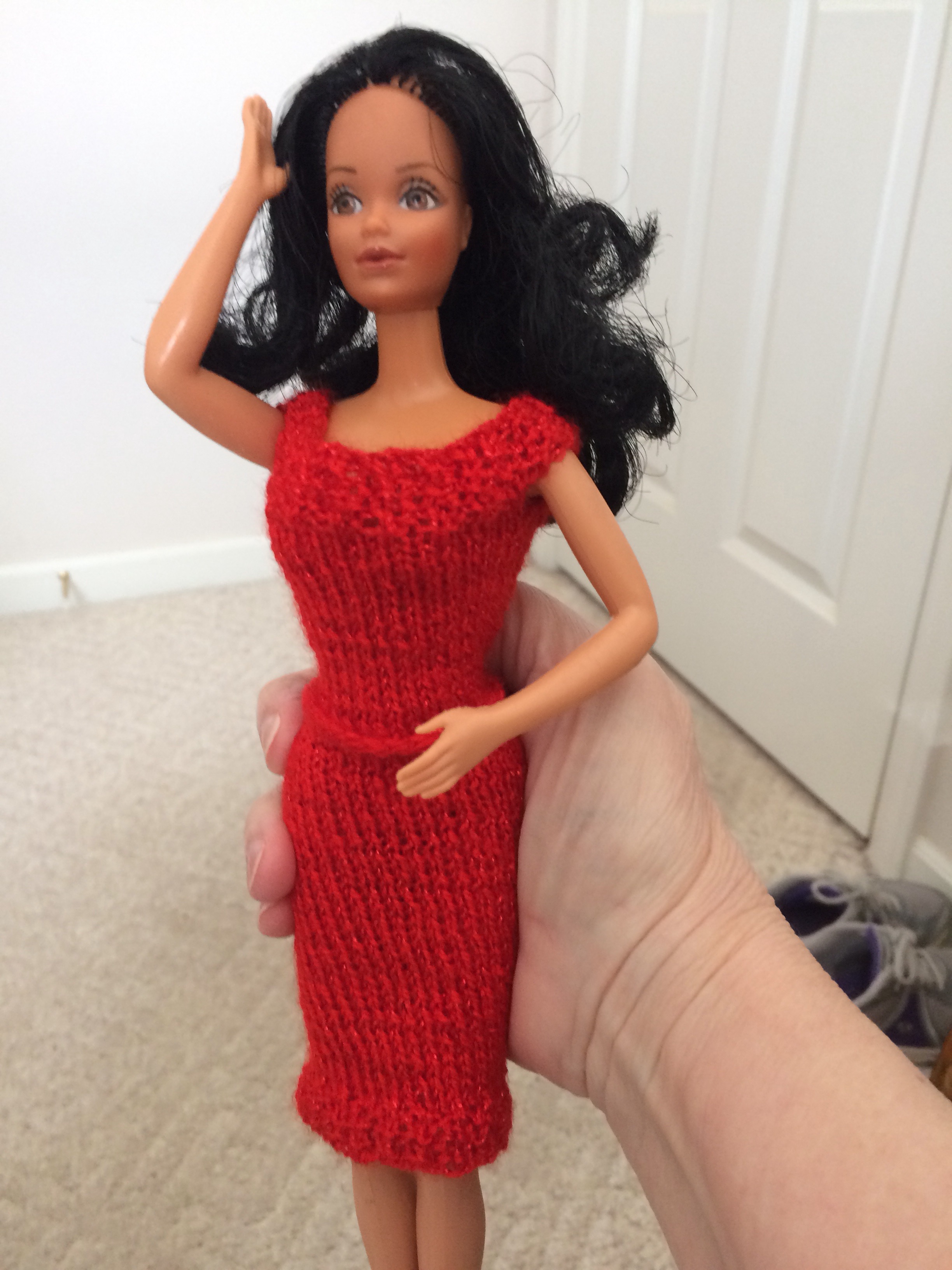 Barbies's all set for a Christmas party in her new sweater and skirt!
It's knit from the same Lions Brand Bon Bon Yarn in red. The pattern became my own. I started with the skirt and messed up on the second row. The whole skirt was supposed to be knit in K1P1 rib, but I knit in my purls and purled in my knits. That makes a seed stitch. Instead of ripping it out and starting over, I kept going, at least for about 6 rows. I'm not crazy about seed stitch, so I changed to stockinette. I knit the length of the skirt and finished it with a few toes of seed stitch. The top called for stockinette, but I finished it in matching seed stitch, too!
I haven't sewn the back of the top yet. I'm afraid I won't be able to get it back on the Doll. I may opt for hooks or snaps. I don't like the Velcro used on most doll clothes, today.
The sweater set is based on number 39 from www.stickatillbarbie.se. Barbie has a new outfit and I'm afraid I may have a new obsession.