This is my first experiment in over dyeing white on white fabric.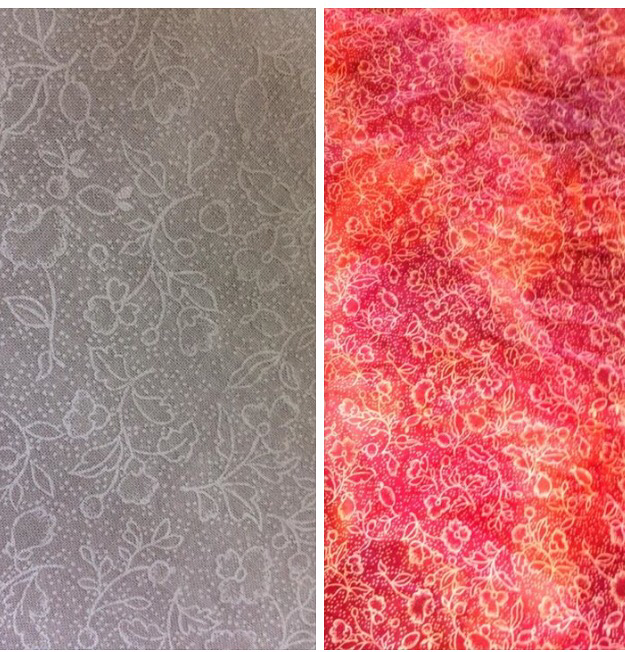 I saw Joanne Sharpe demonstrate the technique on episode 1813 of Quilting Arts. She used dye paints and water-soluble crayons. I've  been dyeing satin cords for Kumihimo, so I used some leftover Rit dyes from that.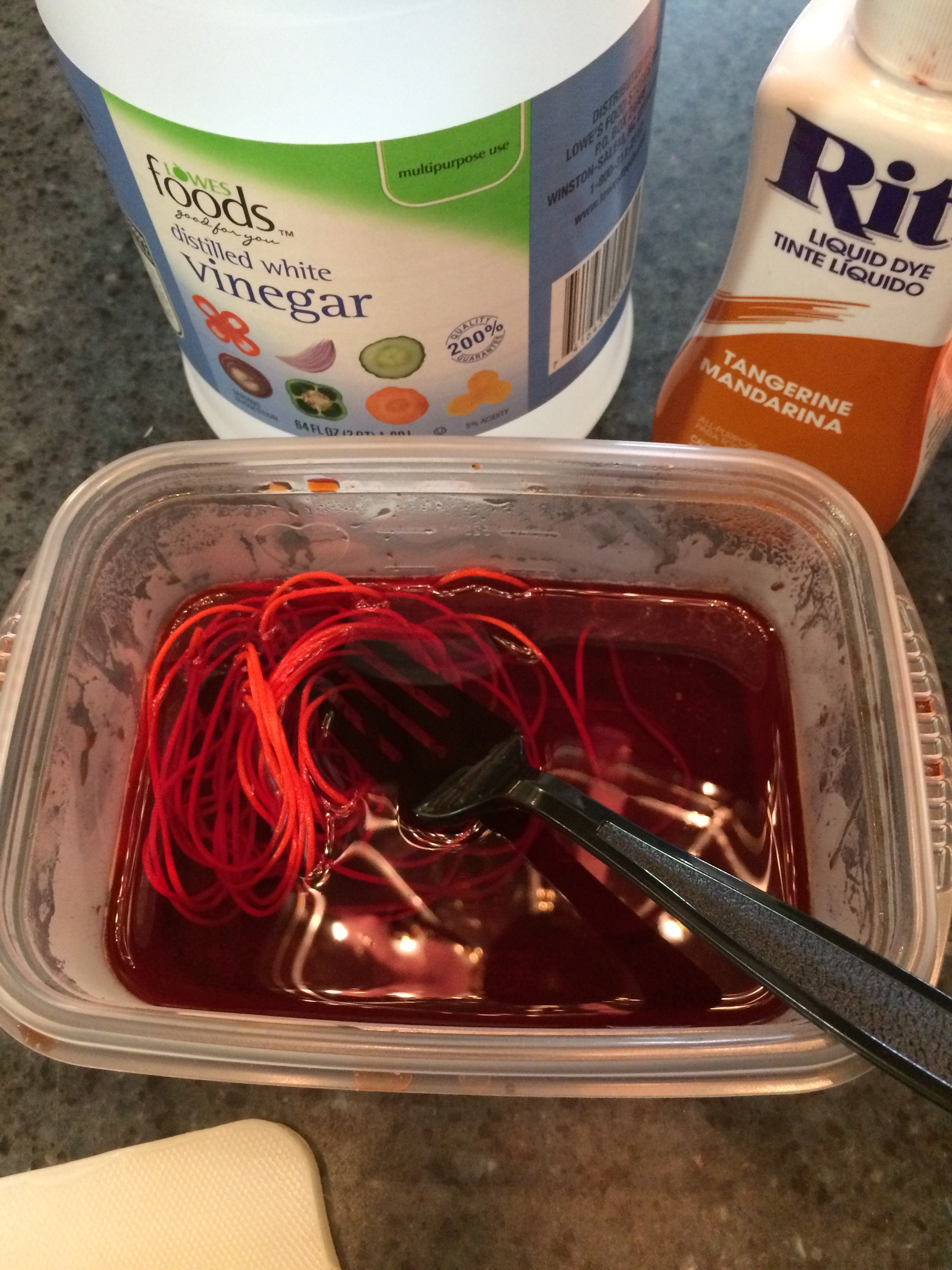 I gathered up newspaper and whatever clean paint brushes I could find.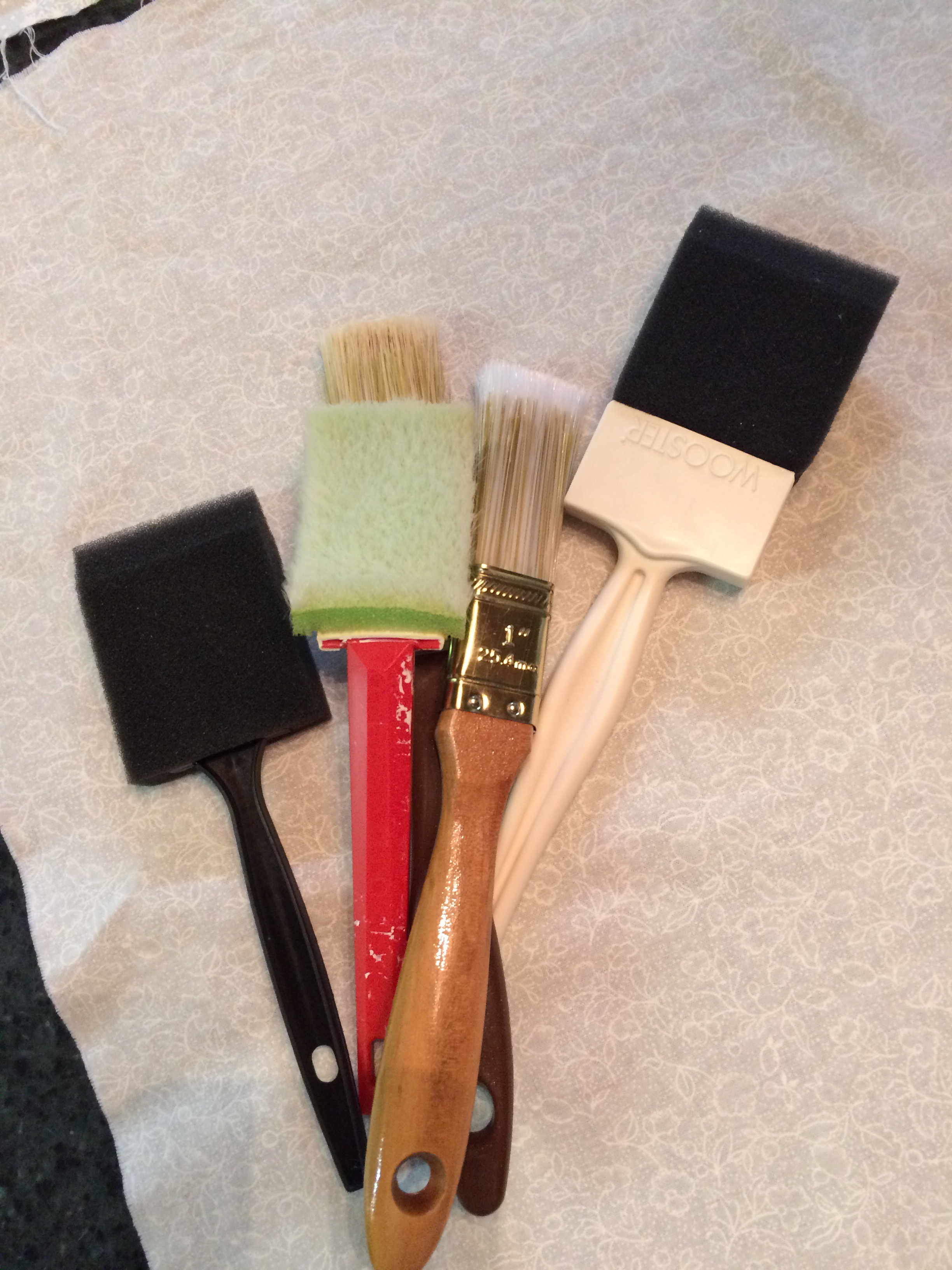 I did mix up a fresh little batch of Petal Pink and started with that and a broad sponge brush.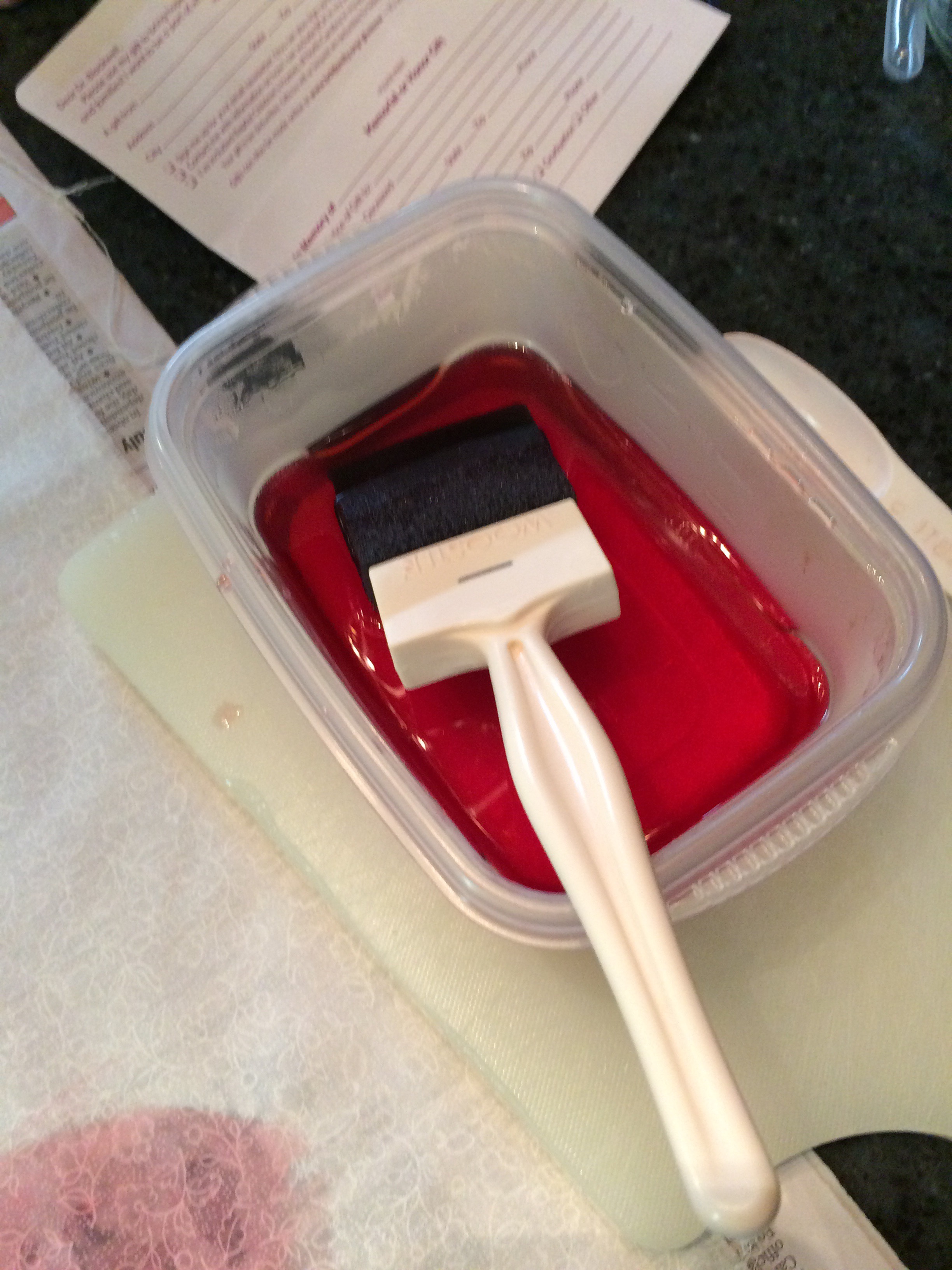 I started painting circles on my prewashed, printed cotton fat quarter of fabric. I decided the pink was so pale, I'd just paint the whole piece.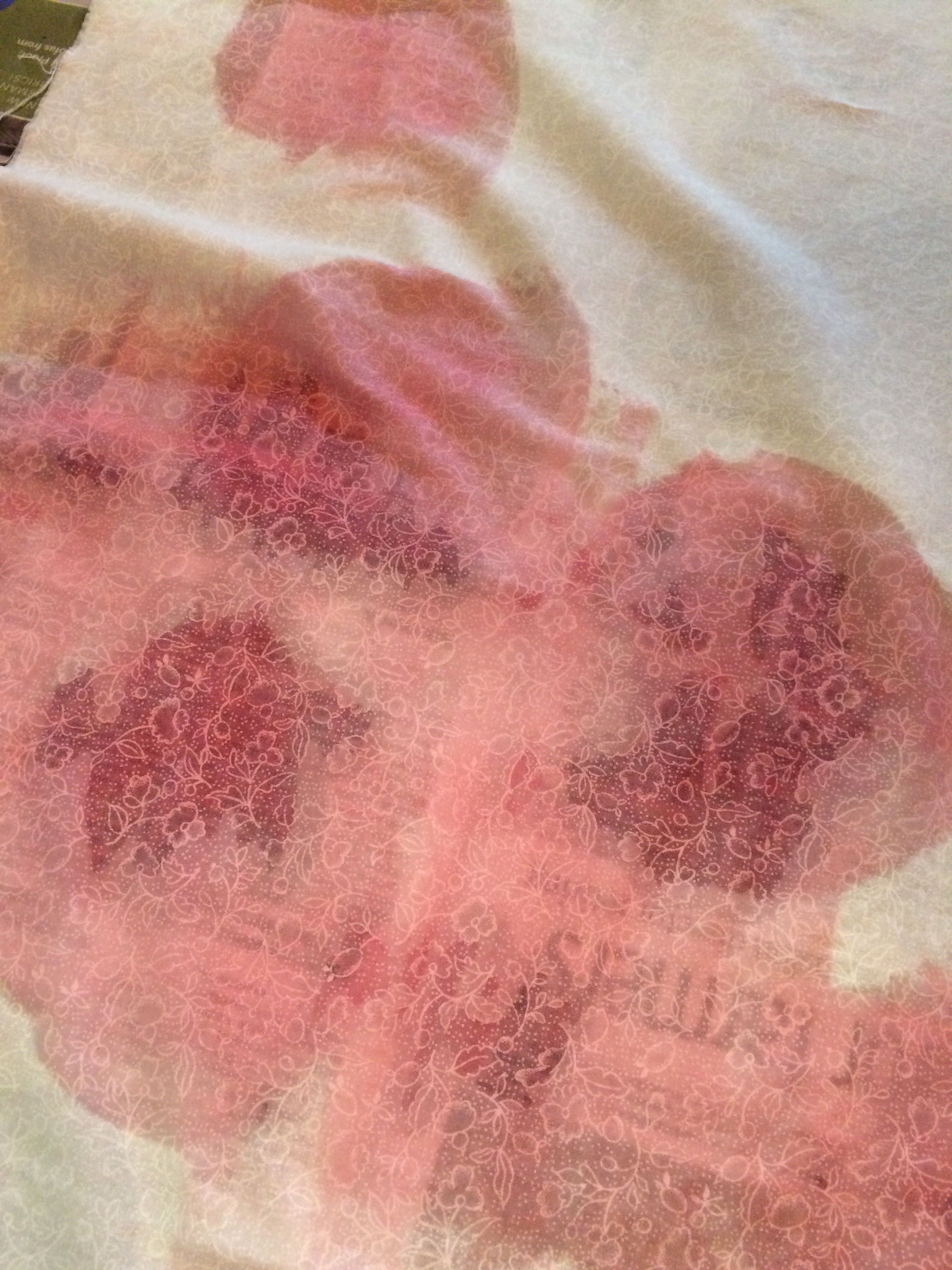 Ricë Freeman Zachery always gets fantastic results combining hot pinks and bright orange, so I popped a container of leftover Tangarine dye in the microwave. I loosened the lid and heated it on high until it started to bubble, about 4 minutes. I used a 1 inch trim brush and added alternating dabs of the dye.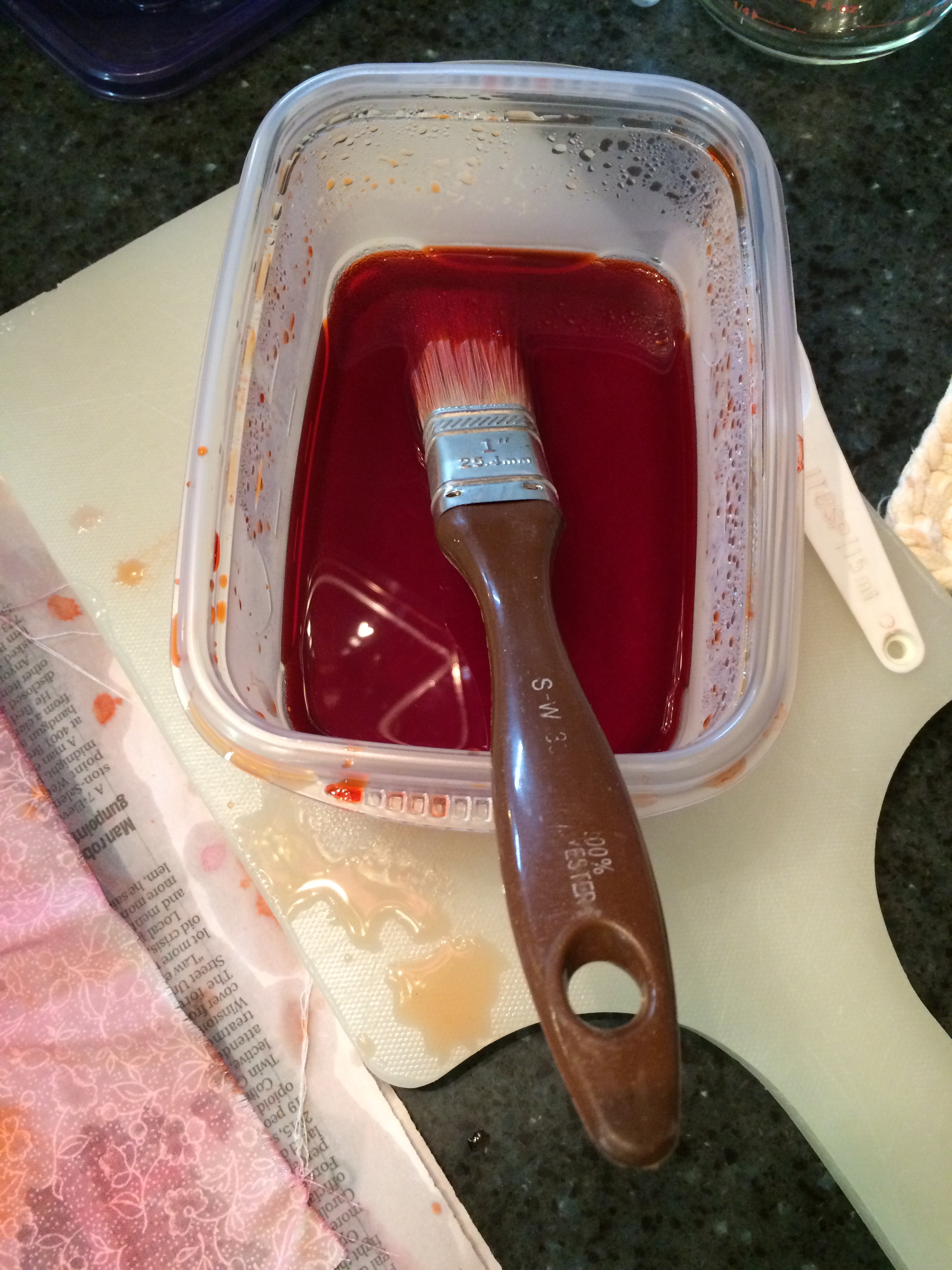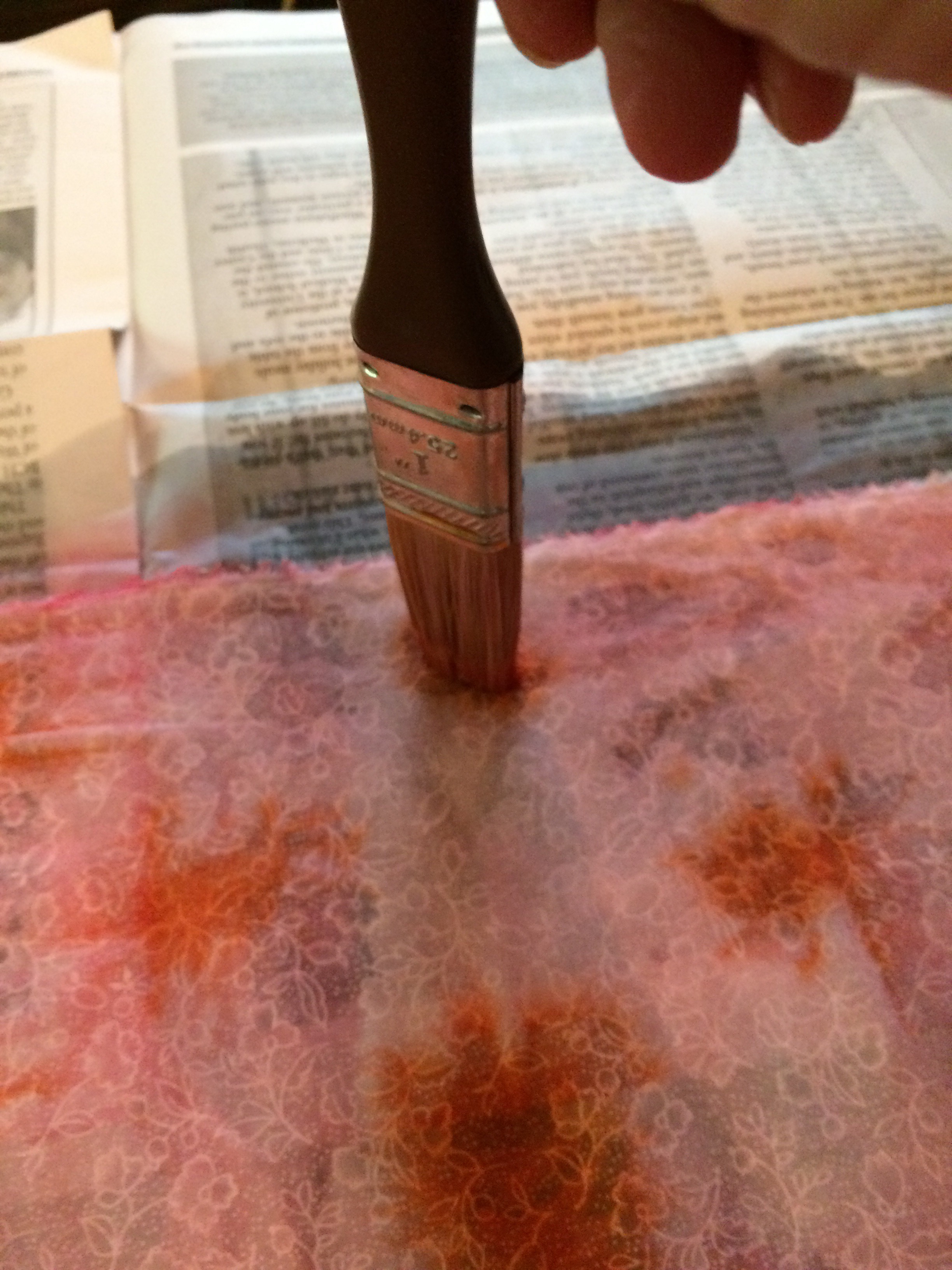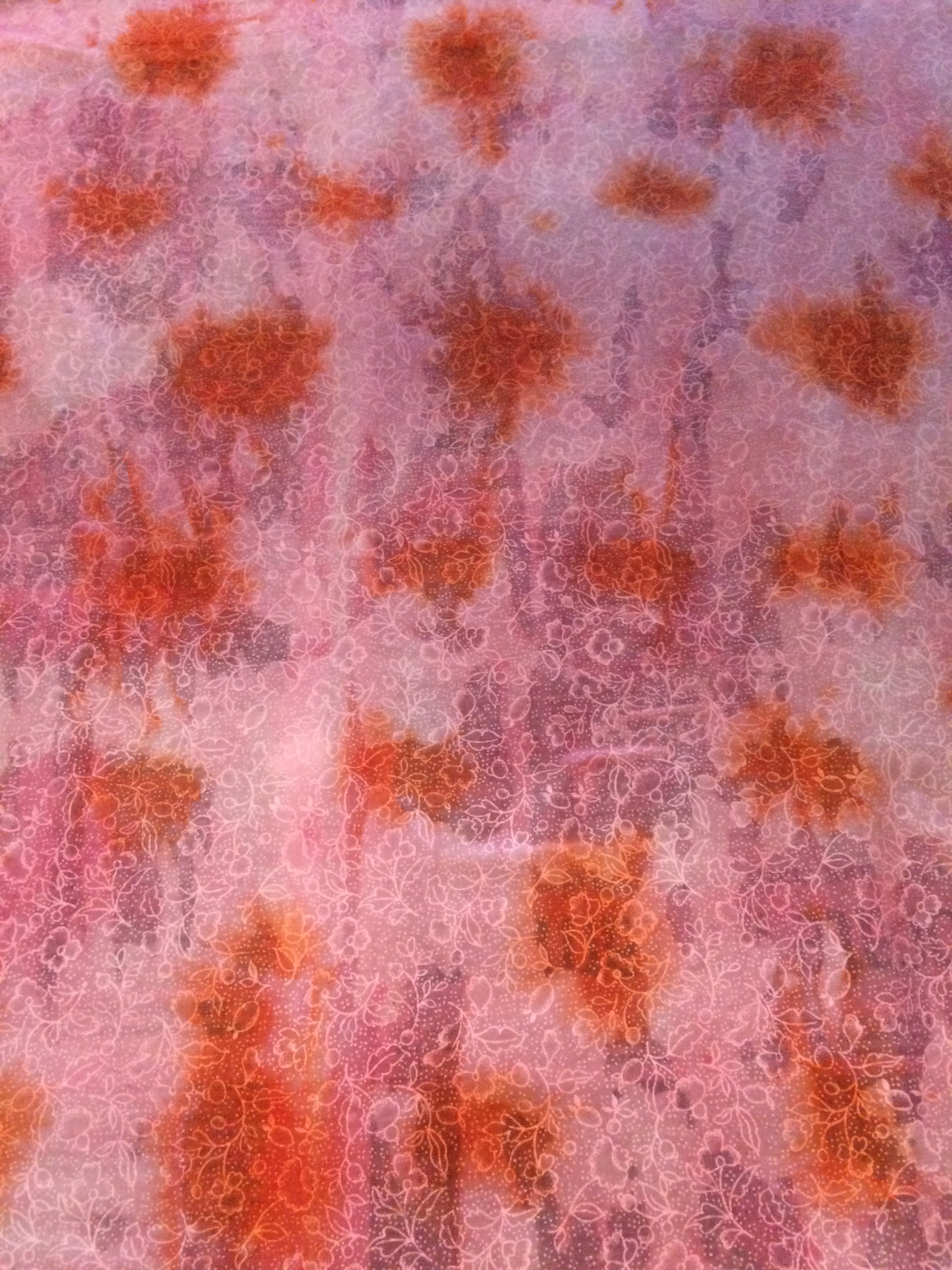 I had mixed some red-violet #532 dye using Judy Coates Perez's formula:
1 cup boiling water, 1 tsp Purple, 1/2 tsp Wine Rit liquid dye. I add 1/4 cup of vinegar to the dye bath.
Judy's formulas can be found at The RIT Studio.
I heated and added diagonal dabs of red-violet using a different kind of trim brush.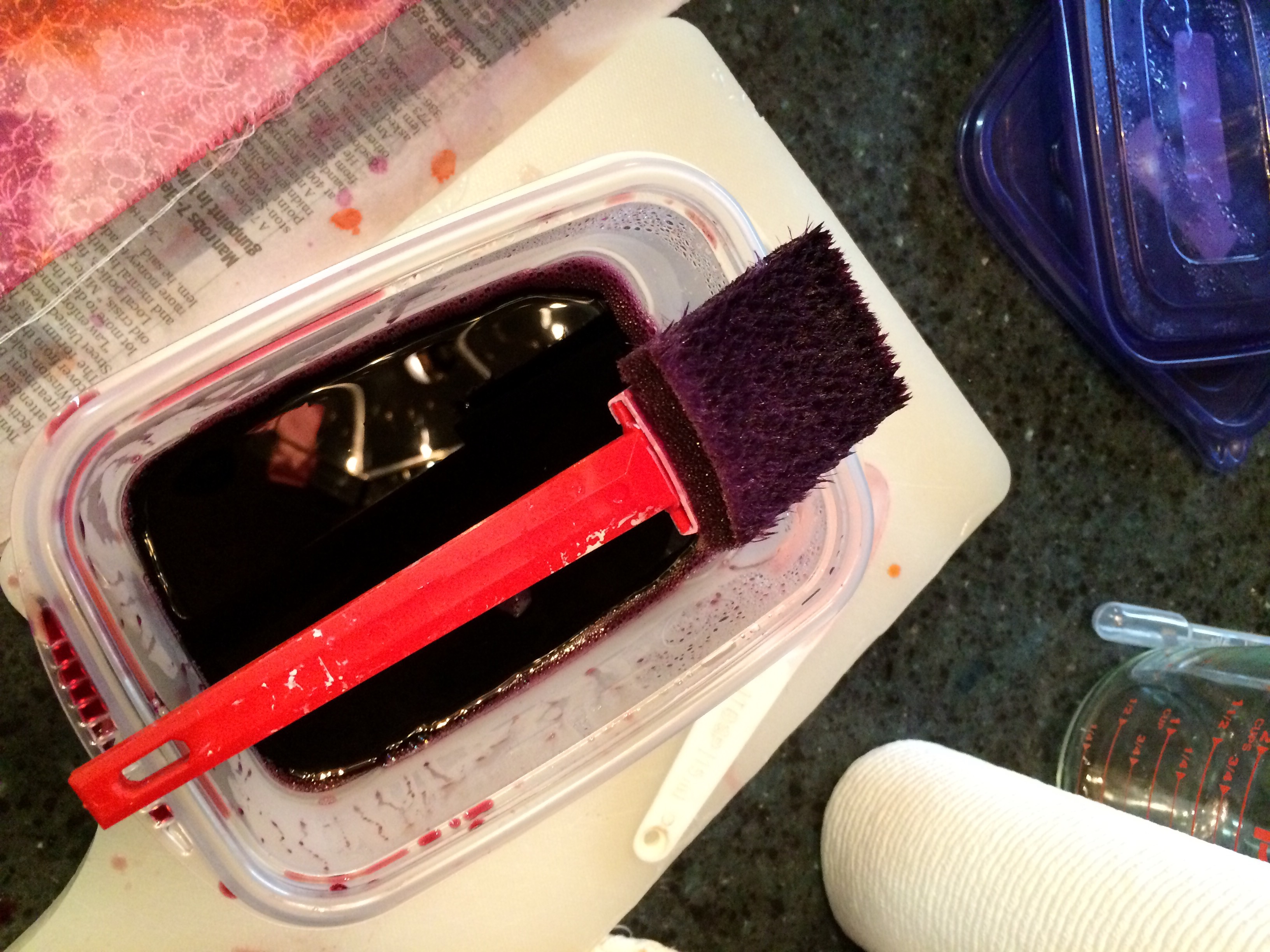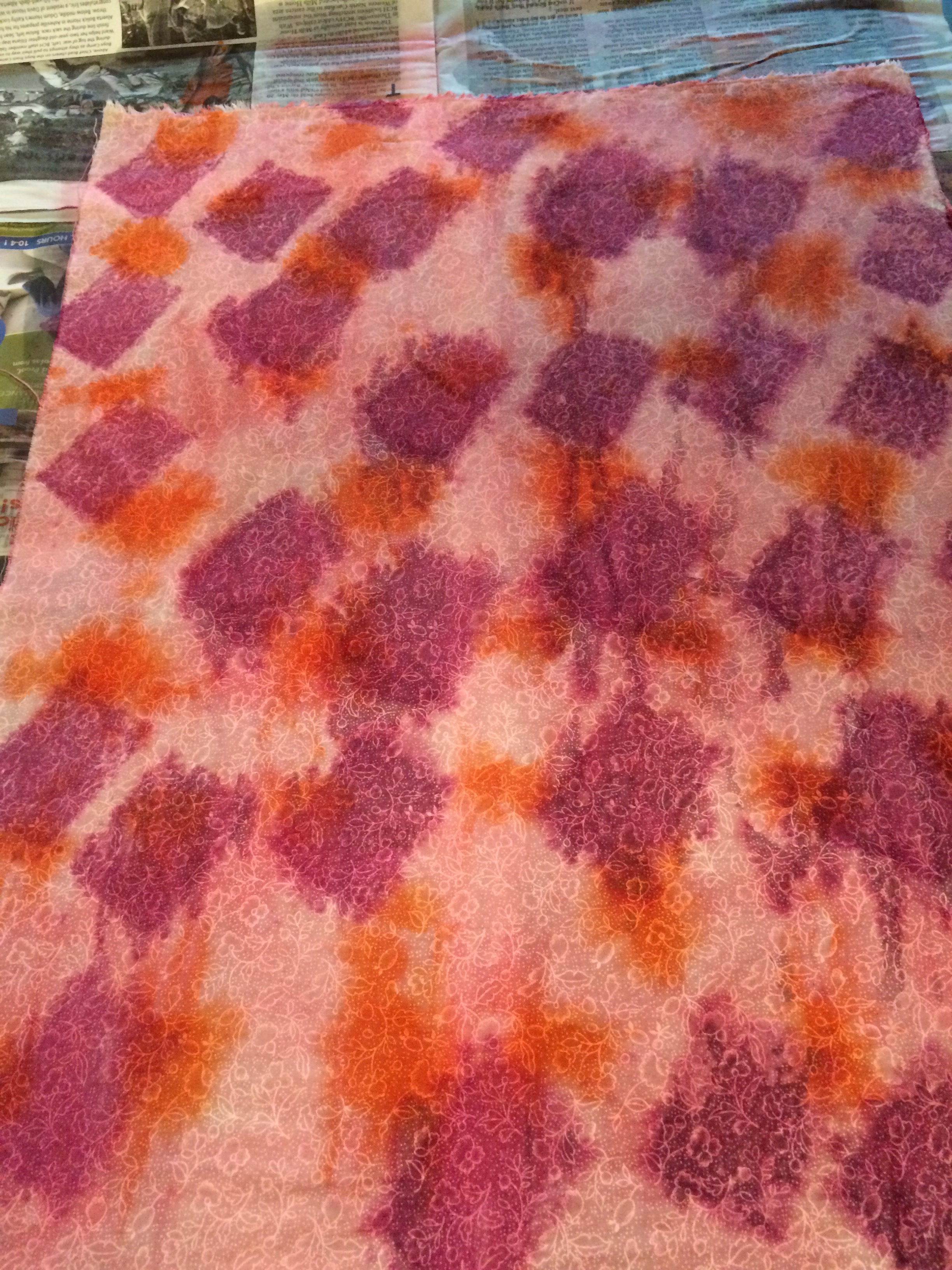 Next, I heated and and added Fuchsia to the remaining light spaces. This time, I used another 1 inch trim brush.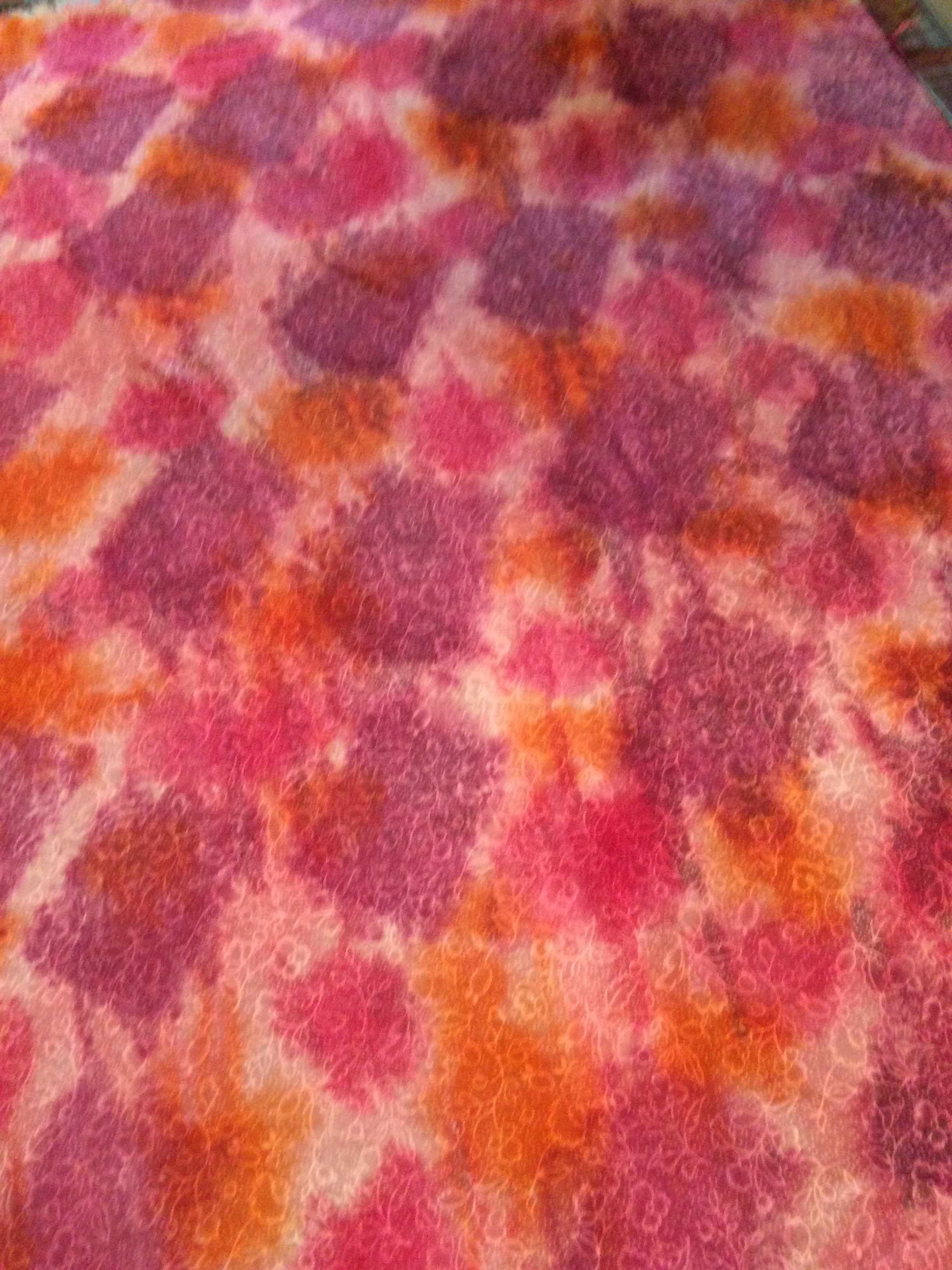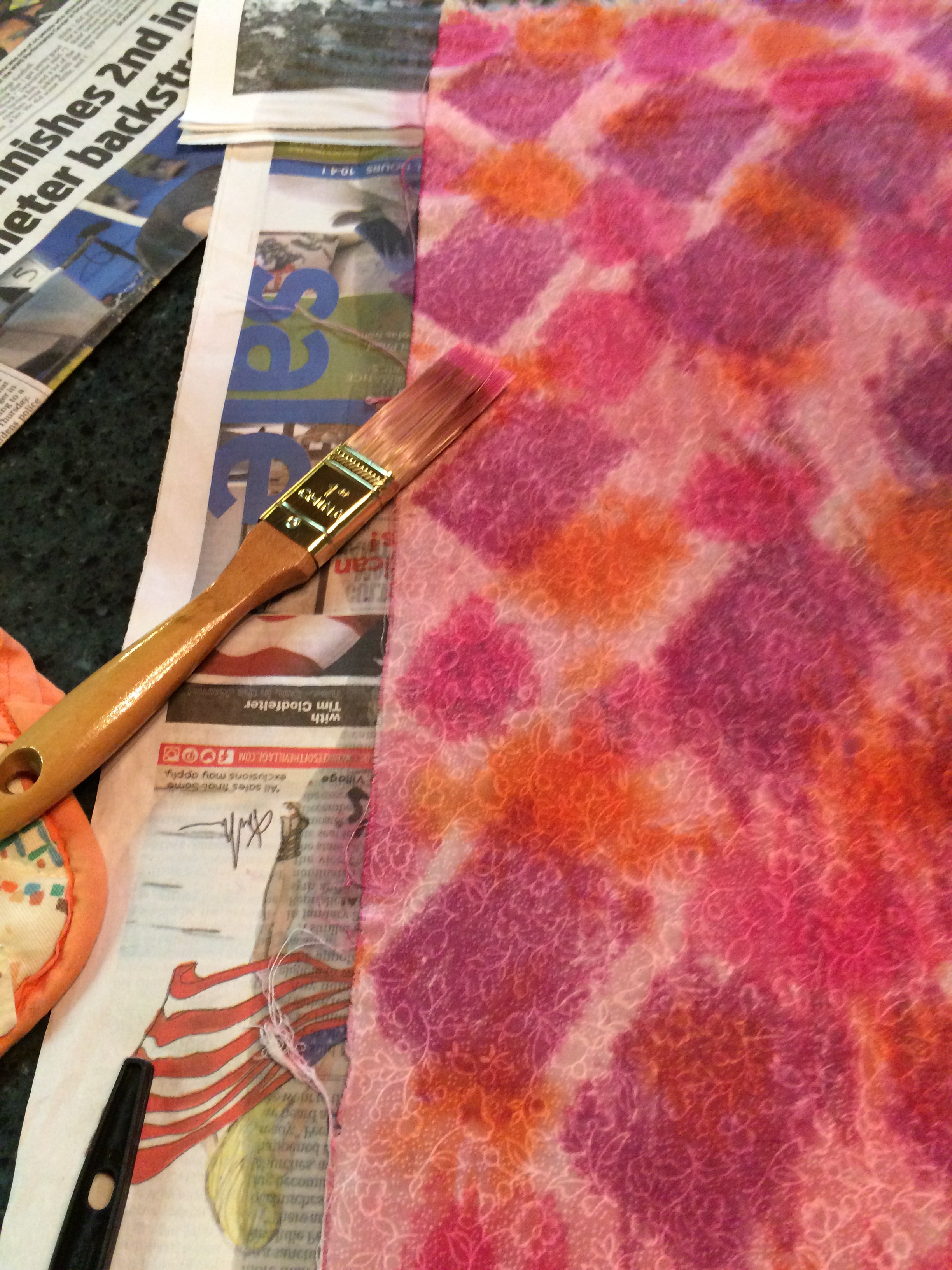 I gave it another all over coat of Petal Pink. The fabric was drenched in dye at this point and smelled like a pickle factory! I flipped it over to see how the back looked and realized it was the front!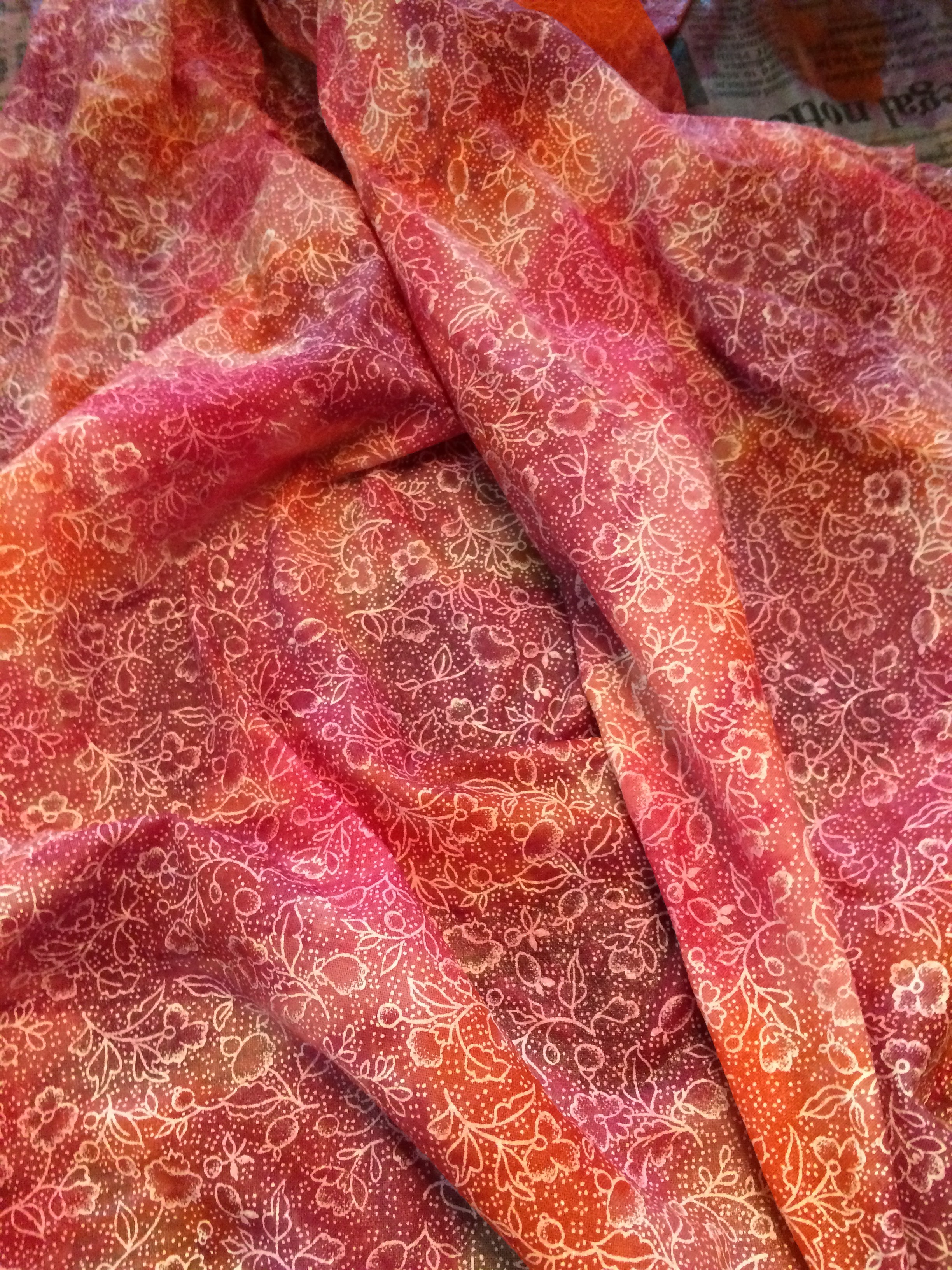 Afraid that the dye hadn't saturated the front of the fabric, I wadded it up in a ball, wrapped it in plastic wrap, and squished it around to ditribute the dye. I popped it in the microwave and gave it 5 minutes on high.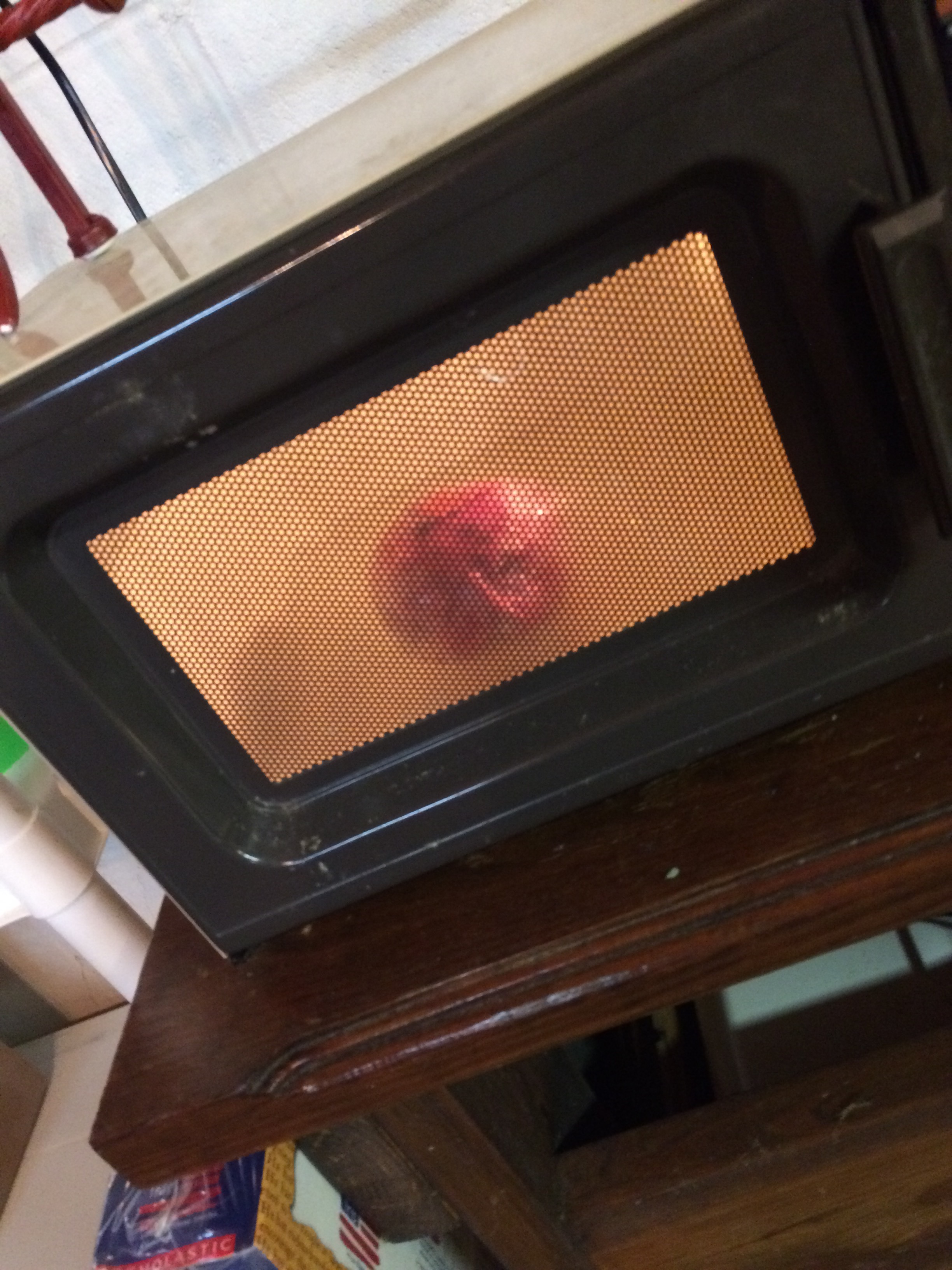 When the fabric was cool enough to handle, I carefully removed the plastic wrap and spread it out. This is it, and I'll have to say I'm pretty proud!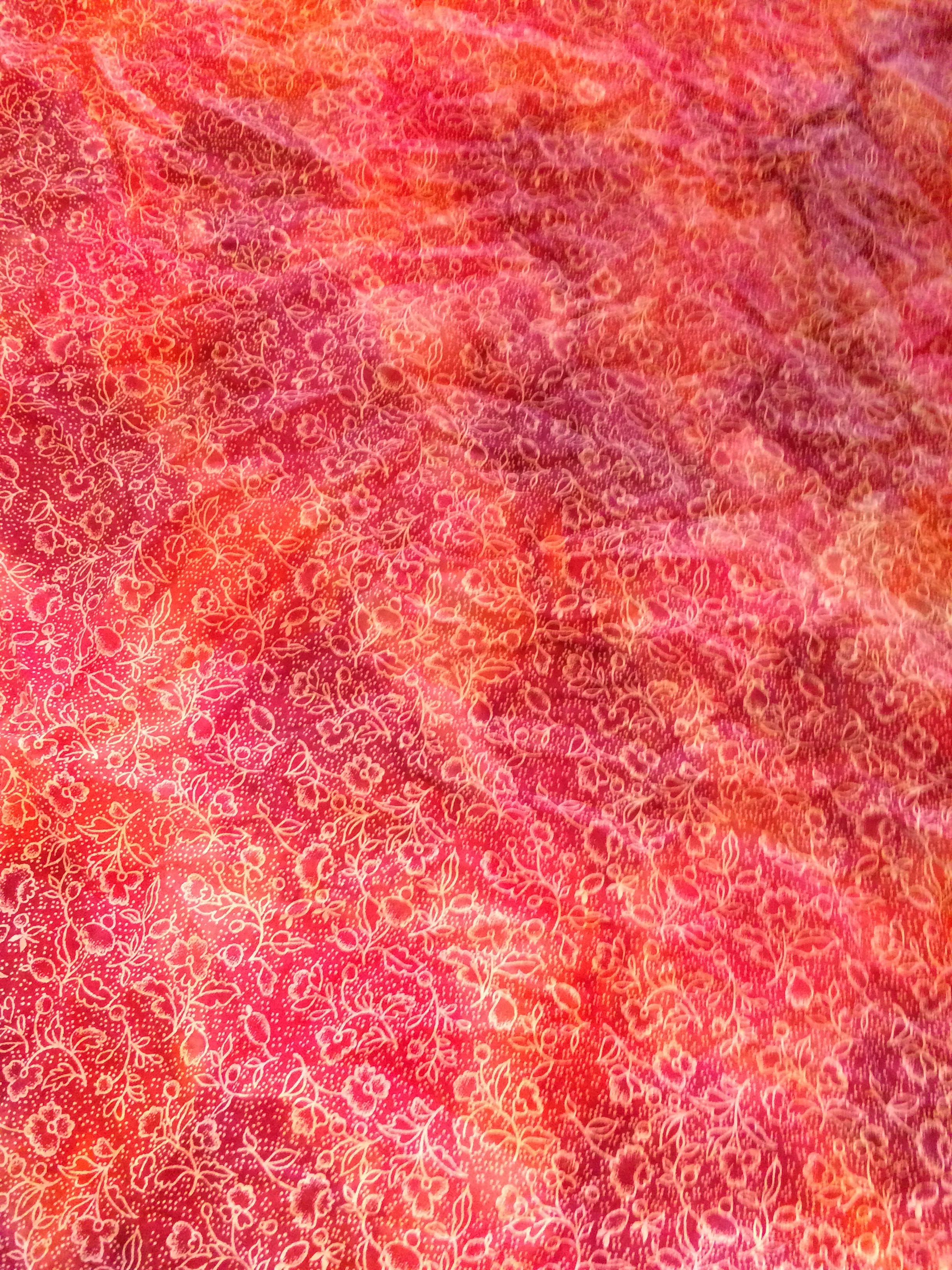 When it dries, I plan to iron it, rinse it, and iron it again to further heat set the dye. How I'll use it, I do not know, but I sure like looking at it! I am a happy crafter!