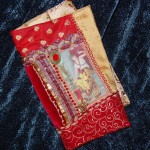 Finished at last! My sore throat doesn't want to let me sleep, so I might as well sit up and stitch!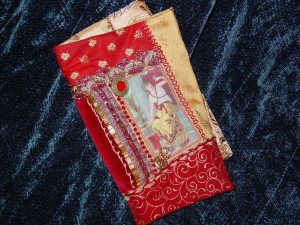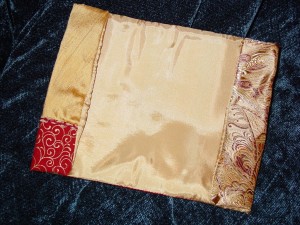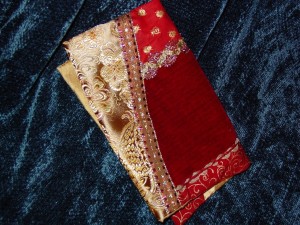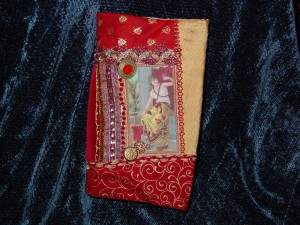 What I learned during this project:
1.) Dupioni takes a beating and pills under alot of hand work.
2.) I need something (like the Tiger Tape I bought) to keep my stitches even (though the perfectly spaced stitches I've been admiring online actually don't look "done by hand.")
3.) My beadwork is too tight, so the beads shift and become uneven. I also need to remember to stitch through them twice to reinforce them.
4.) Metallic printed quilting cotton looks good, but doesn't have a lot of body, so it wrinkles easily. I don't dare take a regular iron to it, maybe my Clover mini iron.
5.) This silkie was a good choice. The colors are fairly deep. I increased the saturation and chose "best" for the printing. (The girl is also holding a bird, and as crazy as it sounds, birds have come to me for help on several occasions, no joke.)
6.) Velvet was a good choice for the part covering the binding. It feels good in my hand while I'm reading.
7.) Take out basting stitches before stitching up the bottom opening.
8.) The pattern I drafted fit!