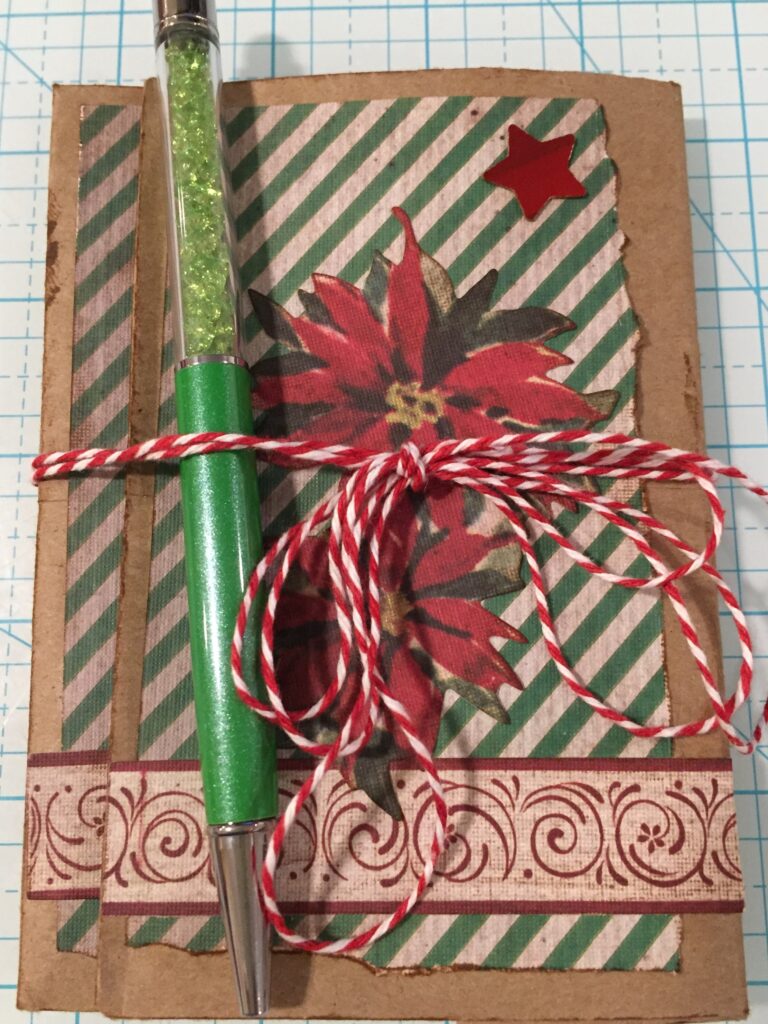 I have recently formed an addiction to junk journaling videos. I am especially intrigued by those that show journals made from brown paper bags.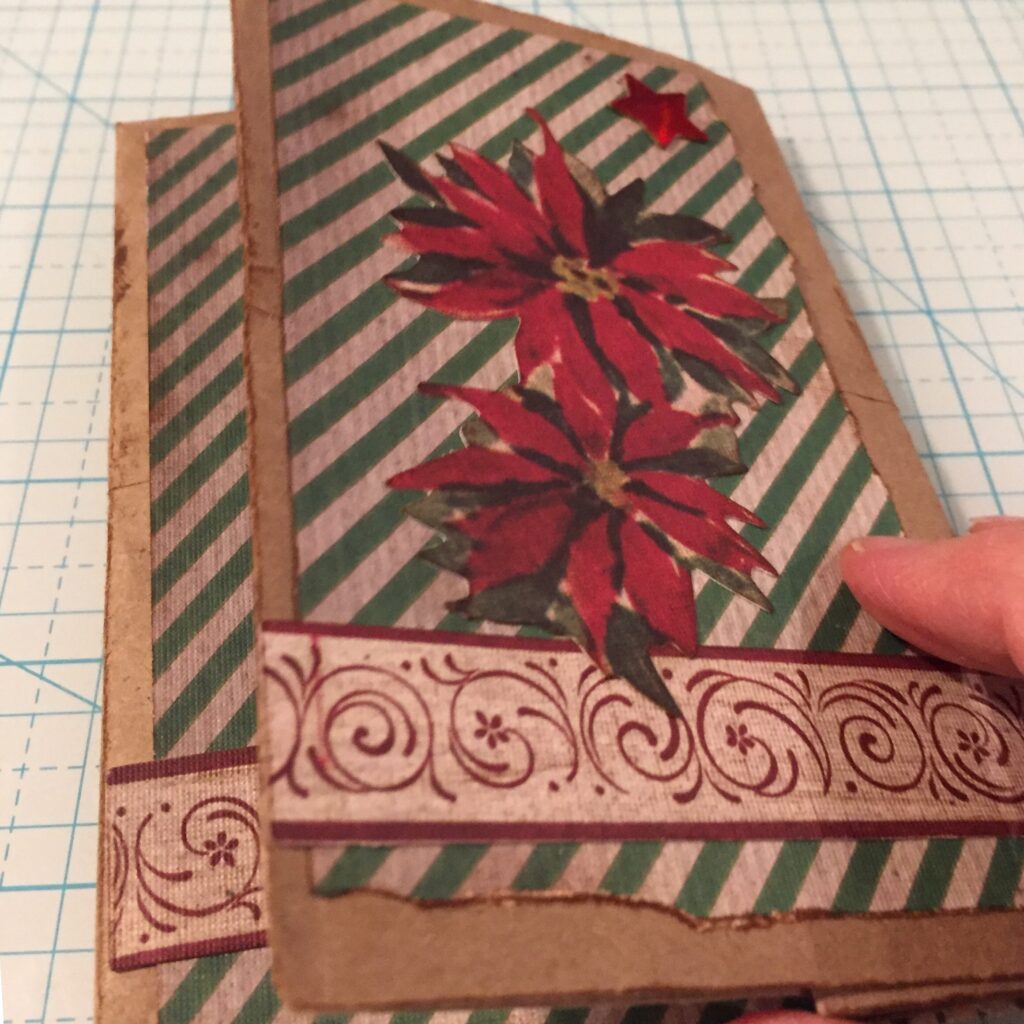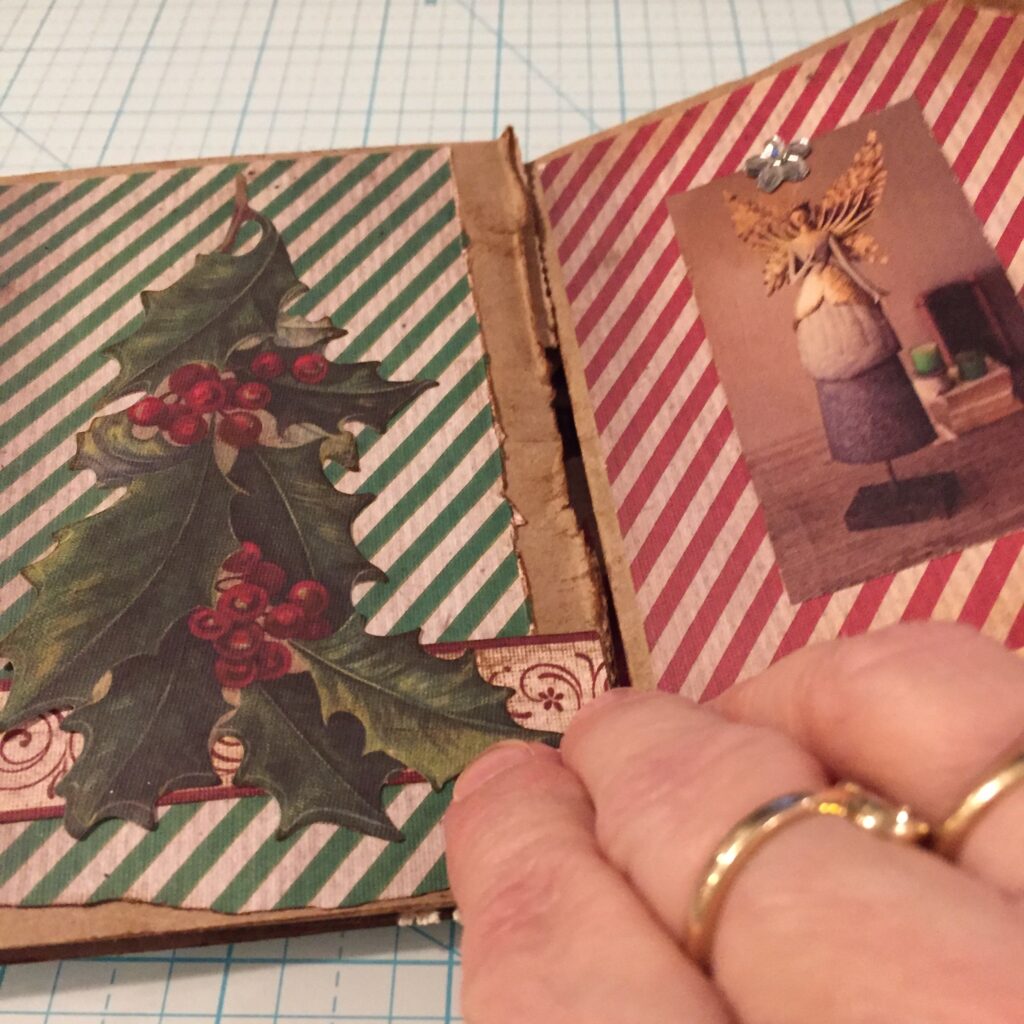 I got the idea that a journal made from a standard lunch size paper bag might make a good shopping list/wallet.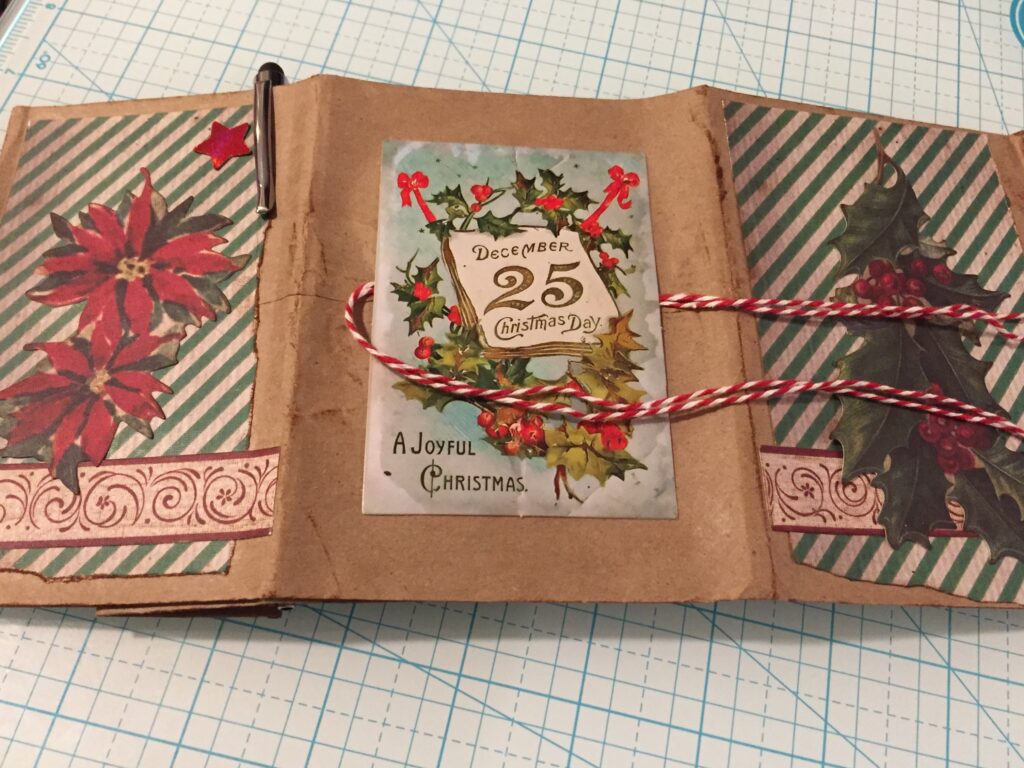 The inside needed a note pad, and I added a ruled 3×3" sticky that I "grunged" with Tim Holtz distress inks.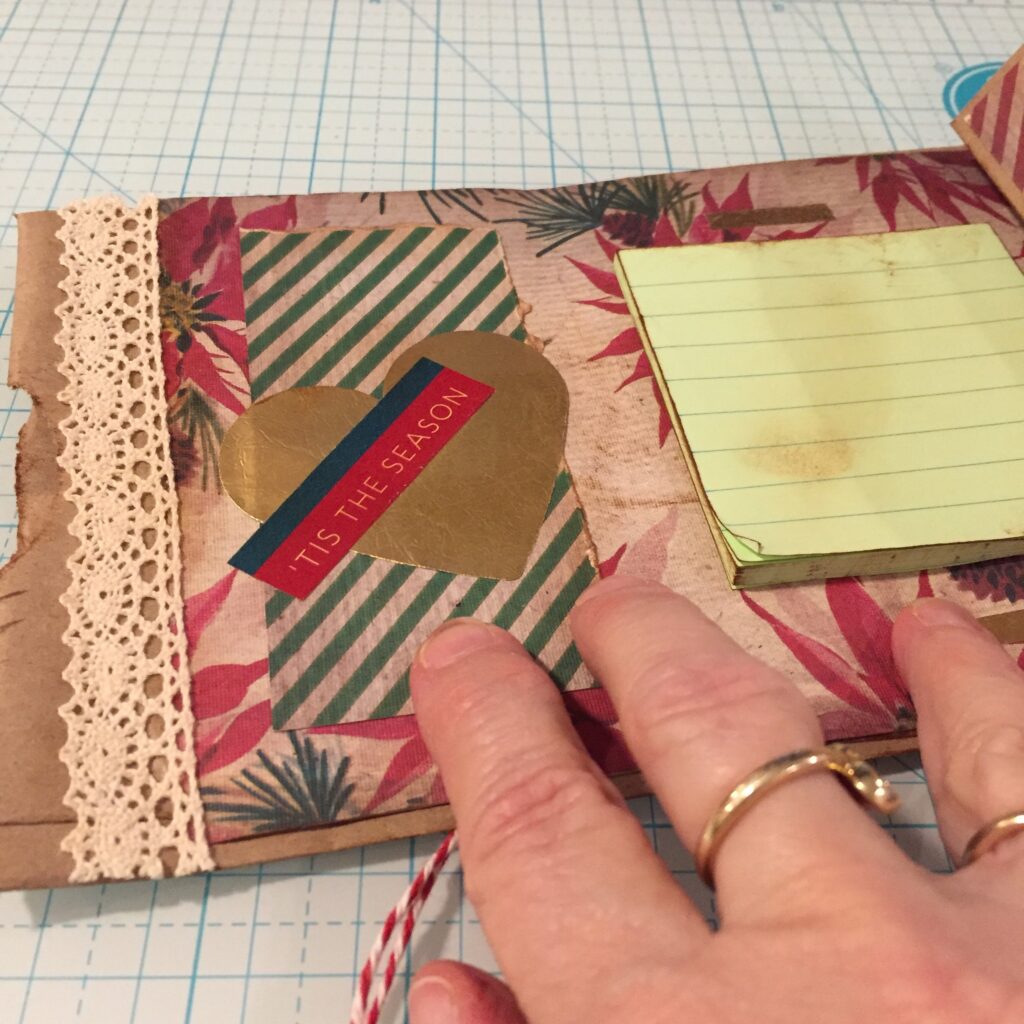 In fact, most of the embellishments are from Tim Holtz. As for the others, the gold heart is from wrapping paper, the saying is from a magazine, the angel from a catalog, her star is a sticker, the red star is punched from a toothpaste box!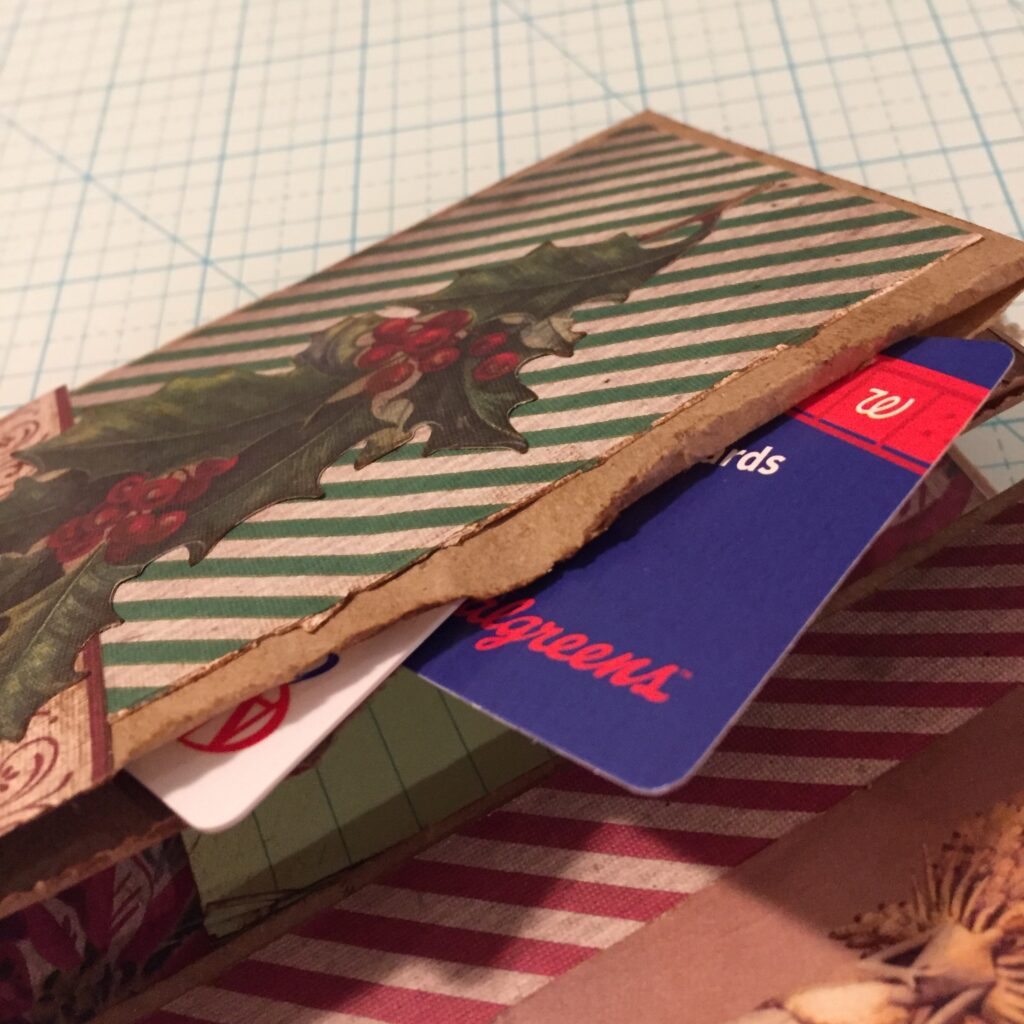 I left the bag open, and the top makes a pocket for credit cards, coupons and/or cash.
I trimmed it with Dollar Tree lace.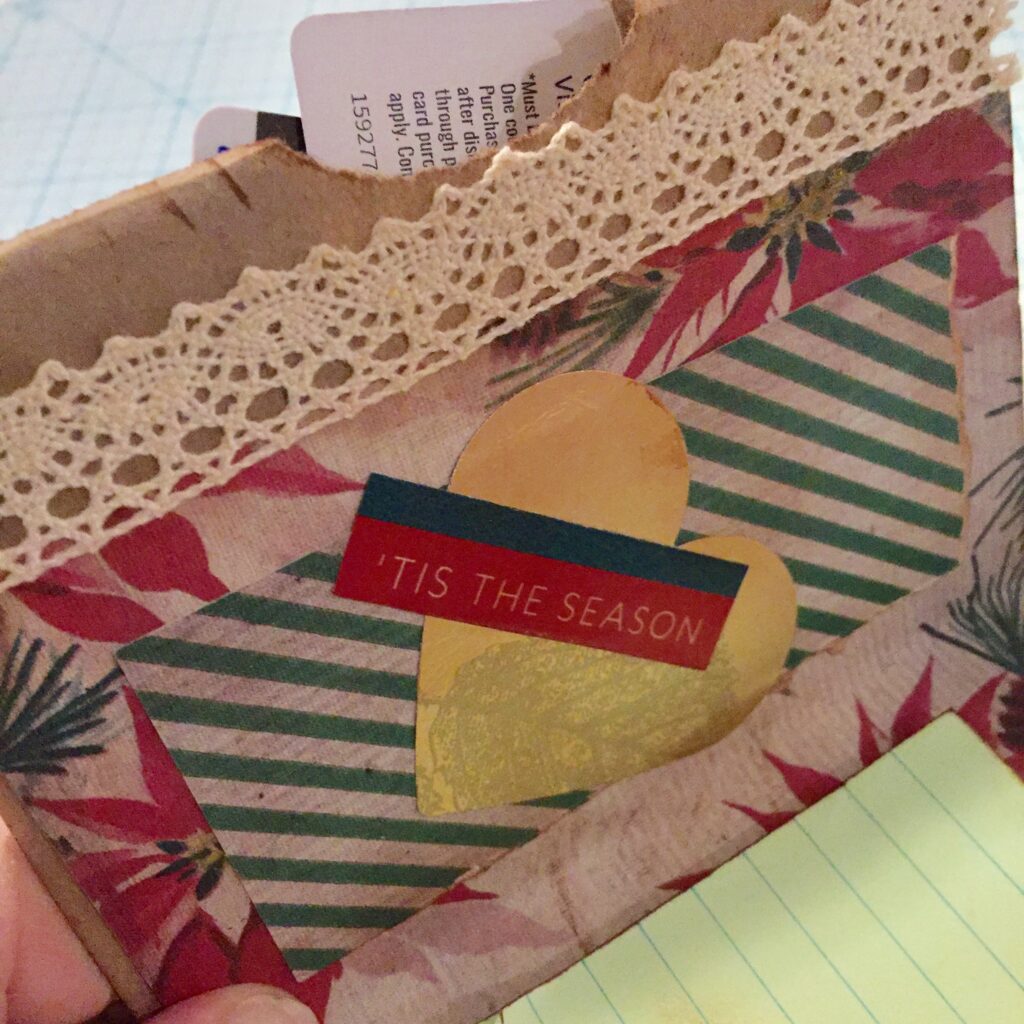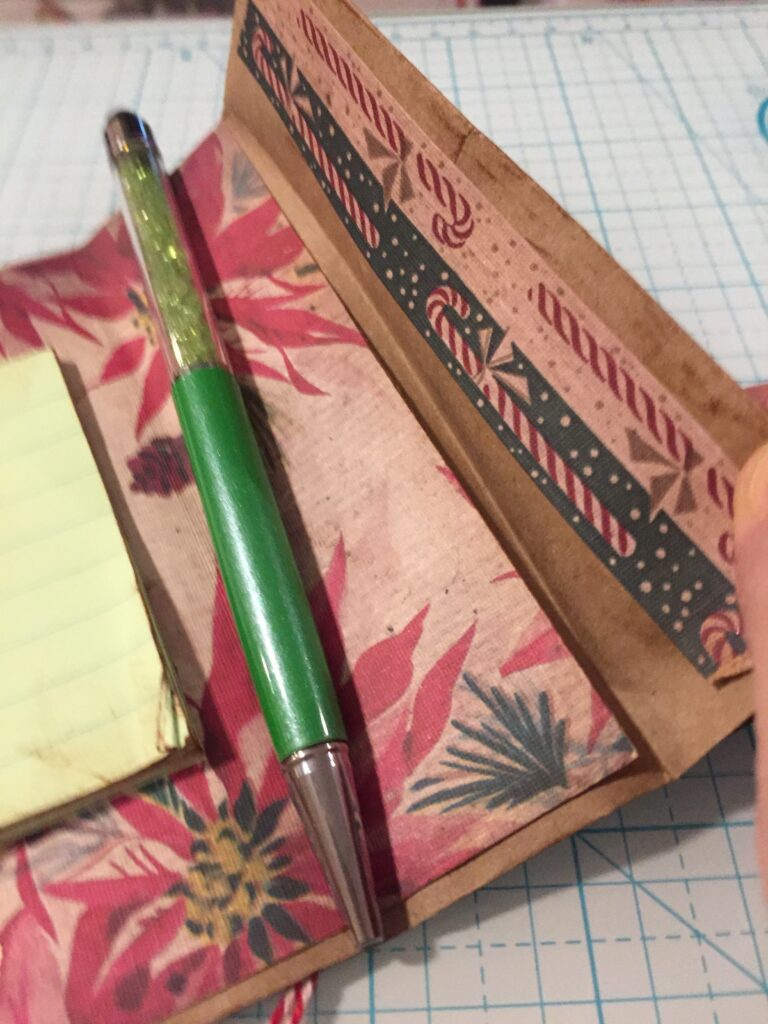 A pen was supposed to tuck in here, but it kept "the wallet" from closing neatly.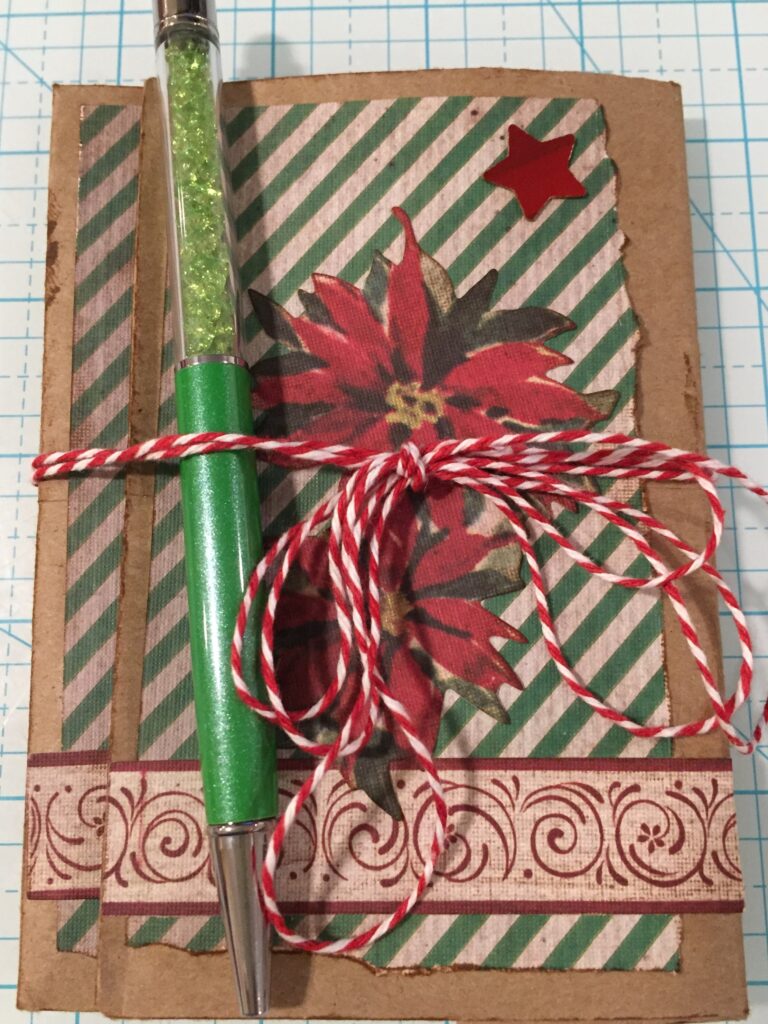 So, I tucked the pen, from Amazon, under the tie on the front. The baker's twine is from Dollar Tree. The pen clip helps hold the wallet shut. Ta Da!