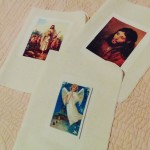 I fused three silkies onto Bible cover foundations. The Wonder Under worked great. It was the heavy adhesive kind.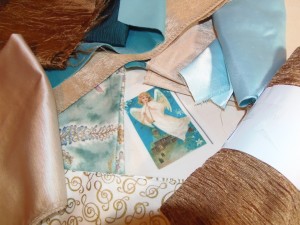 Then, I auditioned fabrics to go with the angel. She was the easiest.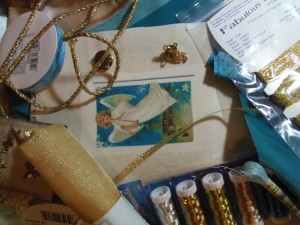 Next, I scrounged through my stash of embellishments for baubles, trims and threads. I packed the angel and her accoutrements in a tote bag that is now my "project bag" for her. I think I'll work on her first because she looks like the daughter of a friend of mine. Maybe, I can gift her!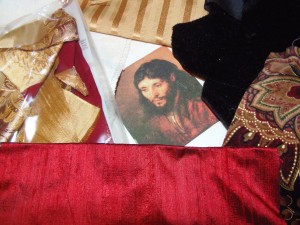 The fabrics to surround Rembrandt's "Head of Christ" were next. I think they are most beautiful.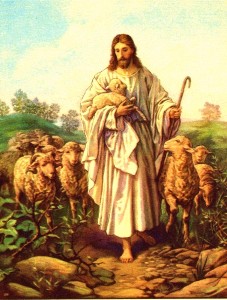 I had thought "The Good Shepherd" protrait of Jesus would be the easiest to choose coordinating colors for, but it was the toughest. Since I'm way too sick to go to church in the morning, I'll save that to do then, as an act of worship.