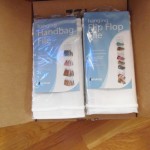 my love has come along." Well, one of them. I do love organizing products:
That handbag file will store my Miche Bag covers. Miche sells an organizer, but they cost about three times what this one did. The flip flop file is for my growing crazy quilt stash. They are both from Amazon.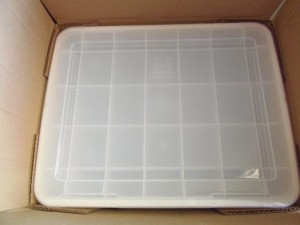 I ordered the watertight storage boxes straight from the manufacturer,
IRIS-a USA company
!
They were having a sale, and even with shipping, I could get them several dollars cheaper than I could order them elsewhere online or pick them up at the Container Store. I bought a set of six. They'll go in the sewing room  closet and store fabric yardage and kits.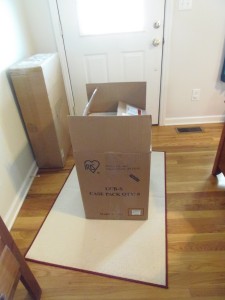 And here's a tip: If you need to move a very heavy box on hardwood floors, flip a throw rug upside down. Walk the box onto the rug and slide it wherever it needs to go!