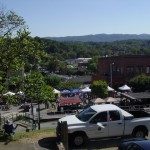 and the weather was spectacular! I took these photos from the hilltop upon which the N. Wilkesboro Post Office sits: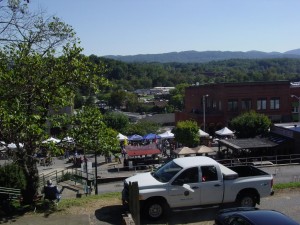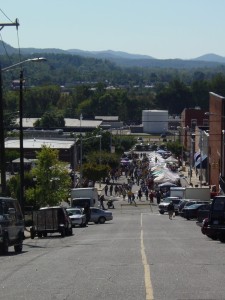 The Brushy Mtn. Apple Festival is held annually the first Saturday in October in downtown N. Wilkesboro, NC. Yesterday was the 33rd Festival. I've not missed a one even when relatives got married (I went before or after, with my hair sprayed as hard as a brown football helmet! ) Here's a link: http://www.applefestival.net/
There're craft vendors, entertainment (bluegrass lovers rejoice,) and lots and lots of food! While I do love a good fried apple pie, the best thing I ate yesterday was a funnel cake smothered in cream cheese frosting and topped with strawberries!