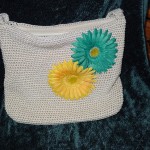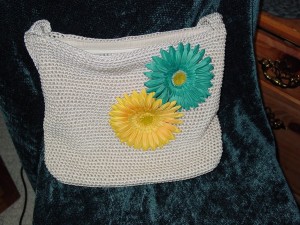 I didn't like the alligator clips that came on some of the flowers from Michaels, (pictured at 3:00, below,) they stuck out from the surface of the bag, snagged on things, and you could see them from the side. They were easy enough to pop off, though. I repaced them with "Gimme Gators" from
Create for Less
. I removed the calyx, and snipped off part of the stem, leaving enough to hold the petals together: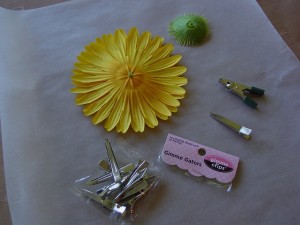 I used Loctite gel super glue because it would bond to metal and fabric. It would also sit "atop" the petals instead of being absorbed by them.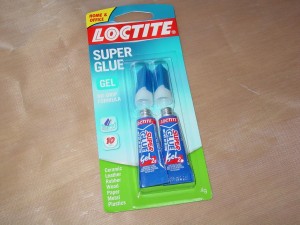 I made sure there was glue next to the stem piece and on the gator clip. I thought that would insure that the petals stayed together. I found out later that I was wrong, and now I put a couple of dabs of glue between each layer of petals, as well.