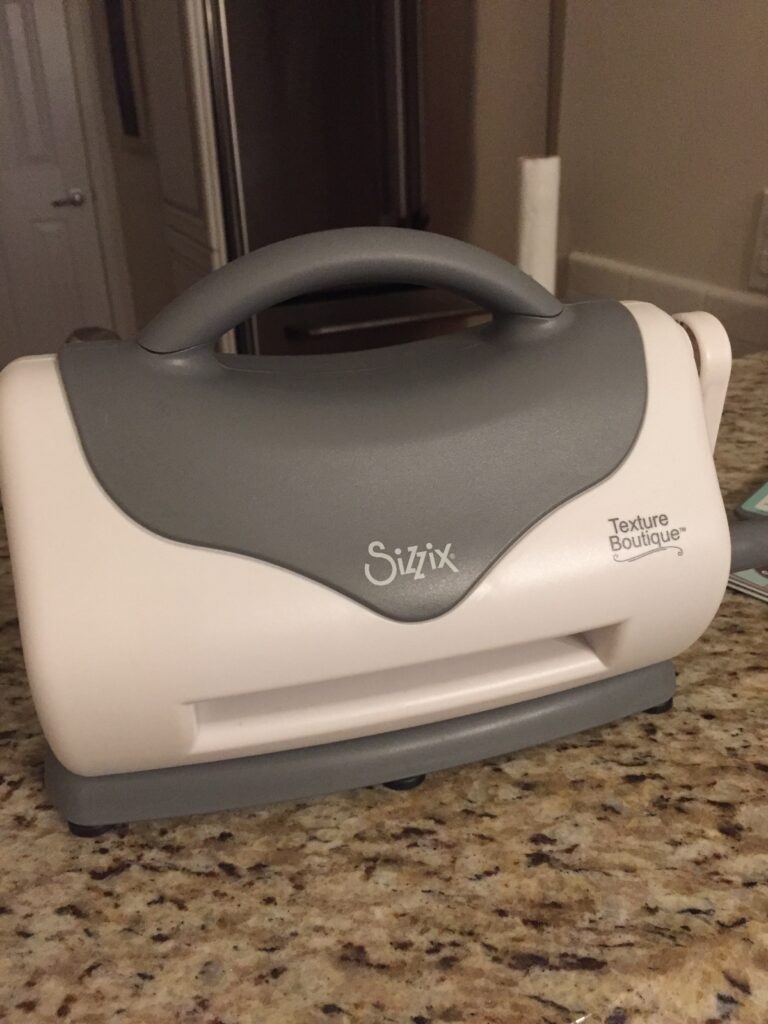 My little Sizzix embossing machine arrived today! All it does is emboss, it does not die cut. I have a cutting machine I am terrified of using (and somehow ruining.)
I jumped right in and put the thing together, and grabbed some of my embossing folders (bought to use as texture plates in polymer clay.) I used dampened ivory card stock.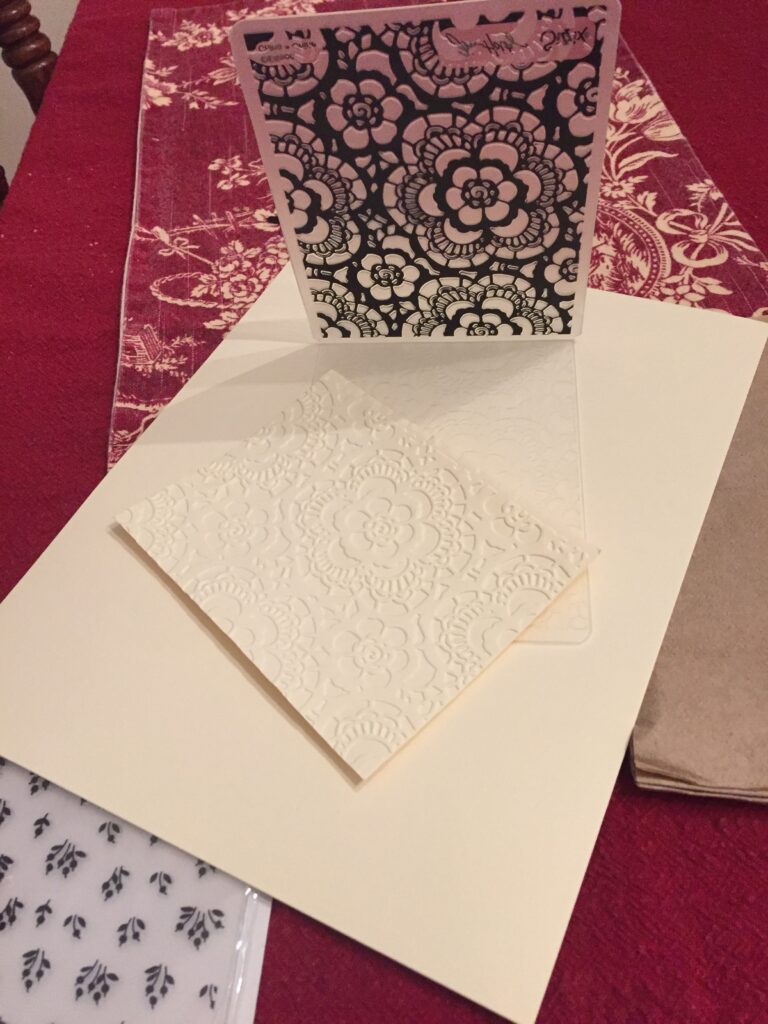 The first one was magic!
The second was tougher. The 3D folders are thicker and don't require all the shims (plates) that come with the machine.
I thought I had ruined the machine with just the second one. Then, I figured it out and tried a couple more. Success!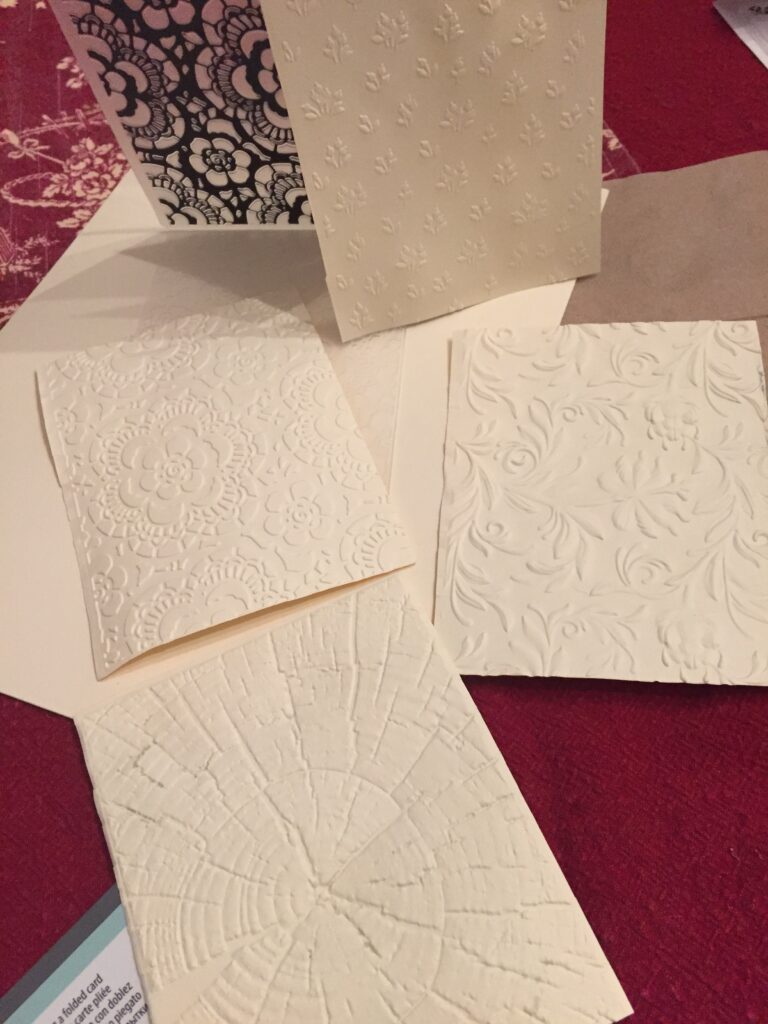 I am looking forward to rubbing these with mica powders, or dry brushing with some paint!