This is a terrible time in the history of the world. We are currently in the middle of a pandemic due to the world-wide spread of the Corona virus, also known as Covid-19.
In NC, we are under orders to stay at home. The exceptions are essential workers and essential services. These folks are daily puting their lives at risk because Covid-19 is a killer.
Prior to this outbreak, I felt like I had found something I really liked to make, embossed and stamped polymer clay heart pendants. I made a bunch. These are examples: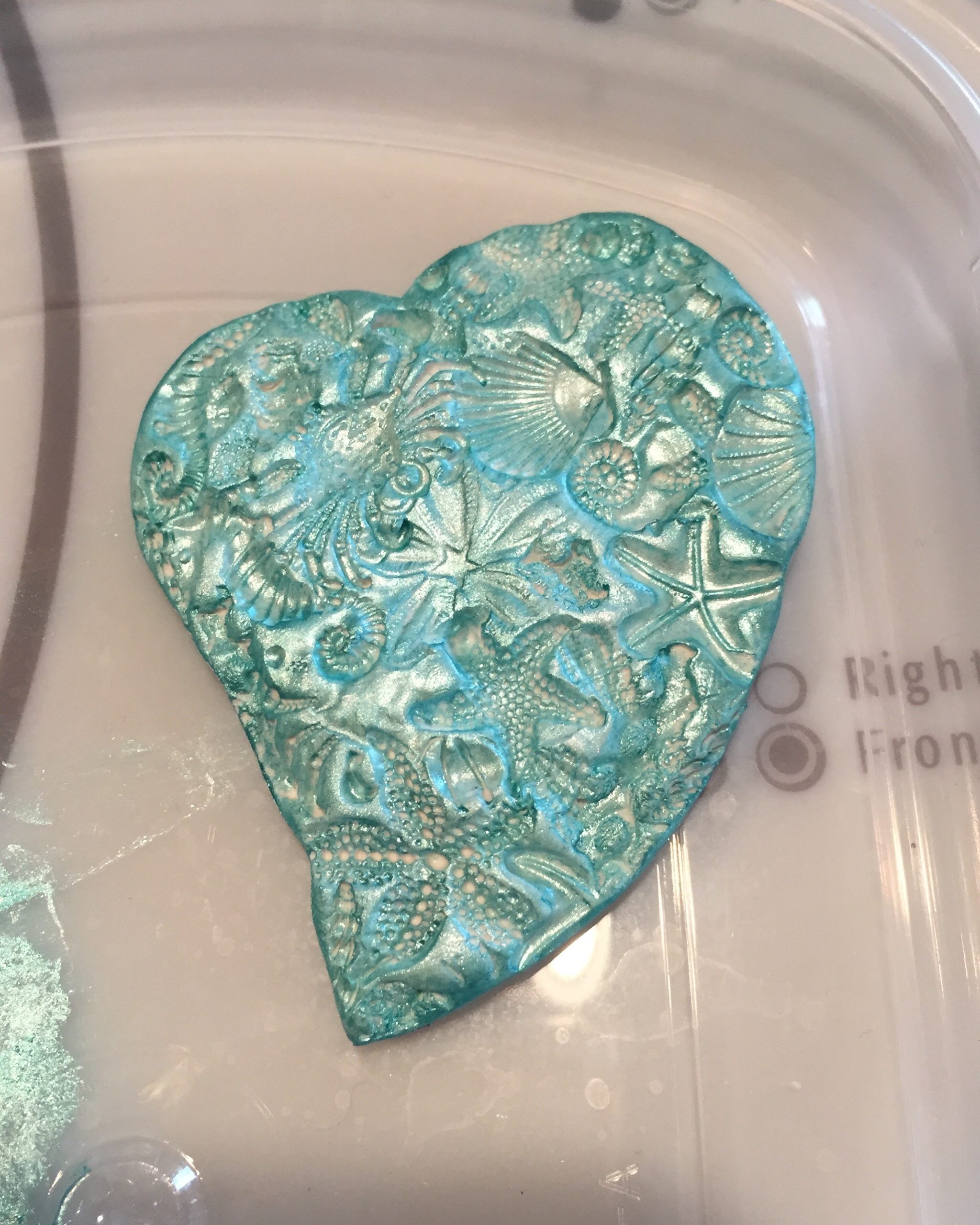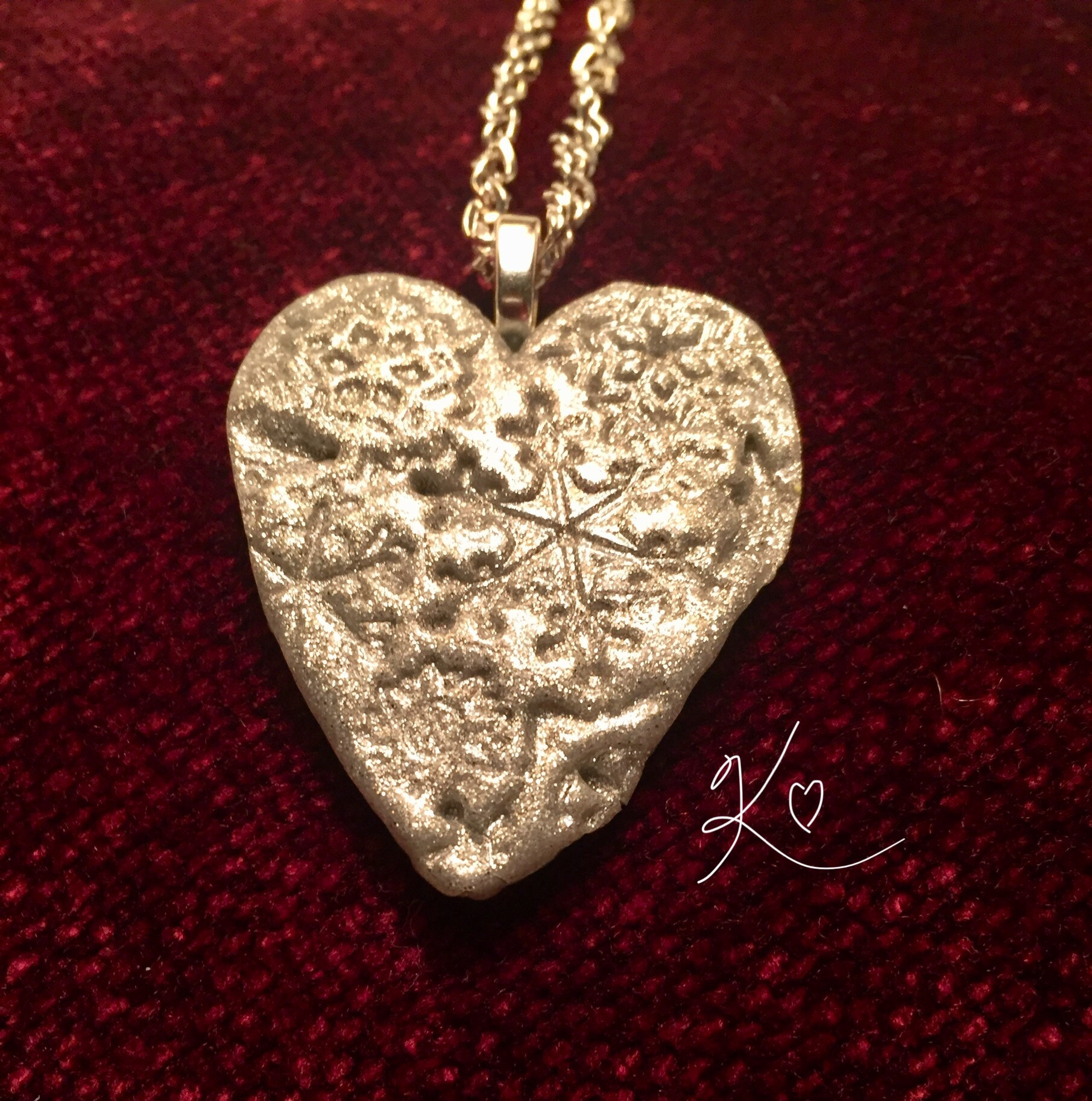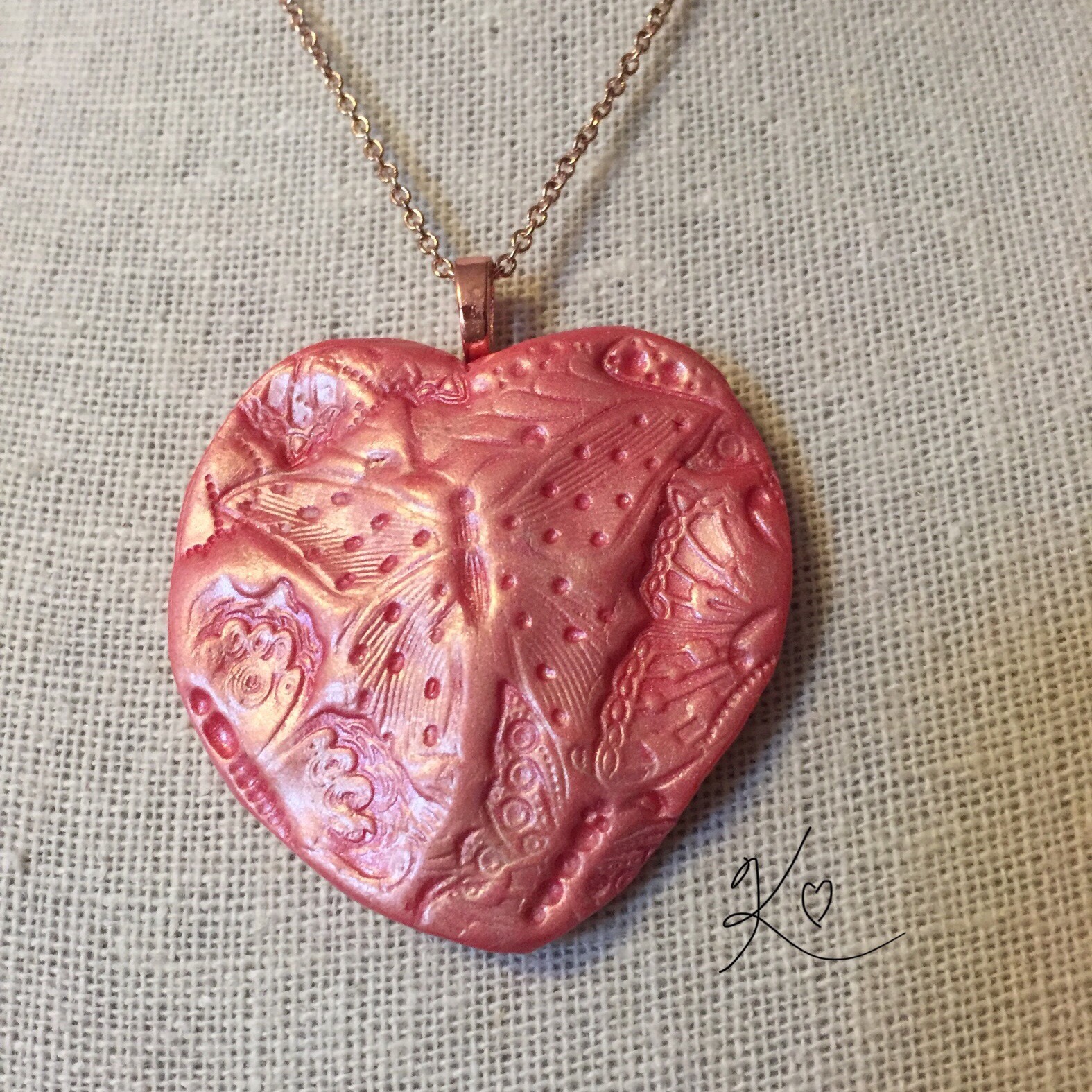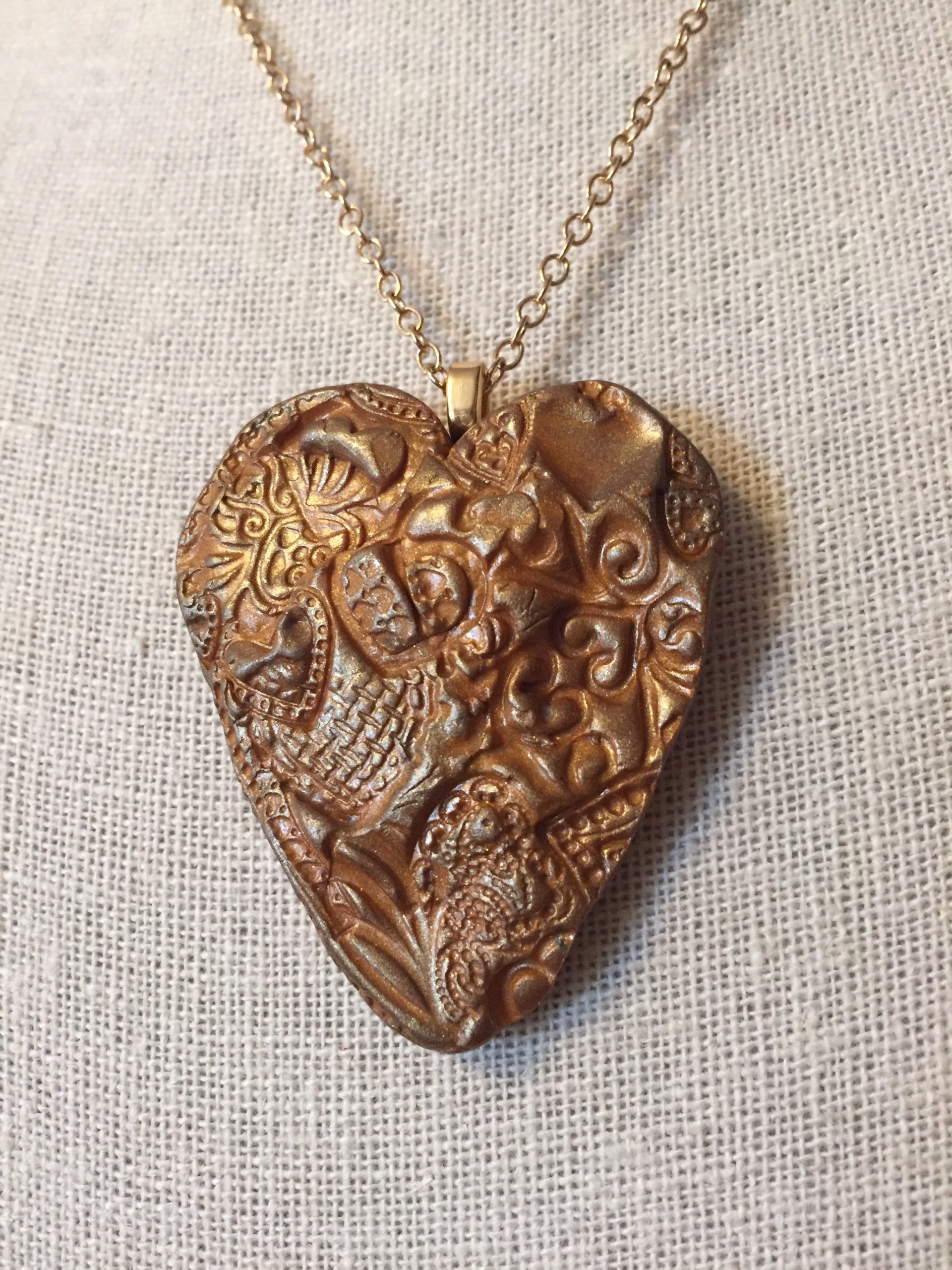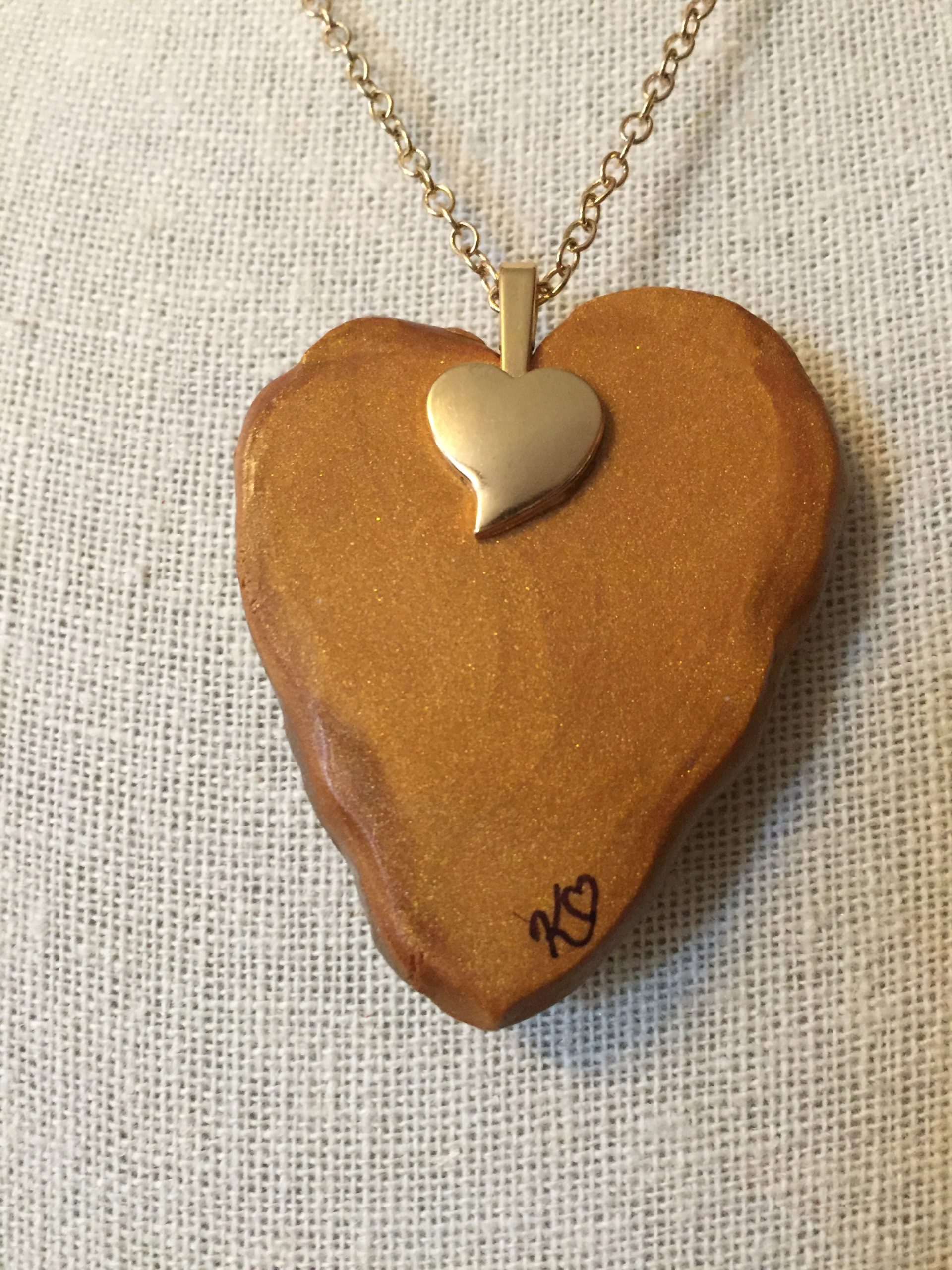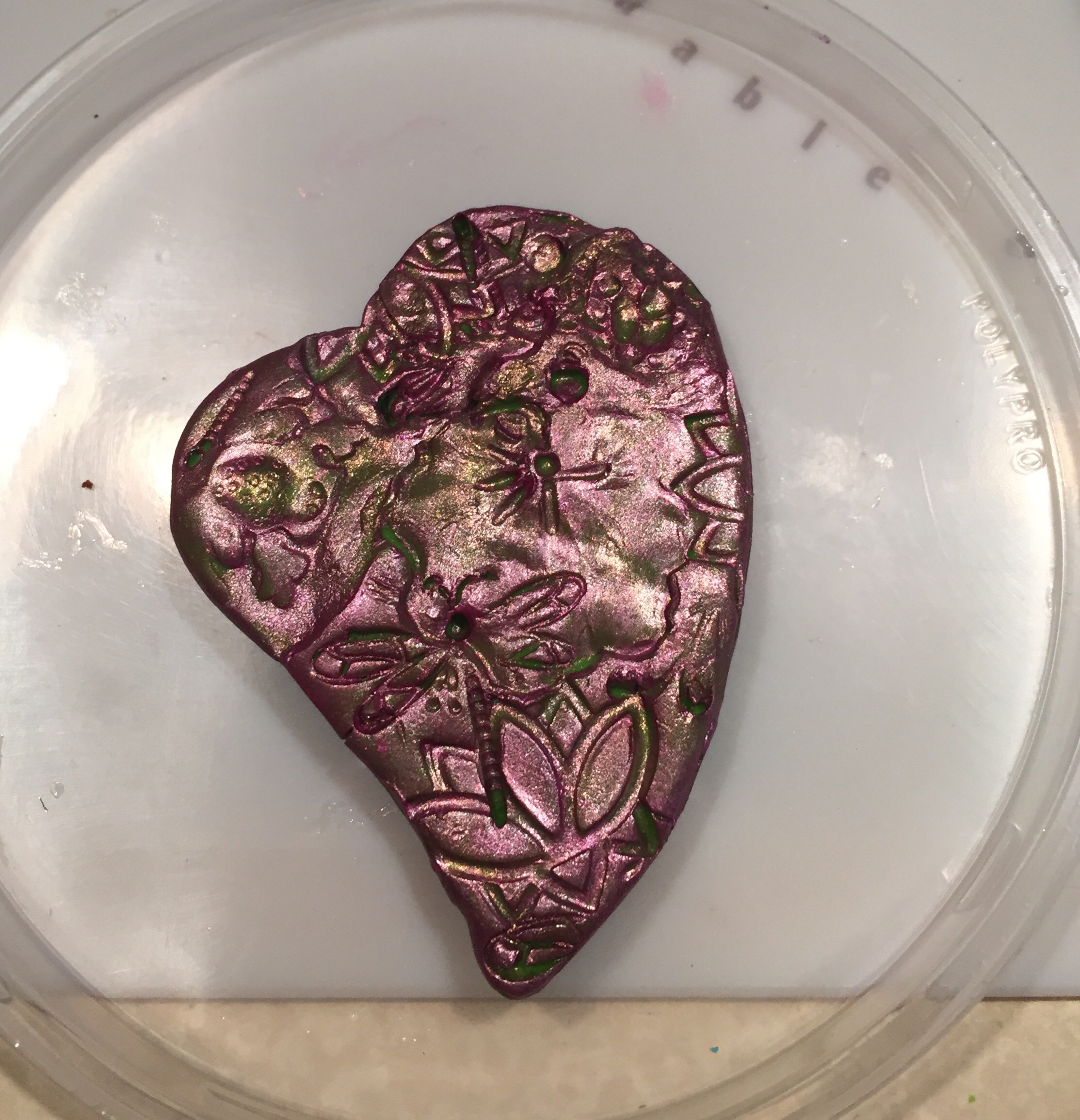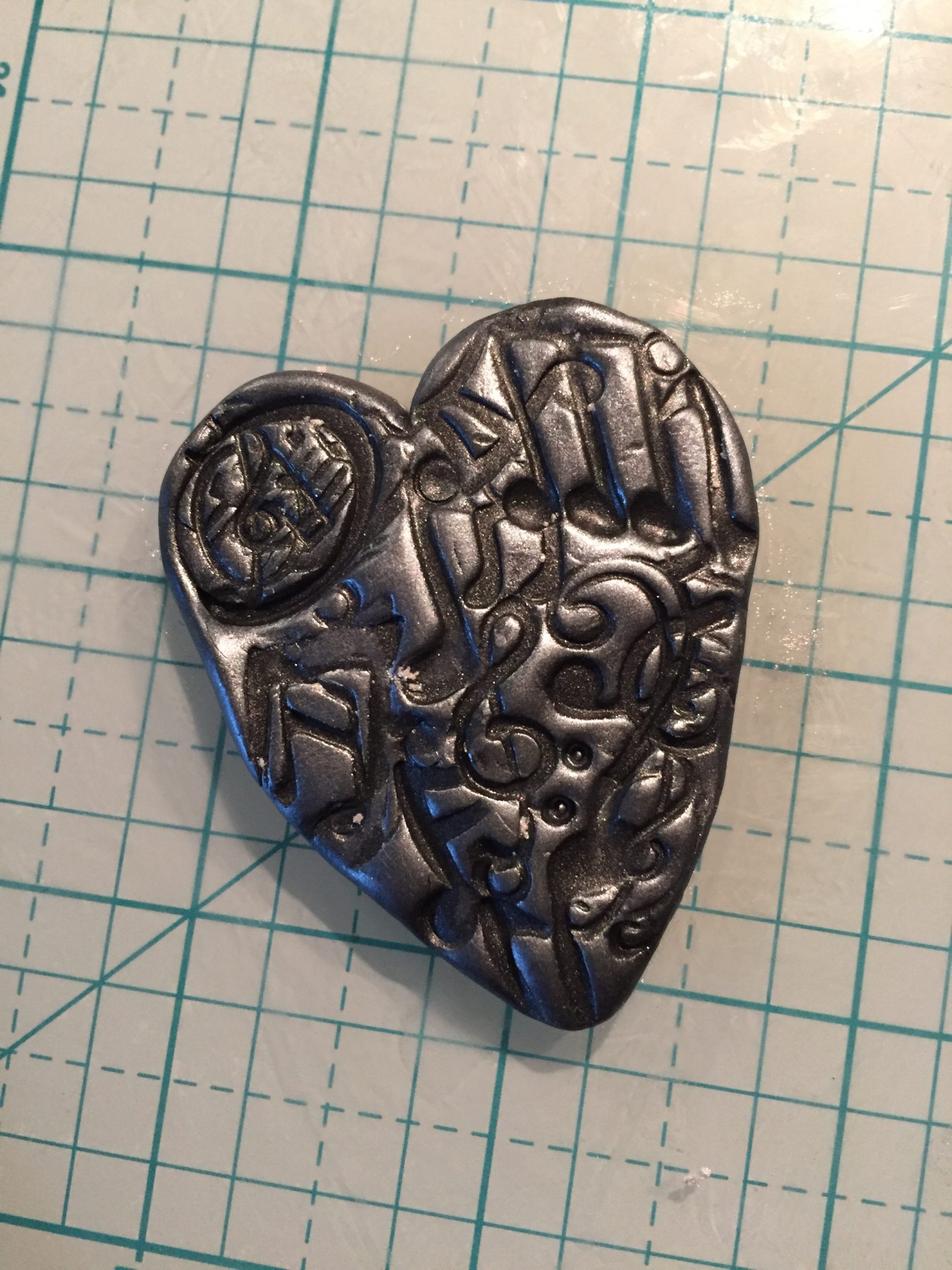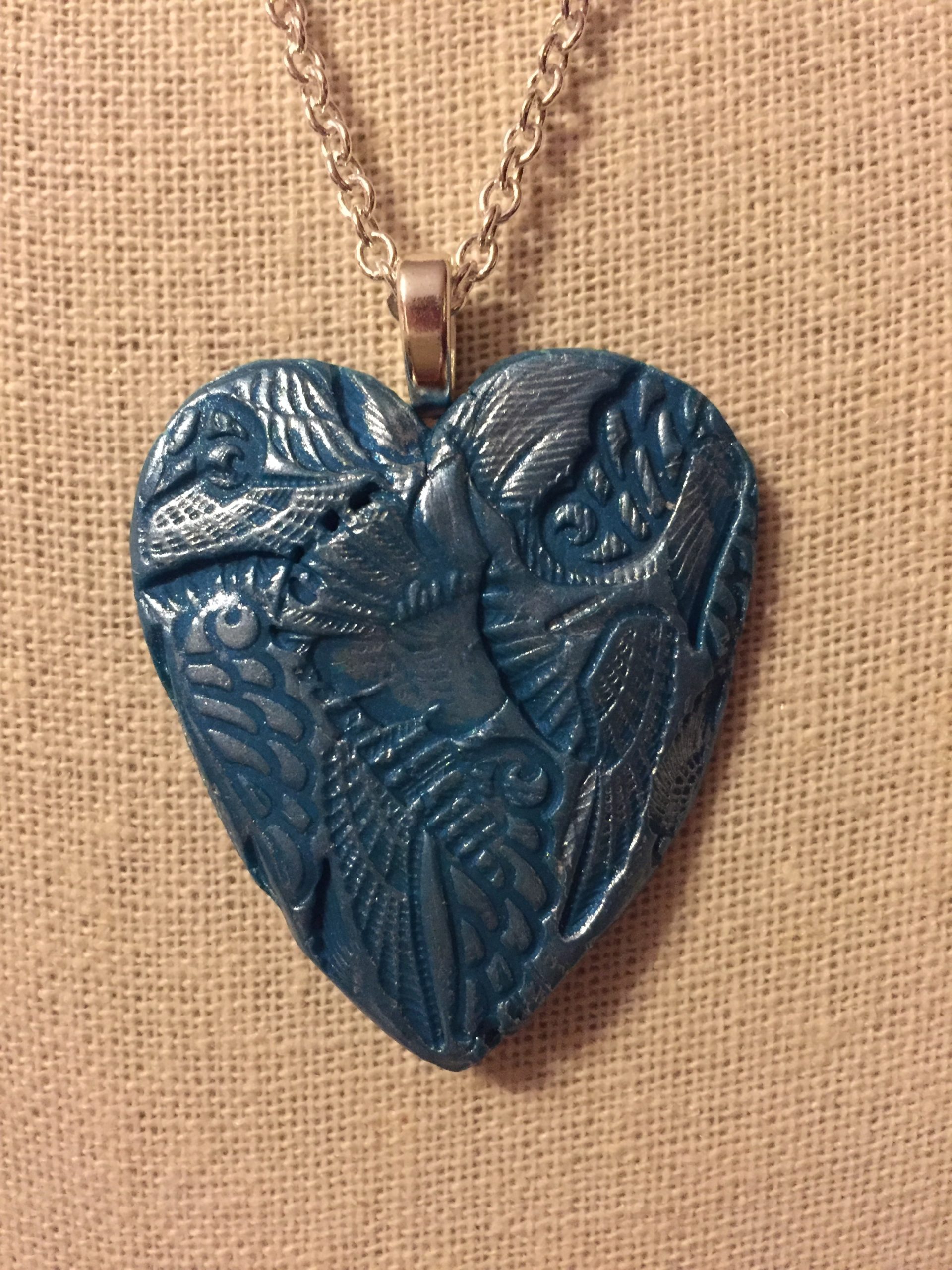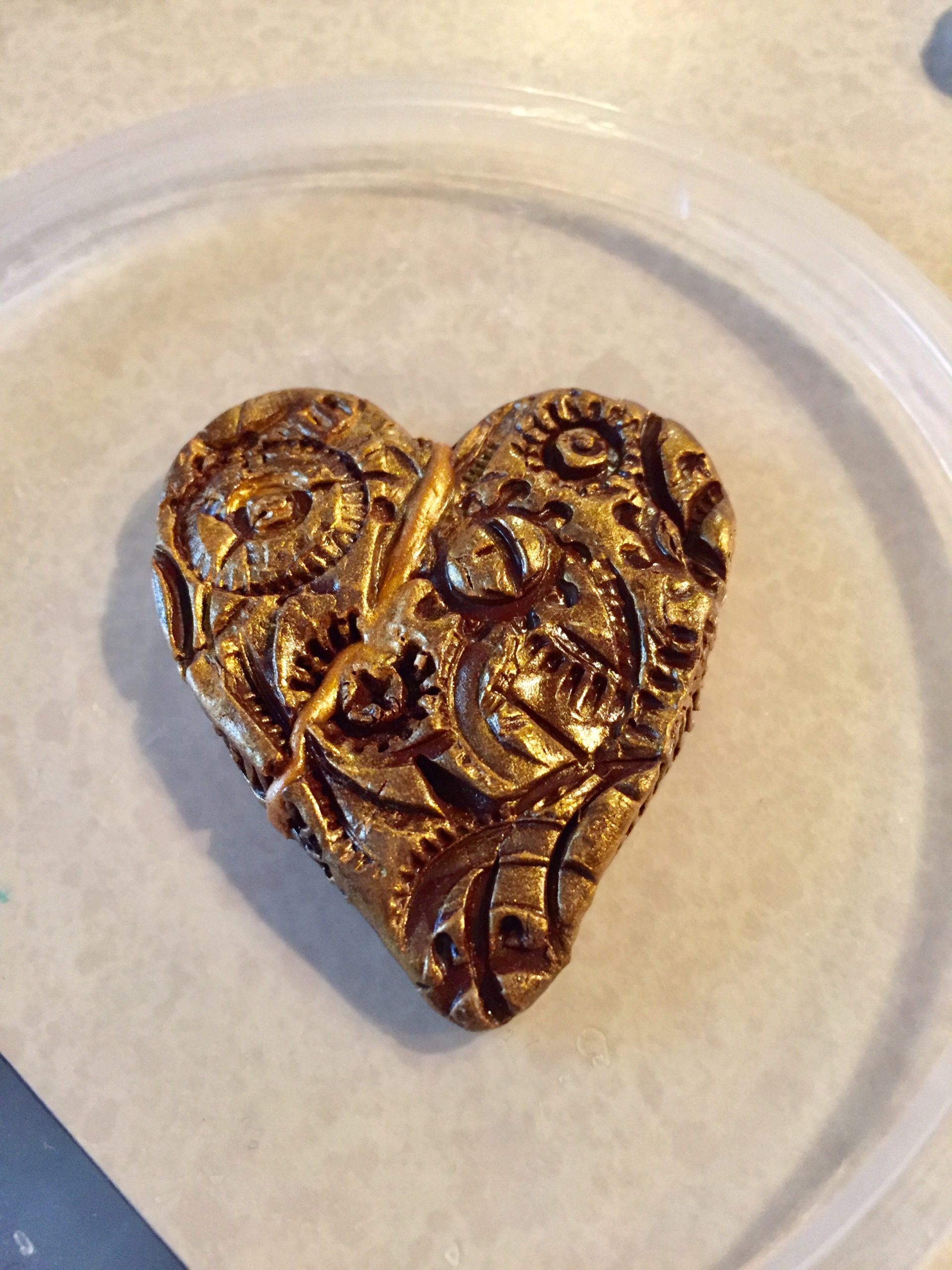 My friend, Laura, and I had also decided to try working a craft show. We put together a display using things I had on hand. We also chose objects that we could carry!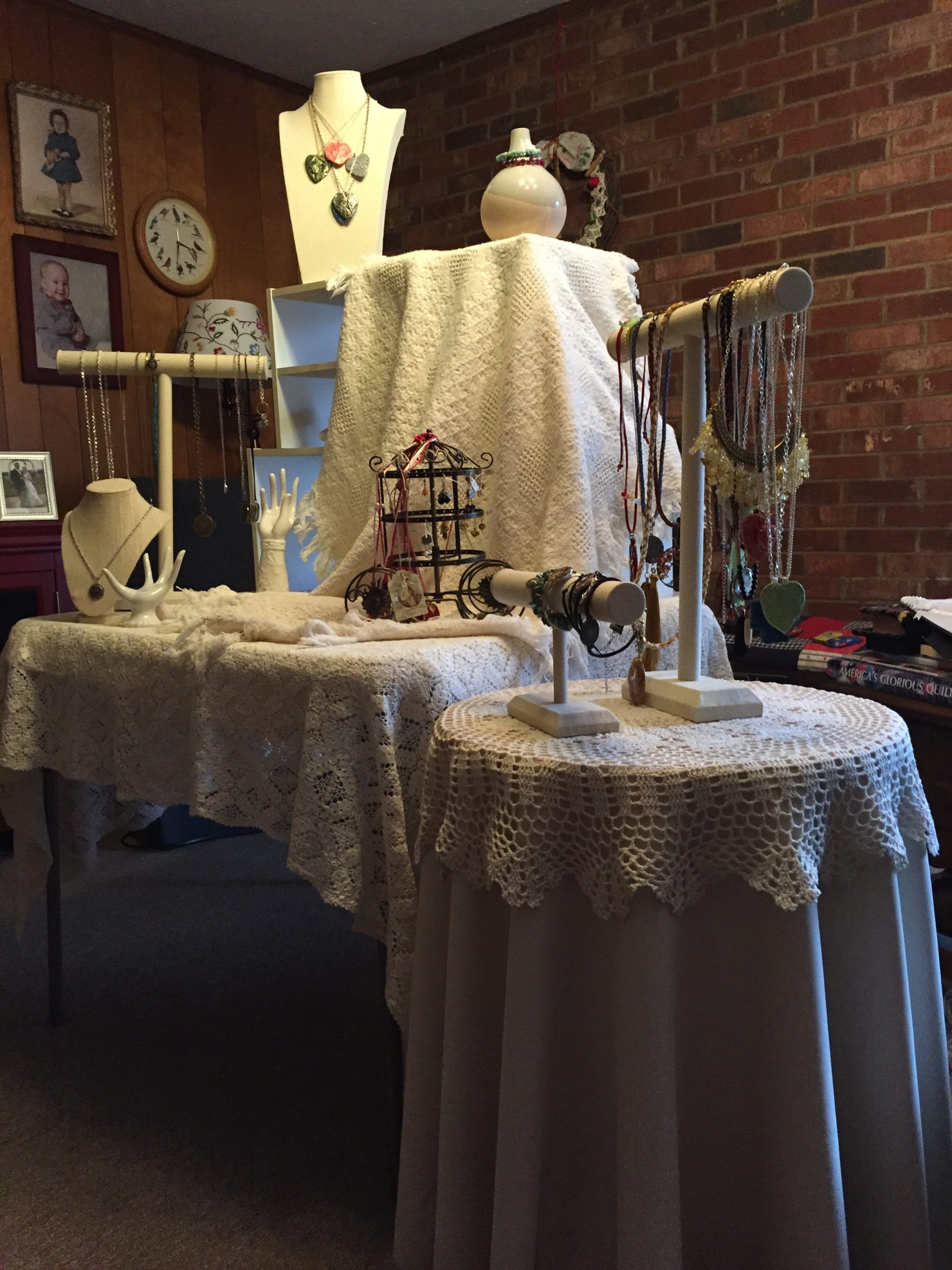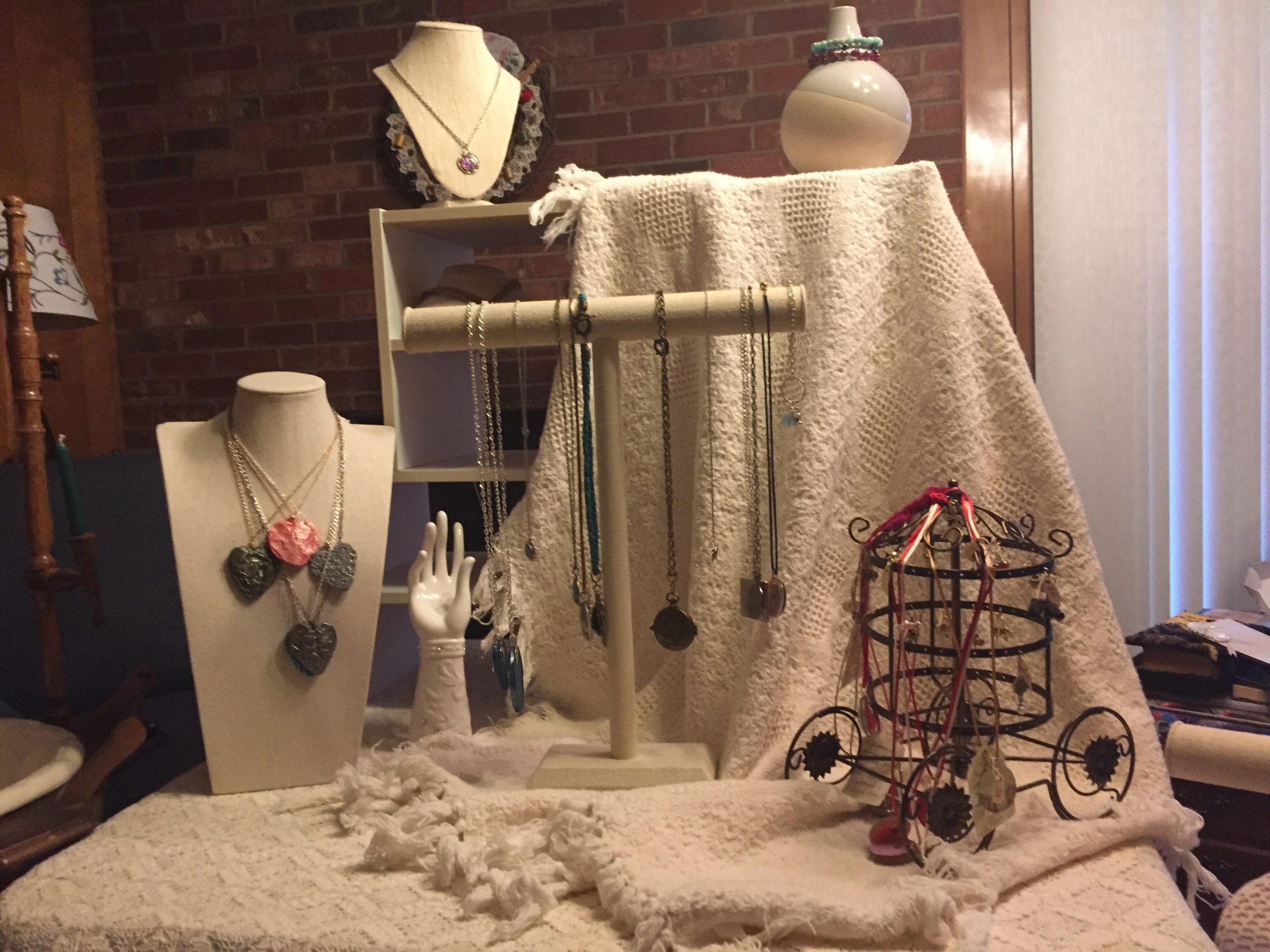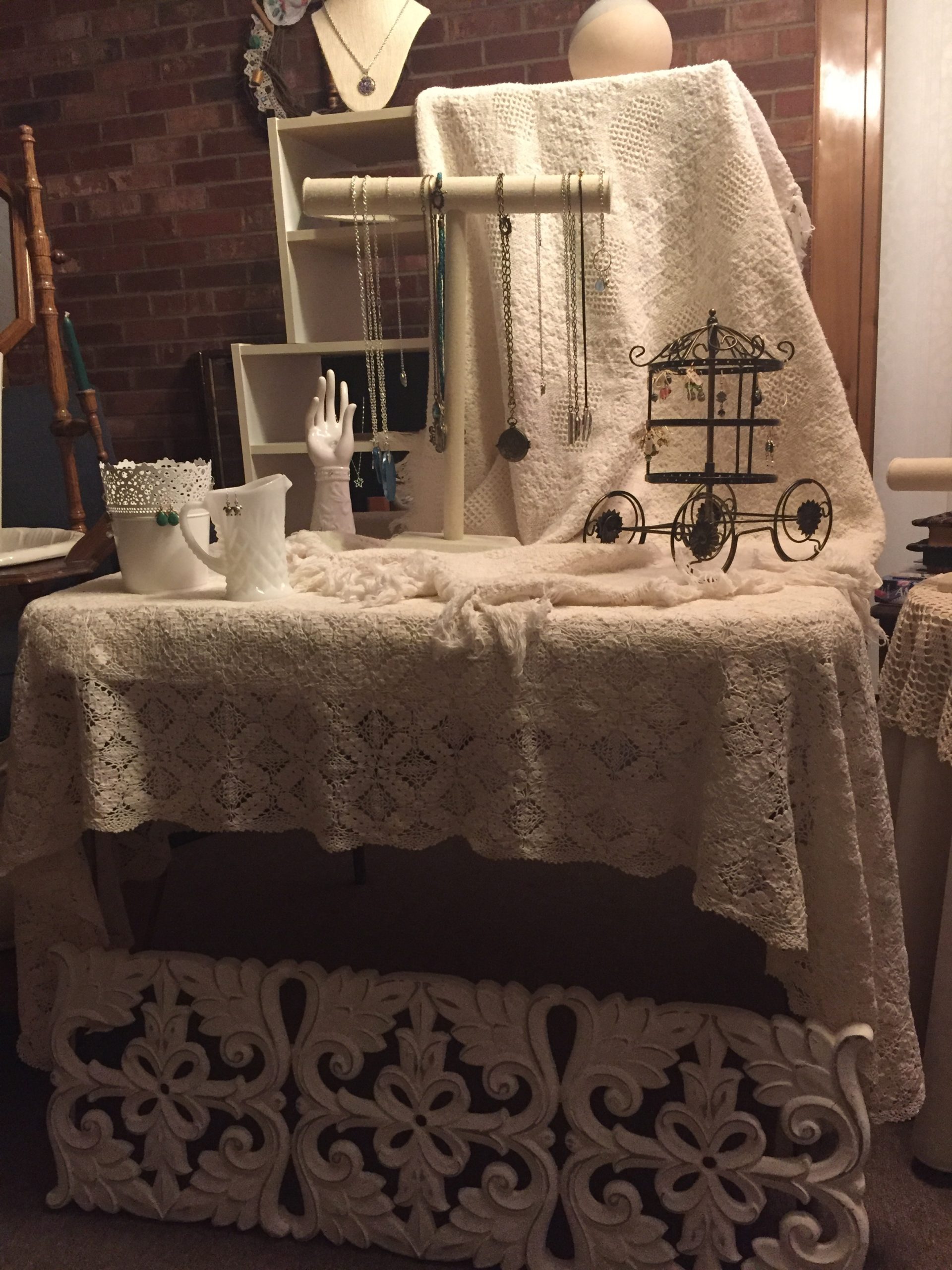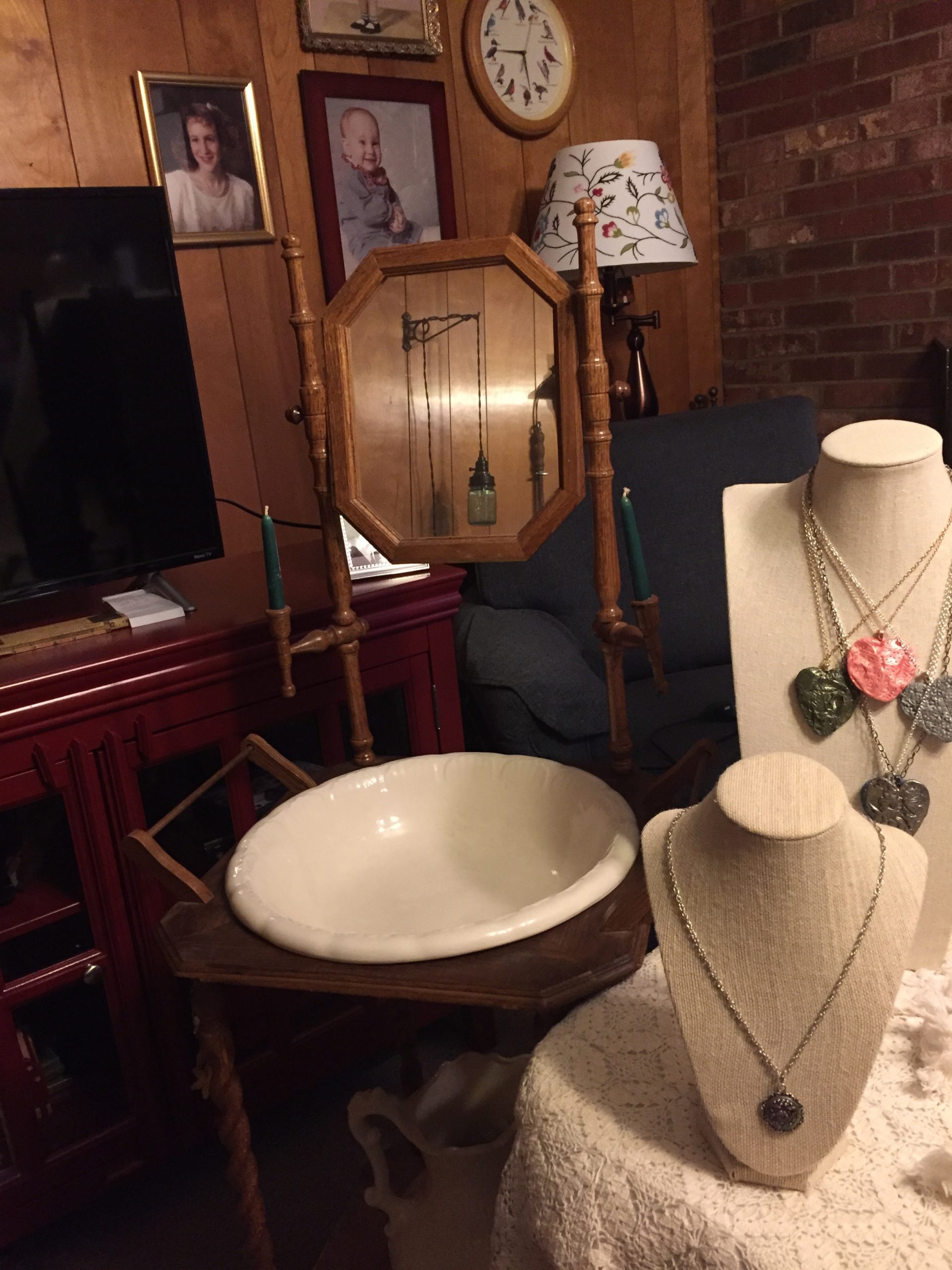 The virus has caused all festivals and shows to be cancelled. More, later.