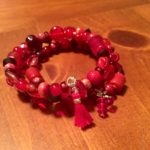 I'm tired of waiting for my mini tassels to get here, so I decided to try to make one.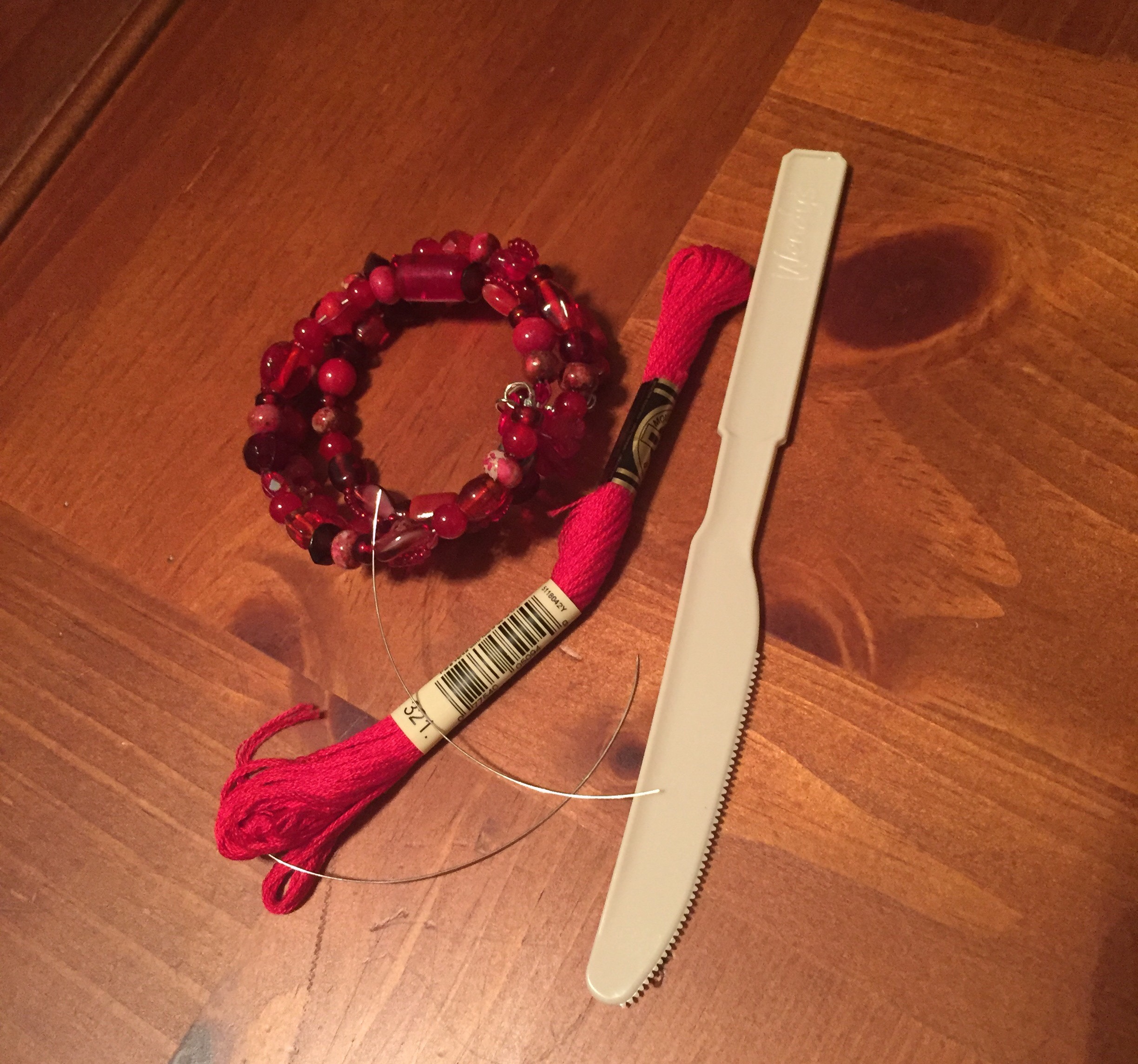 I gathered 2 pieces of 26 gauge wire, a plastic knife, and a skein of good old DMC embroidery thread #321, Christmas red.
I wrapped the thread around the handle of the knife until it looked right, 5 or 6 times.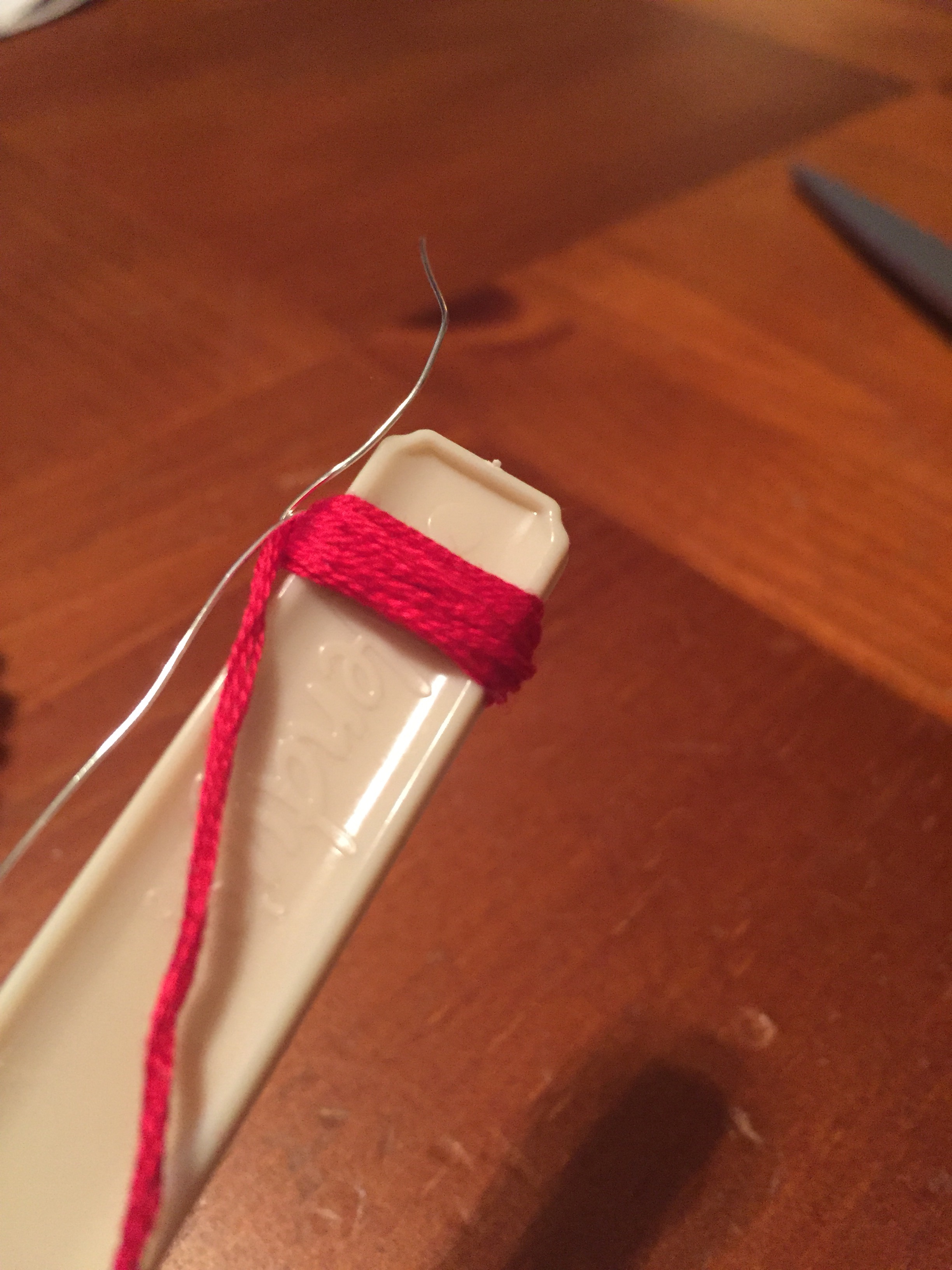 I slipped a piece of wire under one edge of the wrap and gave it a twist. I slipped the thread over onto one blade of my sewing scissors.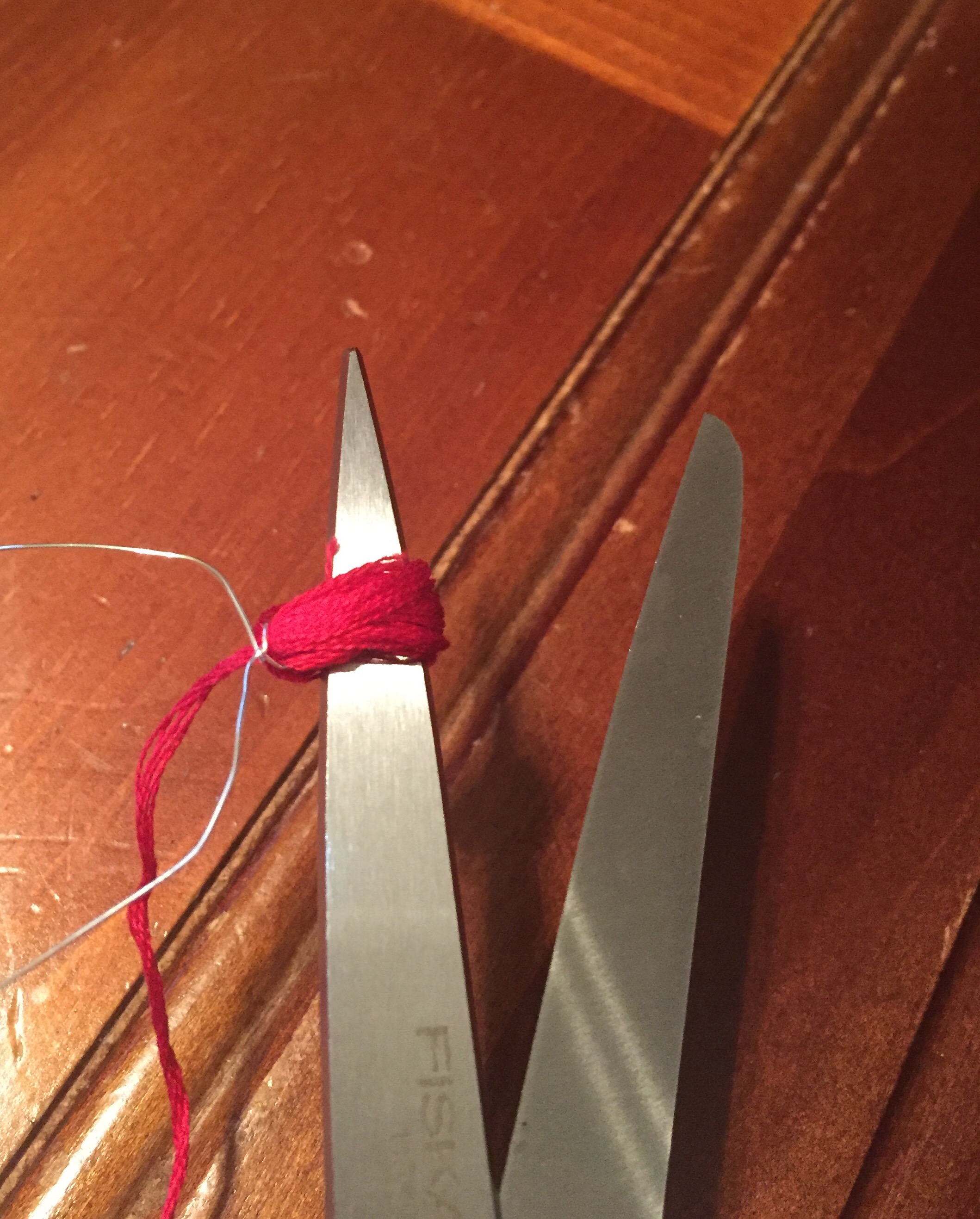 I clipped the thread and used the other wire to wrap around the top of the tassel.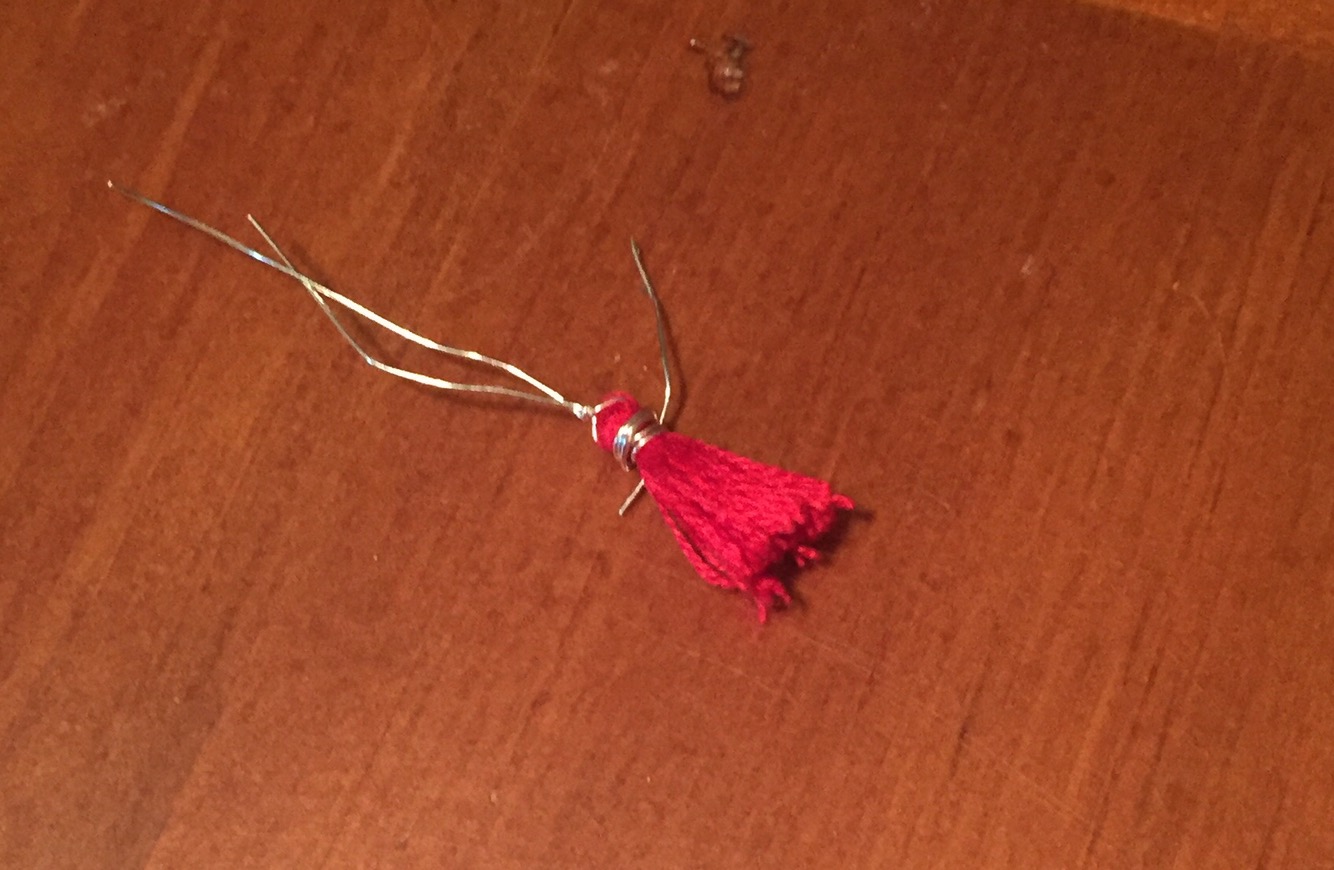 After a lot more twisting and trimming and mashing, looping and attaching, I was done with one tassel, and I believe that's enough!