I have lots to catch up on! I'll start with, today, though. I missed the Apple Festival, and was generally down and out, so I went to Mama's to do a little making and distract myself. I'd just received these Vintaj goodies from Candie Cooper, a designer I admire.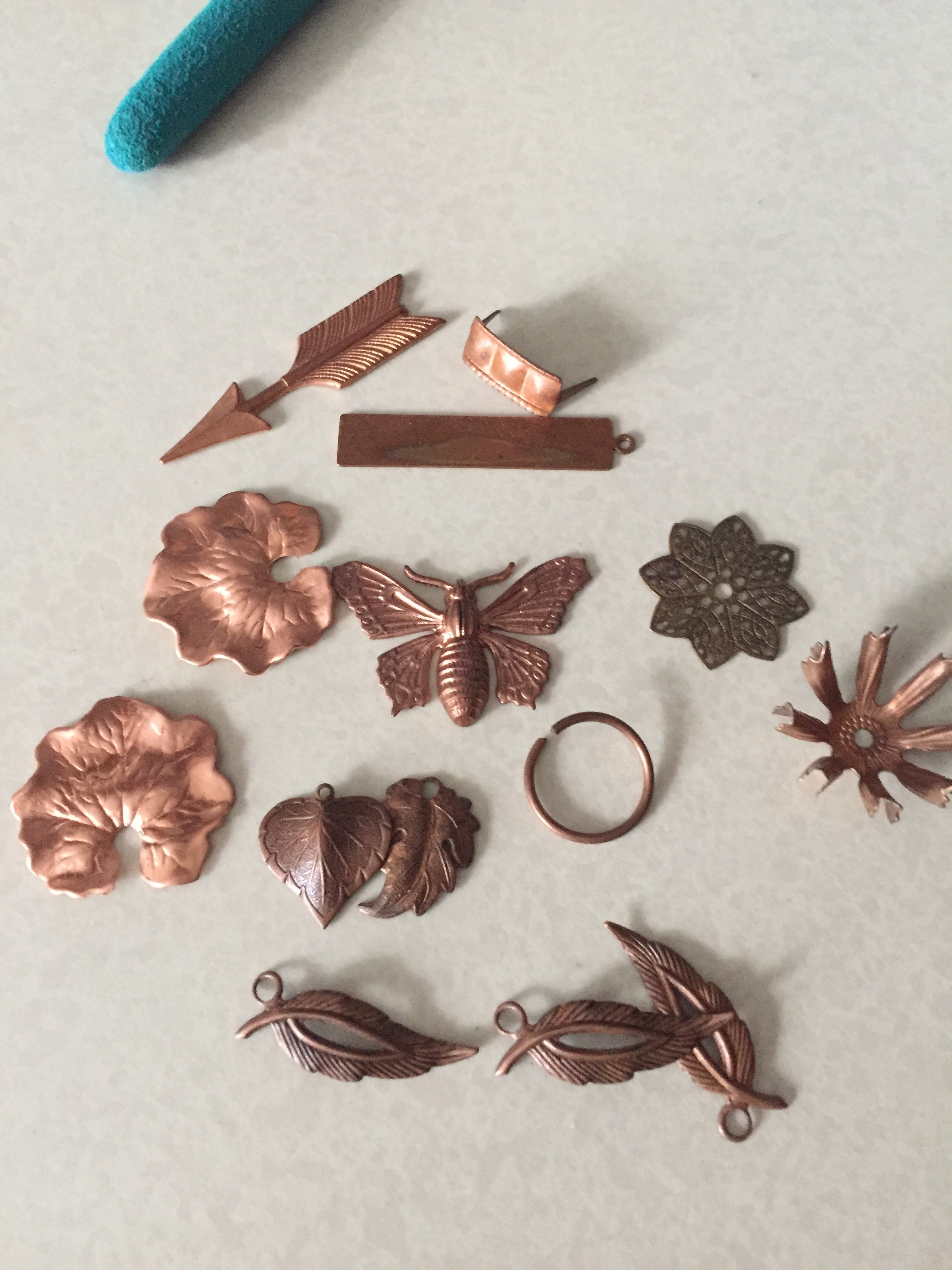 I chose the 5 smaller leaves and the big jump ring to work with. I saw a dangle and matching earrings.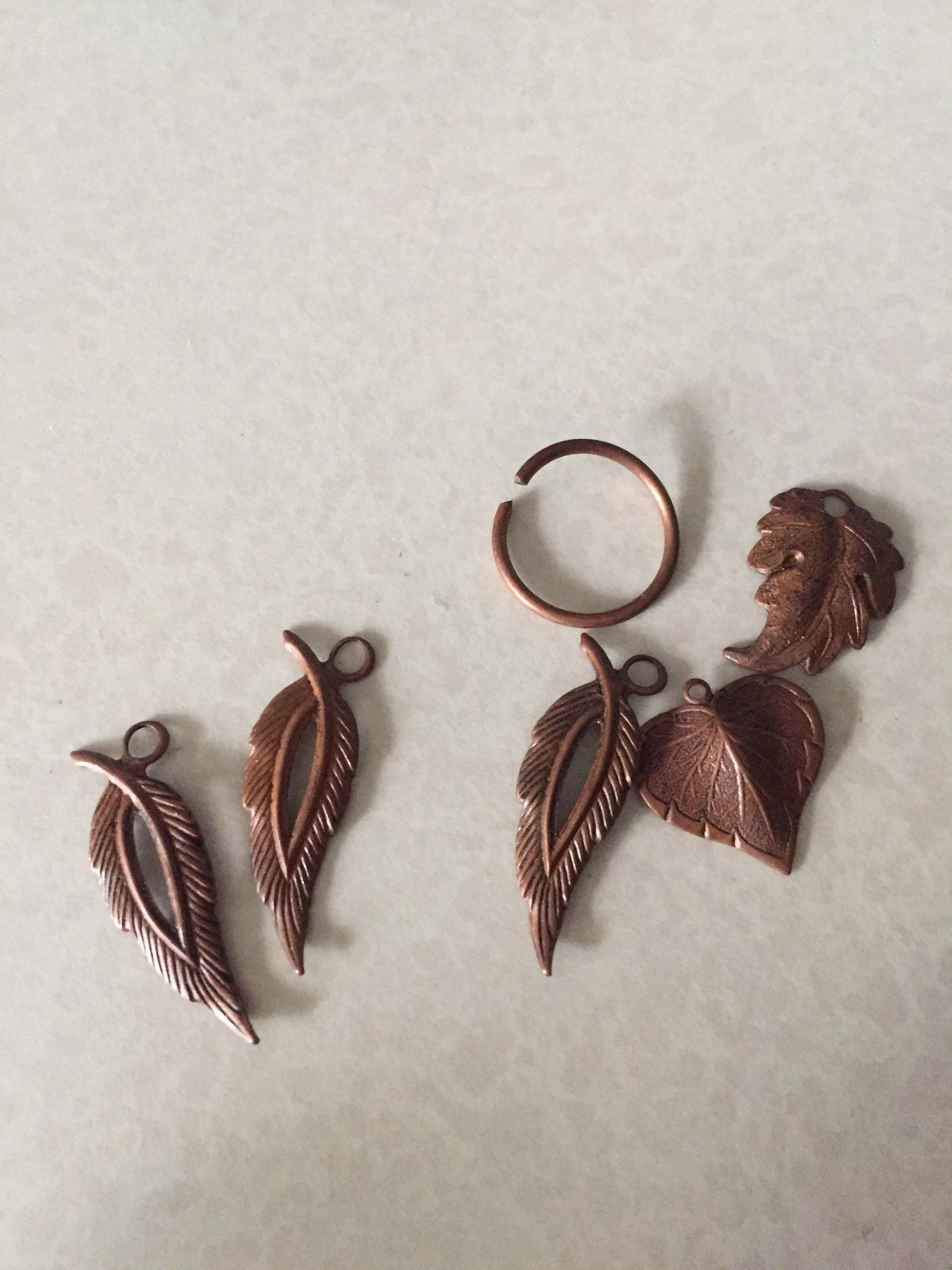 I love antique copper for fall, but these needed some color. I found some Czech glass leaves to add. They are from artbeads.com.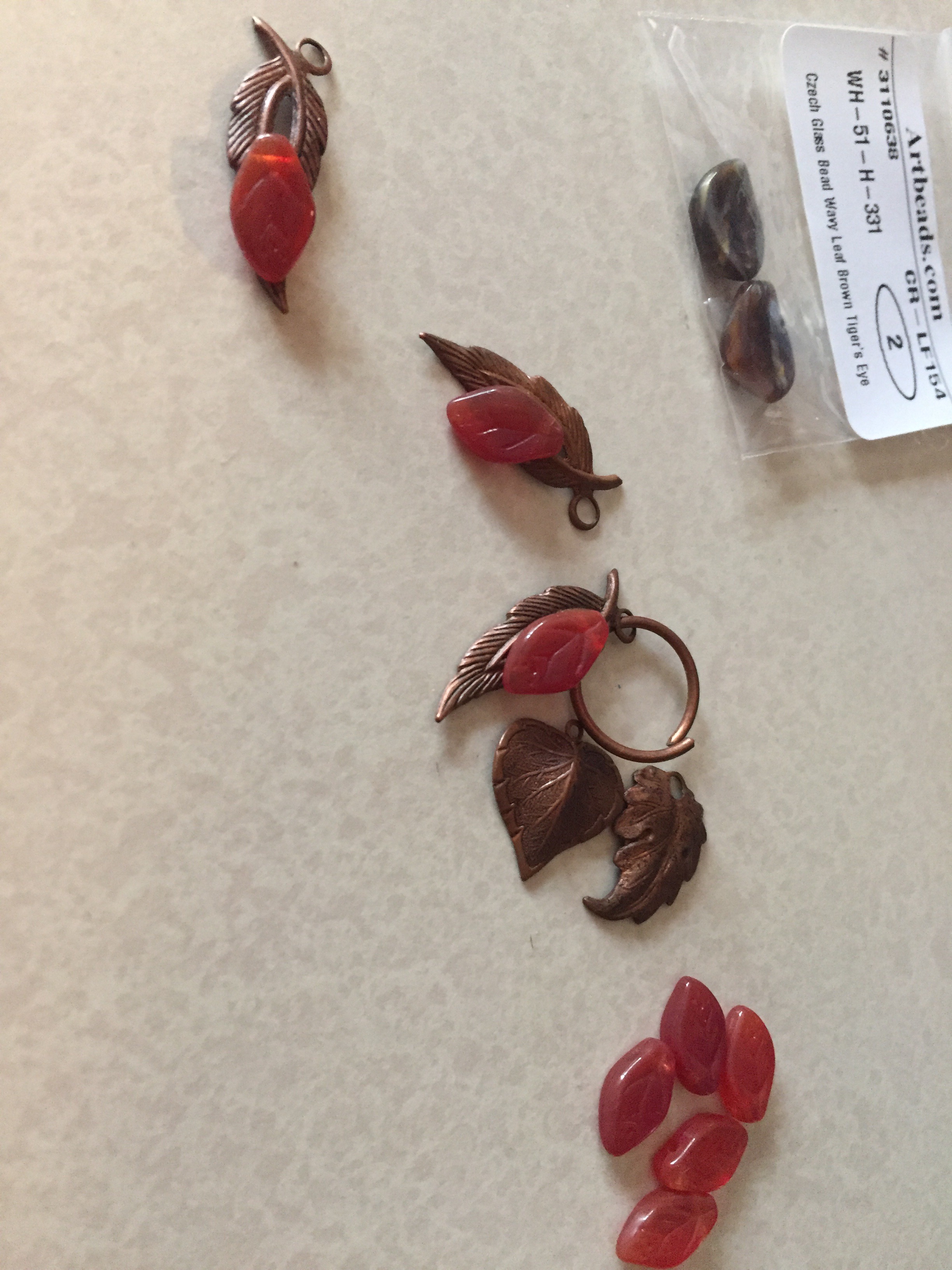 I rounded up jump rings and eyepins.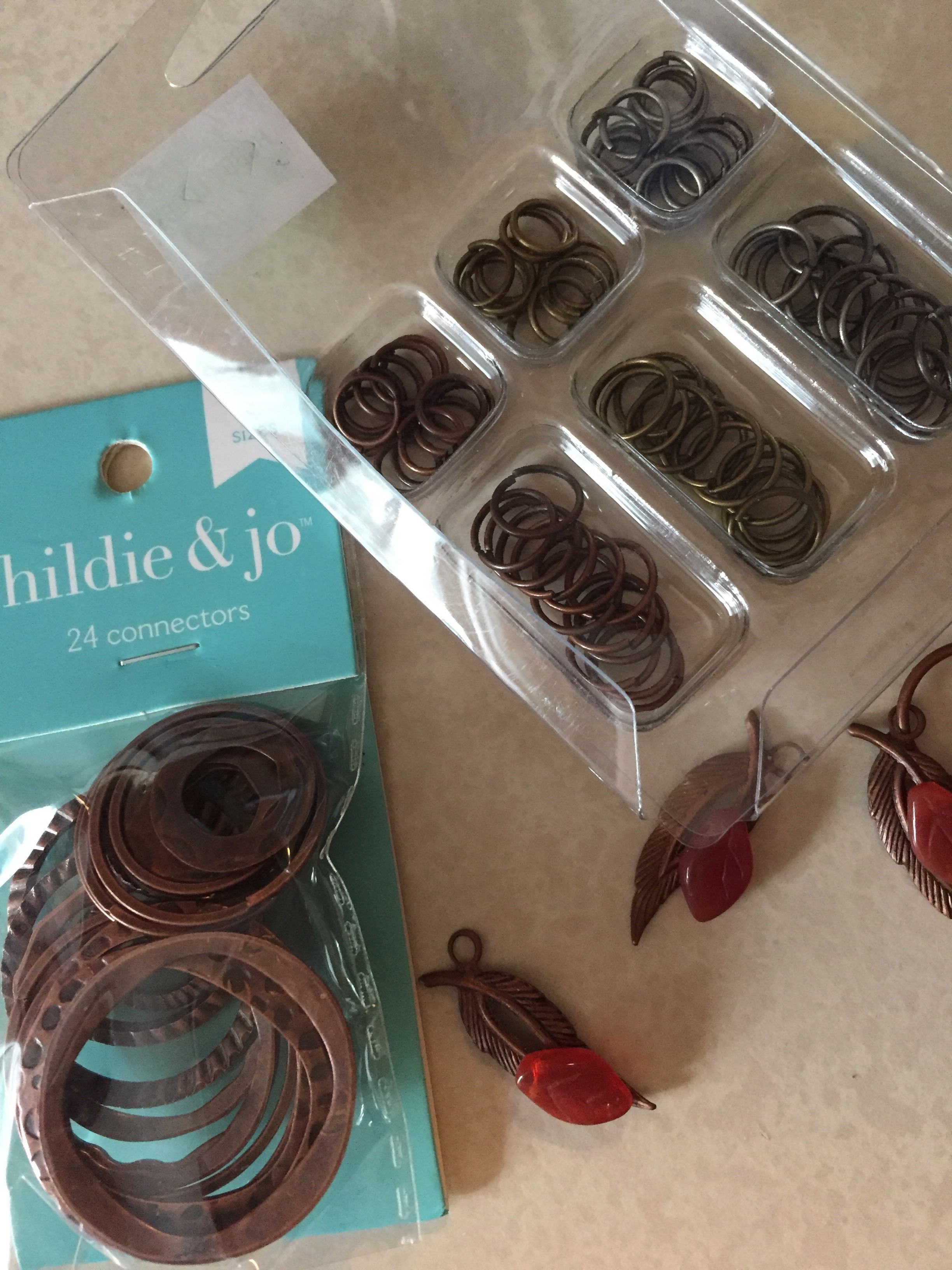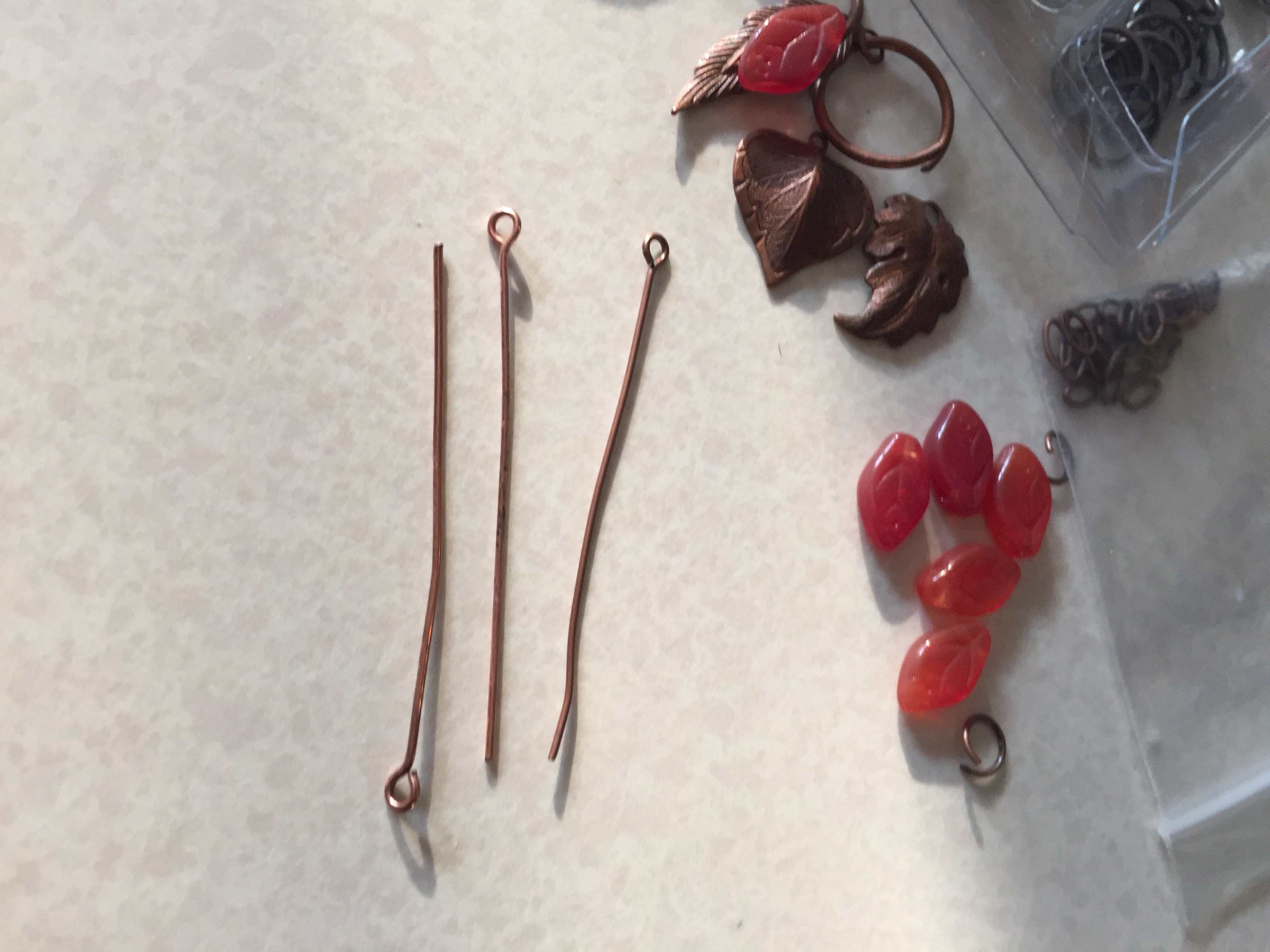 I needed briolette bails for the glass leaves, started with the eyepins, but wound up using 26 gauge copper wire.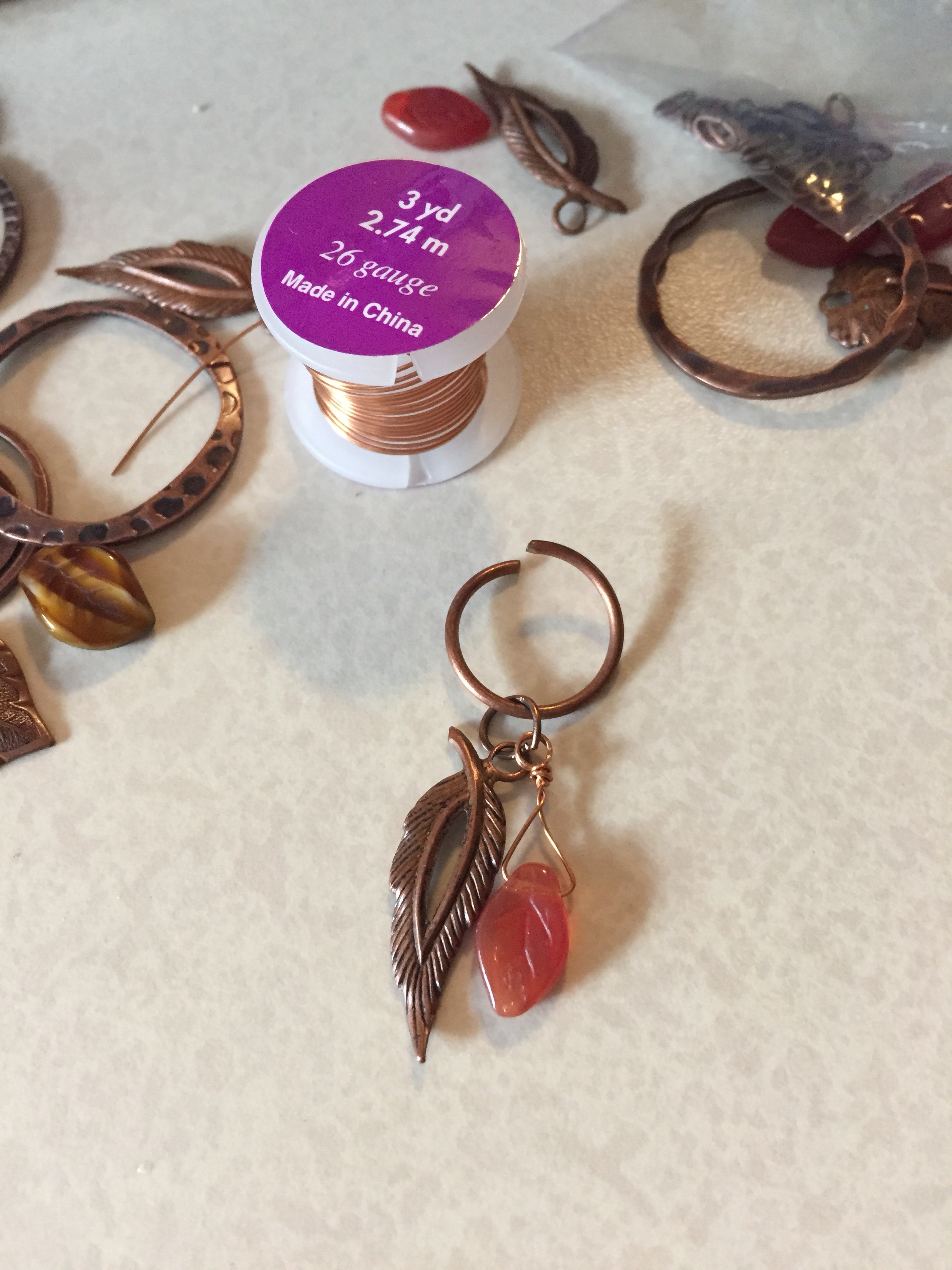 I did more than a little practicing.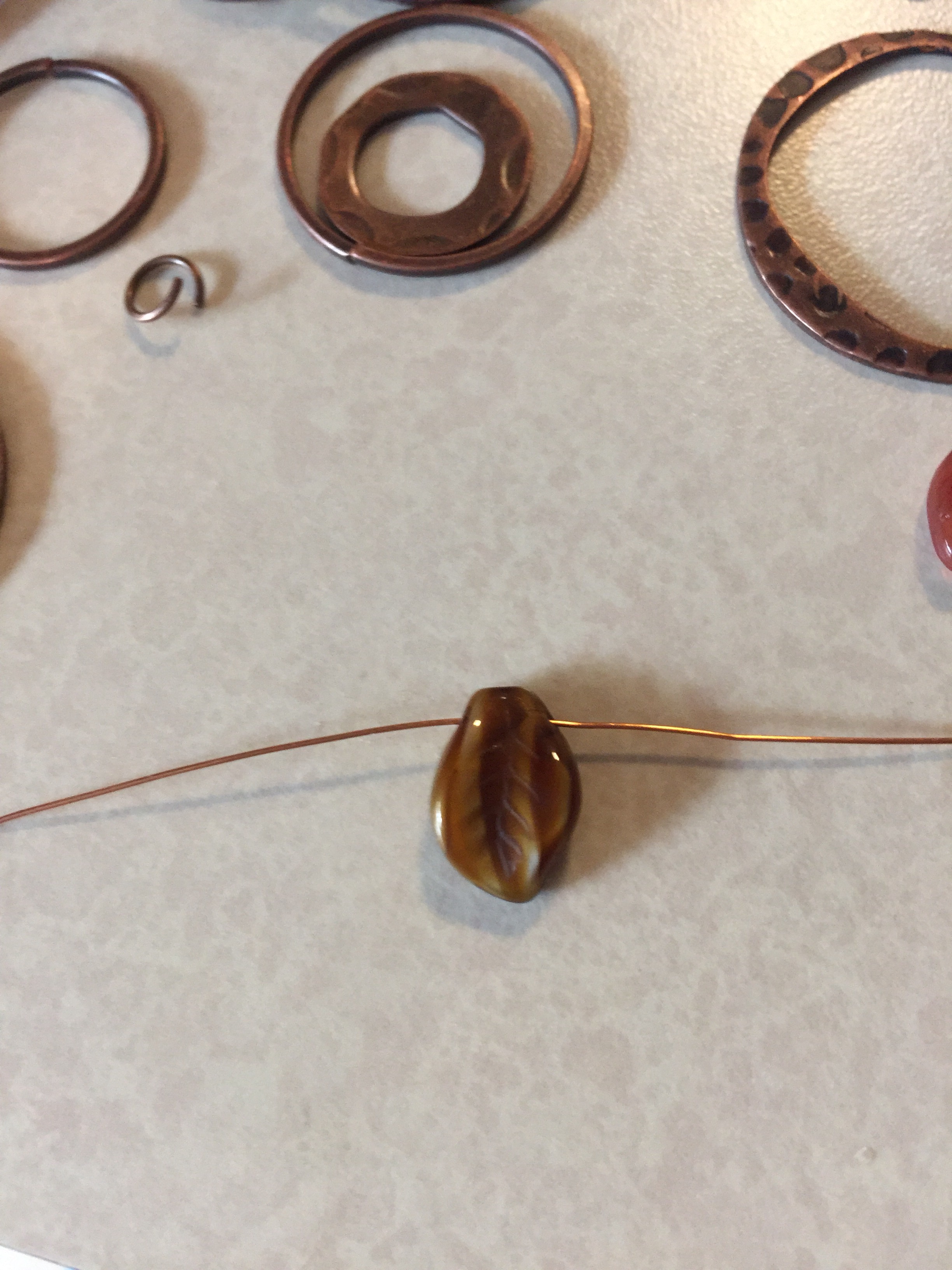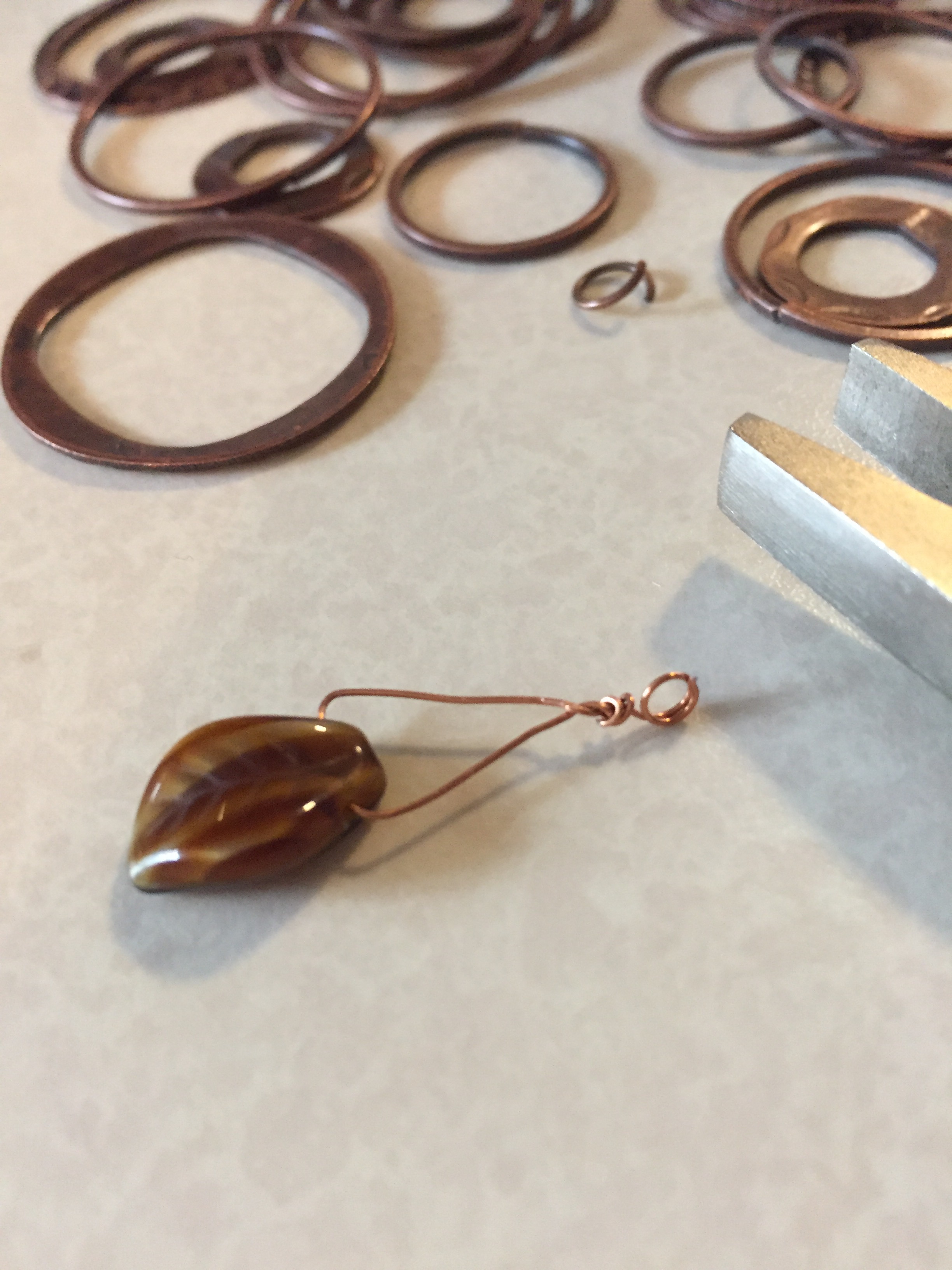 This is what I wound up with so far: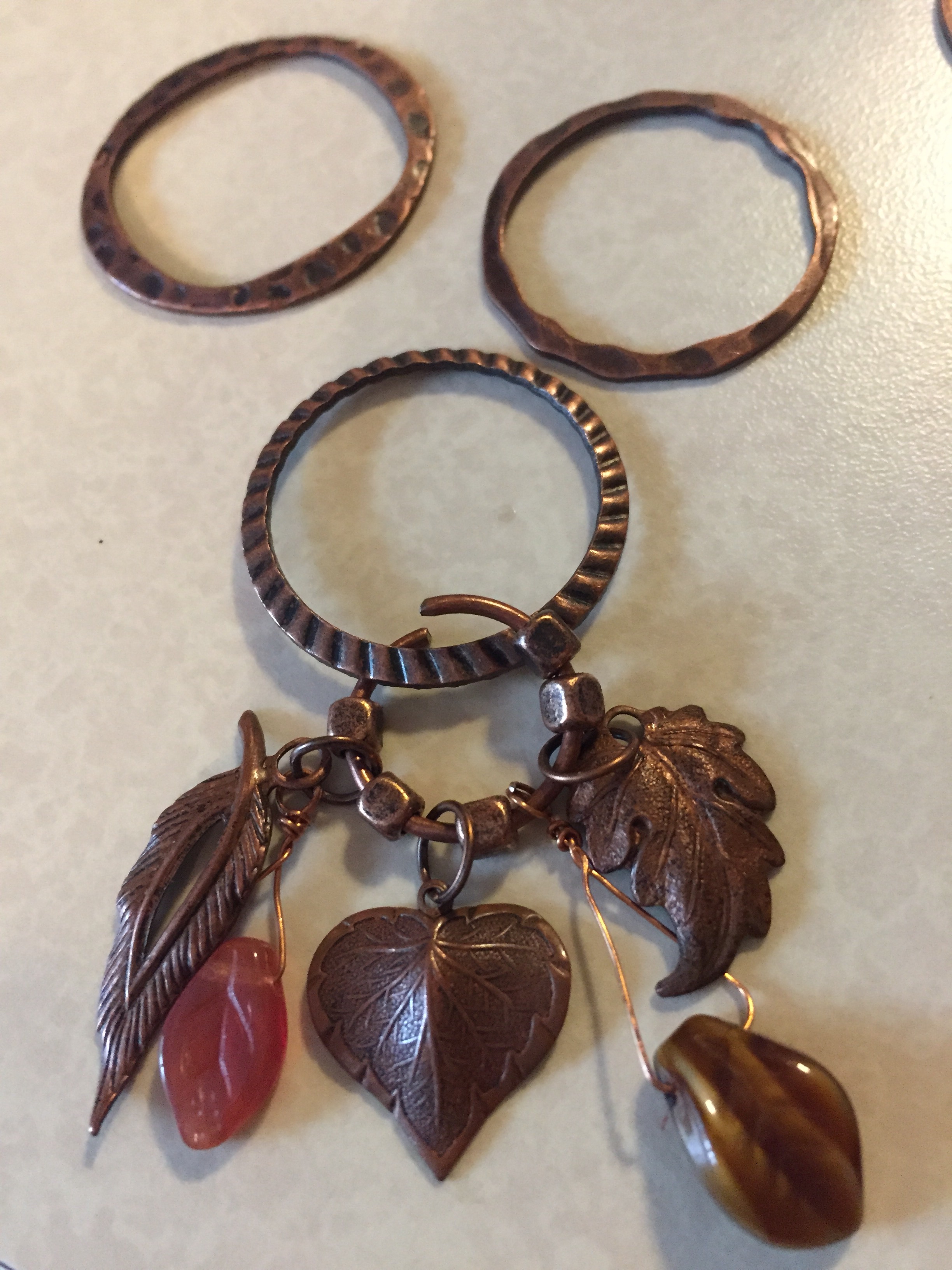 I'm thinking about using smaller oval jump rings to keep the charms between the spacers. Earrings are coming soon, too.