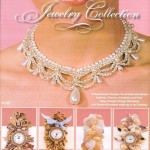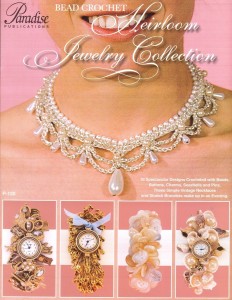 I love to order stuff online. When my package comes, it's just like Christmas. I have called my UPS man Santa. These patterns are a recent purchase from Paradise Publications:
Here, of course, is the crocheted jewelry pattern I had to have>
Then, I had to have one of their gorgeous crocheted doll costume patterns: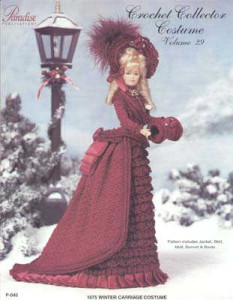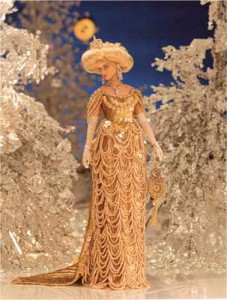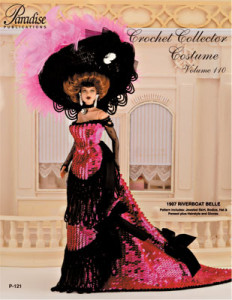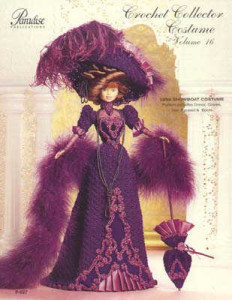 I don't collect dolls, and I don't have a granddaughter, so I may never make this, but I chose the simplest pattern I saw: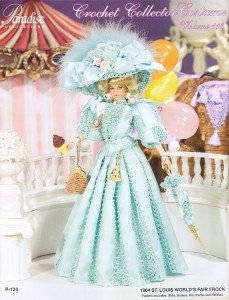 This is the "1904 St.Louis World's Fair Frock" pattern. It's made mostly of ribbon. Maybe, someday!
And the dear hearts at Paradise Publications tossed this pattern in for free, as a thank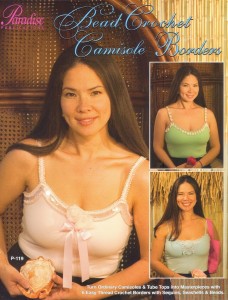 you:
I'm not the bejeweled camisole type normally, but you never know! Excuse me while I laugh my head off! Maybe Mama would like one!