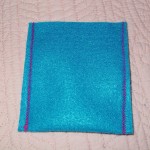 Well now, it's pretty obvious that my big felt idea involves pockets so I'll call these, "protopockets:"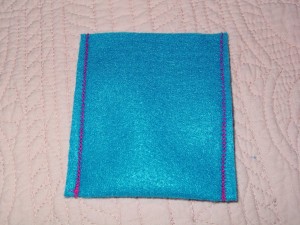 Protopocket 1: My seam allowance (1/4″) is too small for what I have in mind, and too hard to maintain. The felt wants to slide a little. I used a Bernina #20 open-toed embroidery foot on these. The decorative stitch is #16 and is too narrow.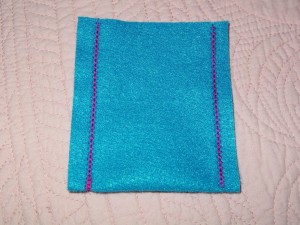 Protopocket 2: Much better! Both the seam allowance and the decorative stitch are wider. The seam is 1/2″. The decorative stitch is 4×4. I learned that it's not necessary to backstitch to secure the decorative stitch, it just makes a waddy mess.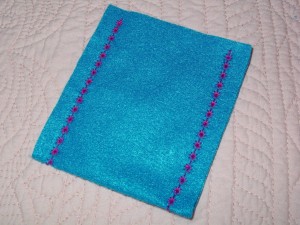 Protopocket 3: I used decorative stitch #17 set at 5×4. I like it!