I think I've posted this before, but the very best tip I ever got from watching Tipical Mary Ellen was this:
Save the tube from inside a roll of wrapping paper. Cut a slit in each end. As you take lights off a tree, slip one end of the string in the top slit, then wrap the lights around the tube. Slip the plug in the bottom slit. They'll be tready to unroll without tangles the next year.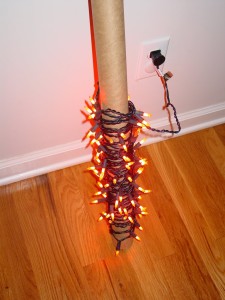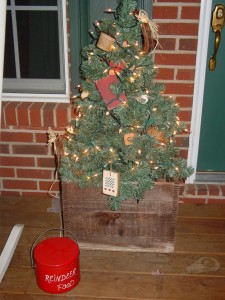 So, I took the autumn leaves and the string of orange lights off my door-side tree. It looks like a Christmas tree, again, and the string of lights made a great light saber!