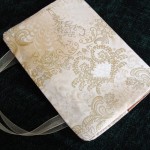 I did the beadwork by hand, and there is a small
amount of silk ribbon embroider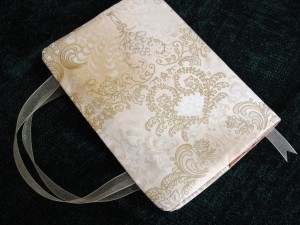 y. The straps and
bookmark are gold organza ribbon.
I think I might have gone too far with the bead embellishment. The fabric is beautiful enough to stand on its own, as you can see from the back.
I am pretty proud of it, however. I made the pattern myself using my AutoCad software.