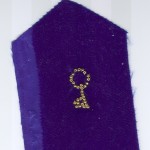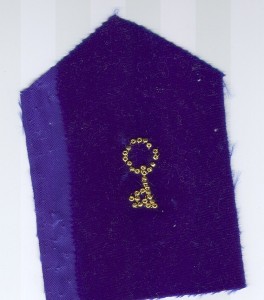 1. The beads sit on top of the nap, so there's lots of wiggle in the design.
2. You can't use tweezers to remove the waste canvas because it's too easy to pluck out the pile from the velveteen. It looks moth eaten.
I'll be salvaging these beads after I make this post.