Category Archives:
Kumihimo
This is mine!
 Kumihimo is both addictive and soothing, not to mention, productive!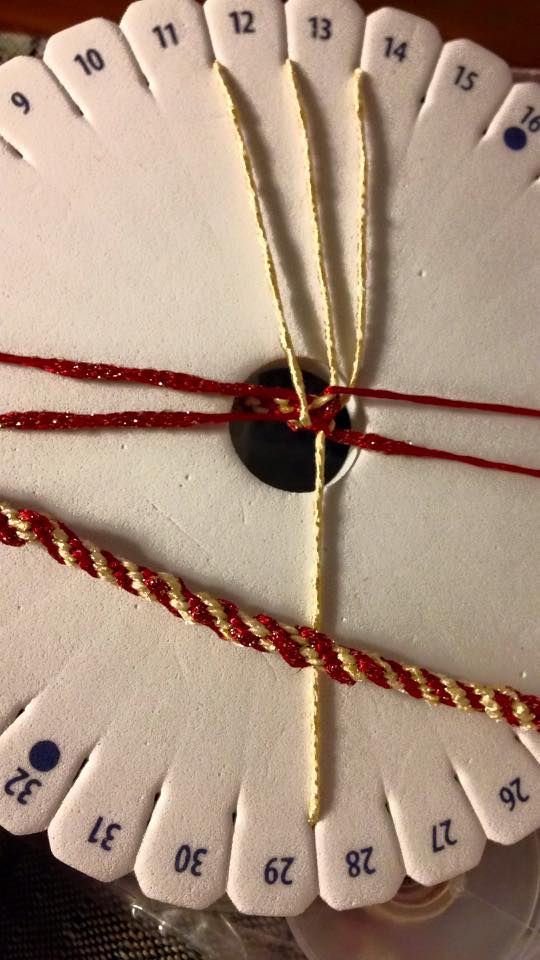 First of all, I thought these cords would be beautiful together. One is red shot through with a little metallic gold thread. The other is a light gold with just a little sheen.
I was wrong. The light gold looks sand or camel colored in the twist.
Because the red is unevenly woven, the cord is, too.
I had hoped to make a bracelet out of it, but it looks like it's fated for a gift tie.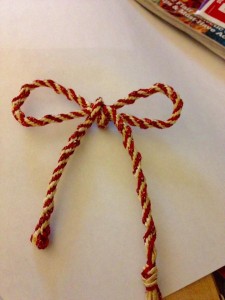 On the other hand, these yarns made a beautiful cord.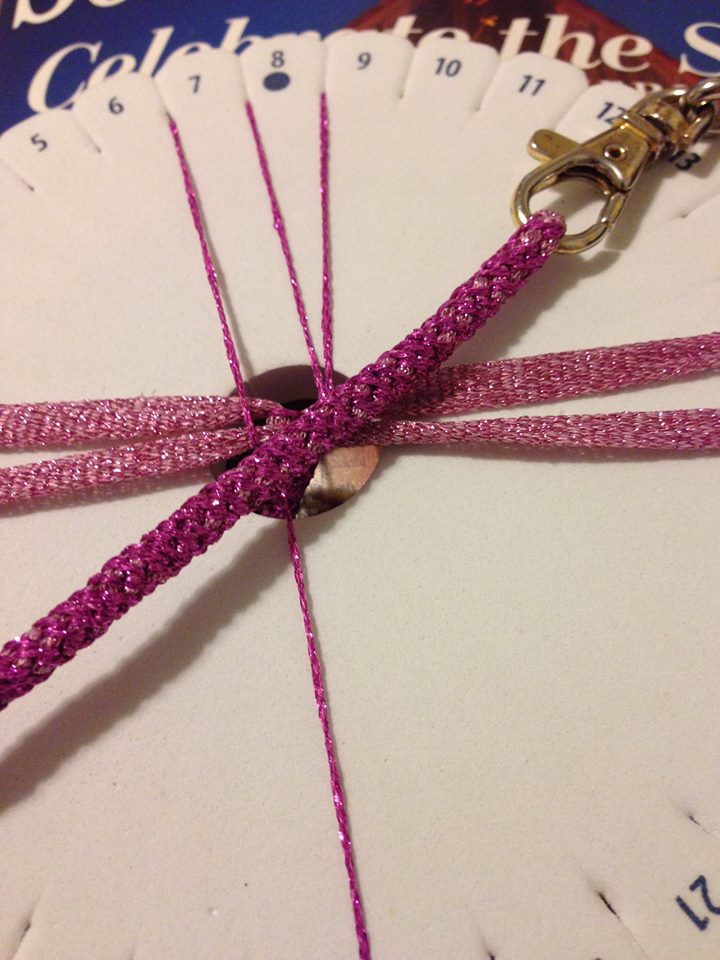 Here's what I learned from this one: It's an 8 strand cord of course, using 4 thick and 4 thin, placed perpendicularly to each other. (+) I began braiding with the thin cords and so they wrapped themselves around the thick ones. I started with 9 feet of each, but quickly used up the thin cords. Next time, the thin cords need to be at least 2 feet longer than the thick.
The resulting cord is beautiful, but all the metal content makes it scratchy. I won't be using it in jewelry, either.
'Trying Kumihimo with satin (rayon) embroidery floss. It is too slippery to hold an even tension: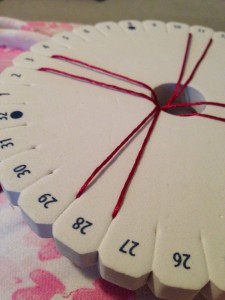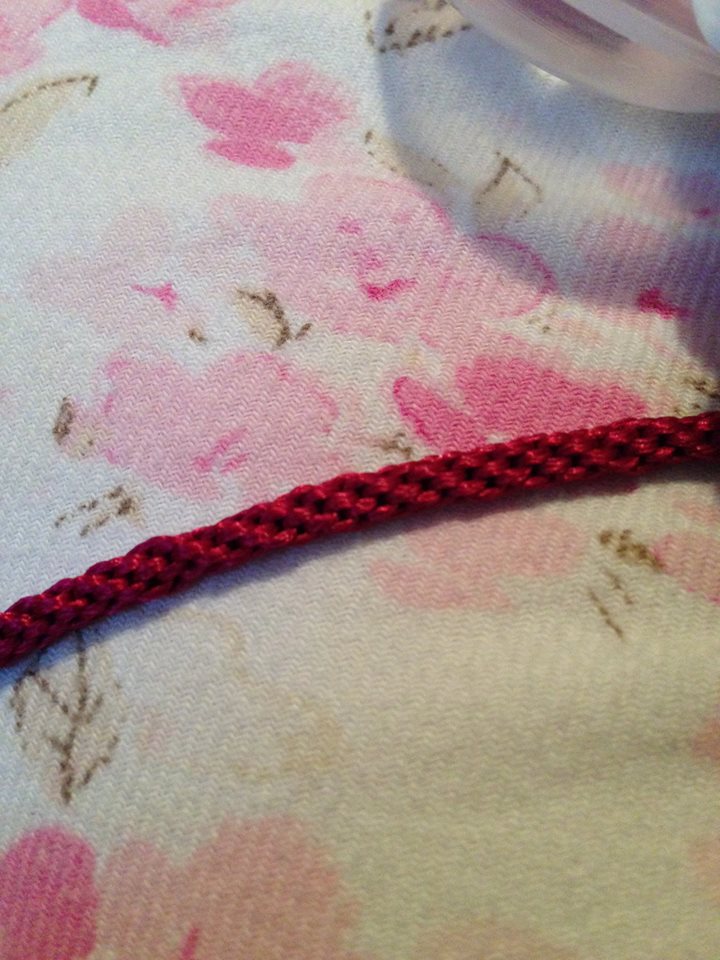 I wove a piece long enough for a bracelet, tied it off, and pulled it. After pulling it, some of the unevenness was gone, but not all. This one will be for me, so it'll do. Maybe, if I used Kathy James new mini loom, and watched my tension more carefully, I could get better results. The rayon floss has a nice sheen and is worth another try.