Monthly Archives:
April 2015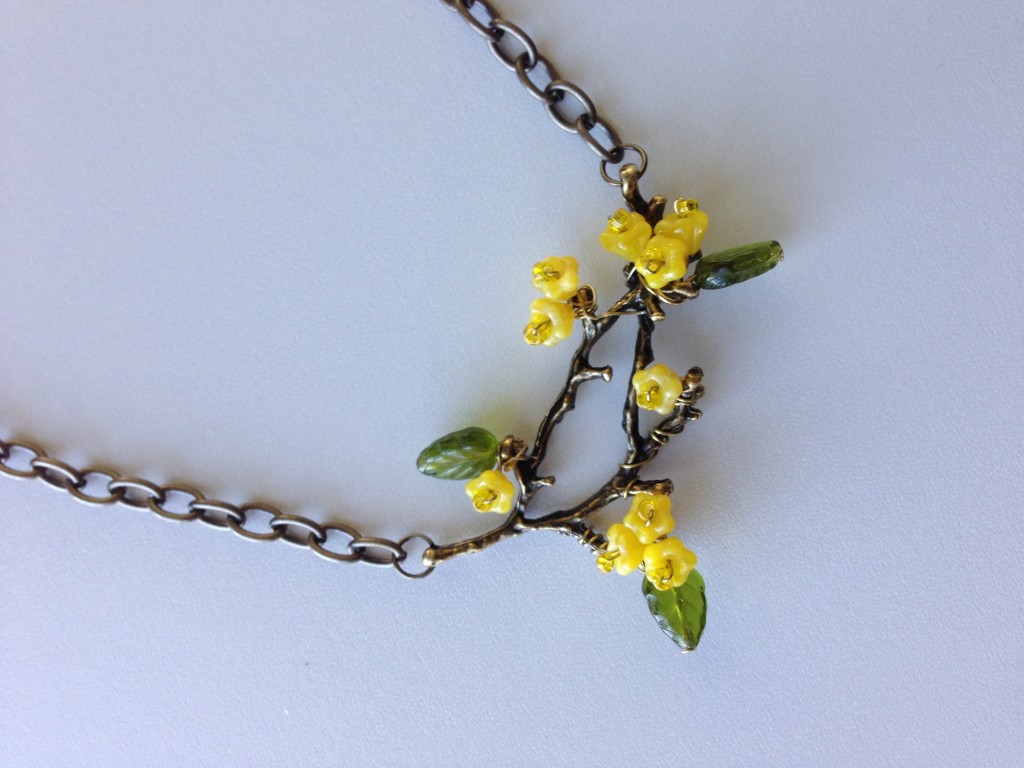 When I posted this necklace on Facebook, an old college buddy identified it as, "For Cynthia," what her brother-in-law thought it was called. I'm still smiling. Of course I had to ask my daughter's mother-in-law, (I call her my sister-in-law. We share grandchildren, after-all!) Cynthia, what she thought. She said that's what she thought it was called when she was a little girl, and it still made her smile!
Good old forsythia, or "yellow bells" as it's called here in Western NC, is one of my favorite harbingers of spring!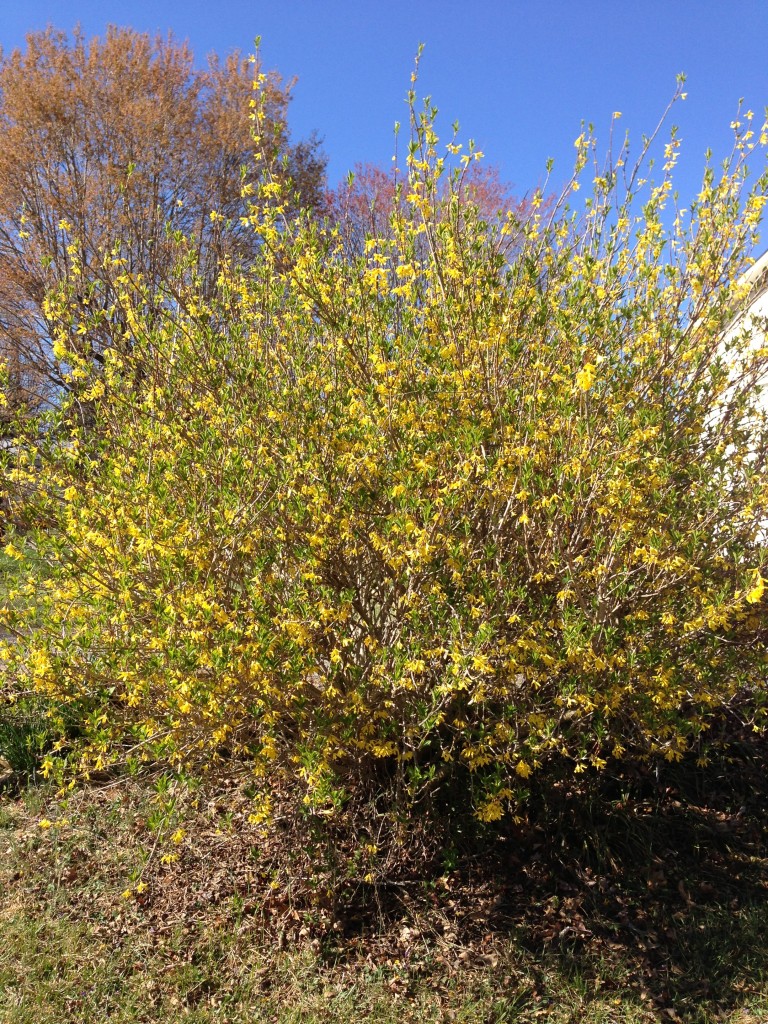 Inspiration was two-fold. The flower was first, of course,  and the second was a cherry blossom kit I'd purchased form Elizabeth Girod at Fire and Fibers: http://fireandfibers.com/item_2578/Cherry-Blossom-Necklace-Kit–Pink-Flowers-Tree-Branch-Spring-Antique-Brass-Picasso-Czech-Glass.htm
When I saw Elizabeth at the Intergalactic Bead Show in Charlotte a week ago, I bought one of her branches and told her about my idea. I had tiny yellow flower beads I had purchased several years ago from Bead Lush, a shop also in Charlotte, NC. The green leaf beads I found at Joann's recently. I used 26 gauge brass wire to secure the beads to the stem.
Even though, I'm not a "yellow girl," I think I have to keep this one for myself!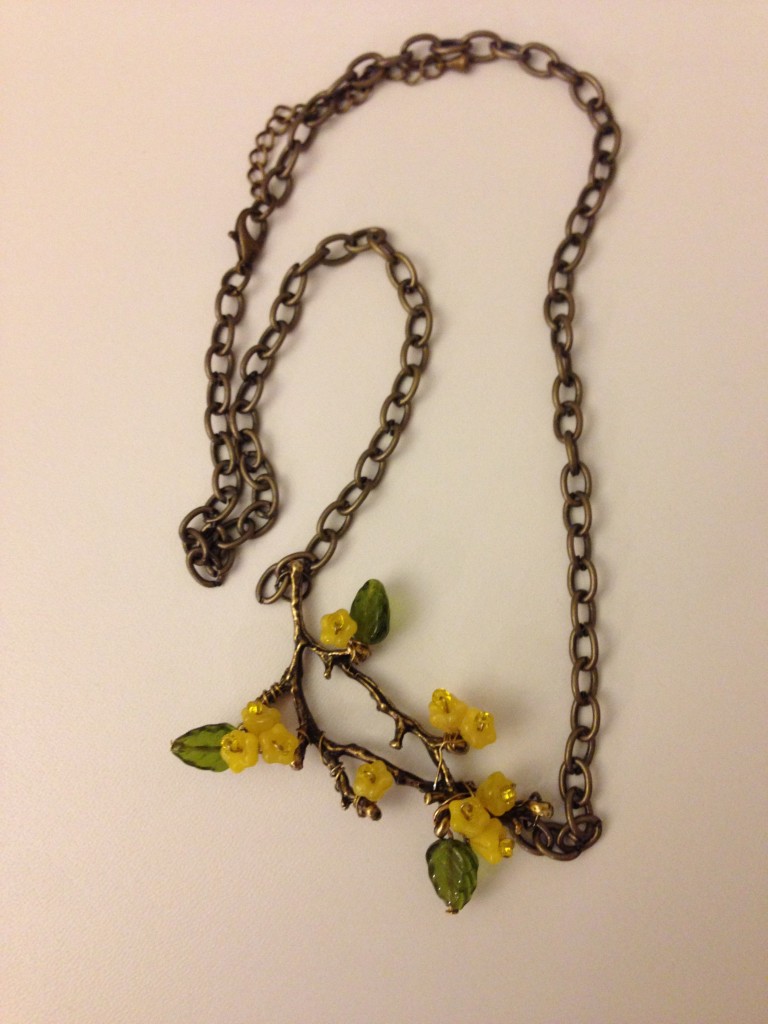 When I wear it, I can celebrate, "For Cynthia!"