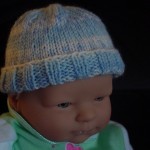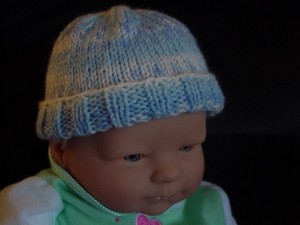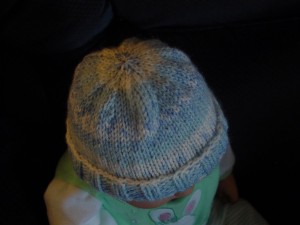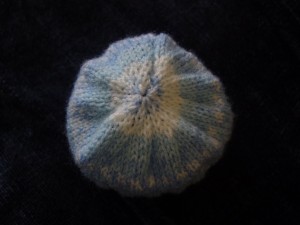 Look what a cute cap this yarn created! I am so thrilled with how it turned out! I wonder what it would do if I used circular needles? It's Bertnat Baby Jacquards in "Boo Berries!"
That's my model, Petula, by the way. I think she's a La Baby. (Amazon.com has an amazing offering of La Baby dolls.) Her head is 14″ in circumference. According to my internet research, that's the average for a newborn.
The ladies in the craft department at Walmart got a big kick out of me when I carried her back there to measure her head. They're kind of used to me, though. Walmart is the only source of craft supplies in town right now. I'm a frequent visitor.