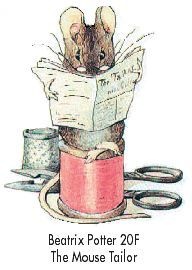 I have made a resolution! From now on, mornings are mine! As it is now, I get up in the morning thinking about what chores I need to get done, and what craft project I might work on when I'm finished.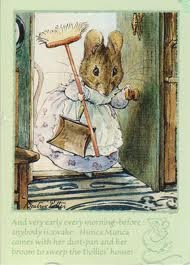 Well, what happens is, I drag myself out of bed, piddle around at what ever needs to be done, and then don't feel like doing anything else but surfing the net, watching TV, and pinning photos on Pinterest.
Starting Monday, (church homecoming with Mama tomorrow,) mornings are going to be mine to craft, read, or do whatever I want. Maybe then, I'll be motivated to go to bed earlier, rise earlier and have a more positive attitude about the day.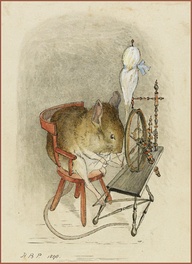 At noon, it's time for lunch and then chores, unless of course, I'm babysitting my grandson!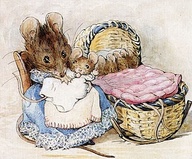 (Thank you, Beatrix Potter, for the illustrations!)