of the Blue Ridge Polymer Clay Guild! 'Very proud to have joined this creative bunch of ladies, today!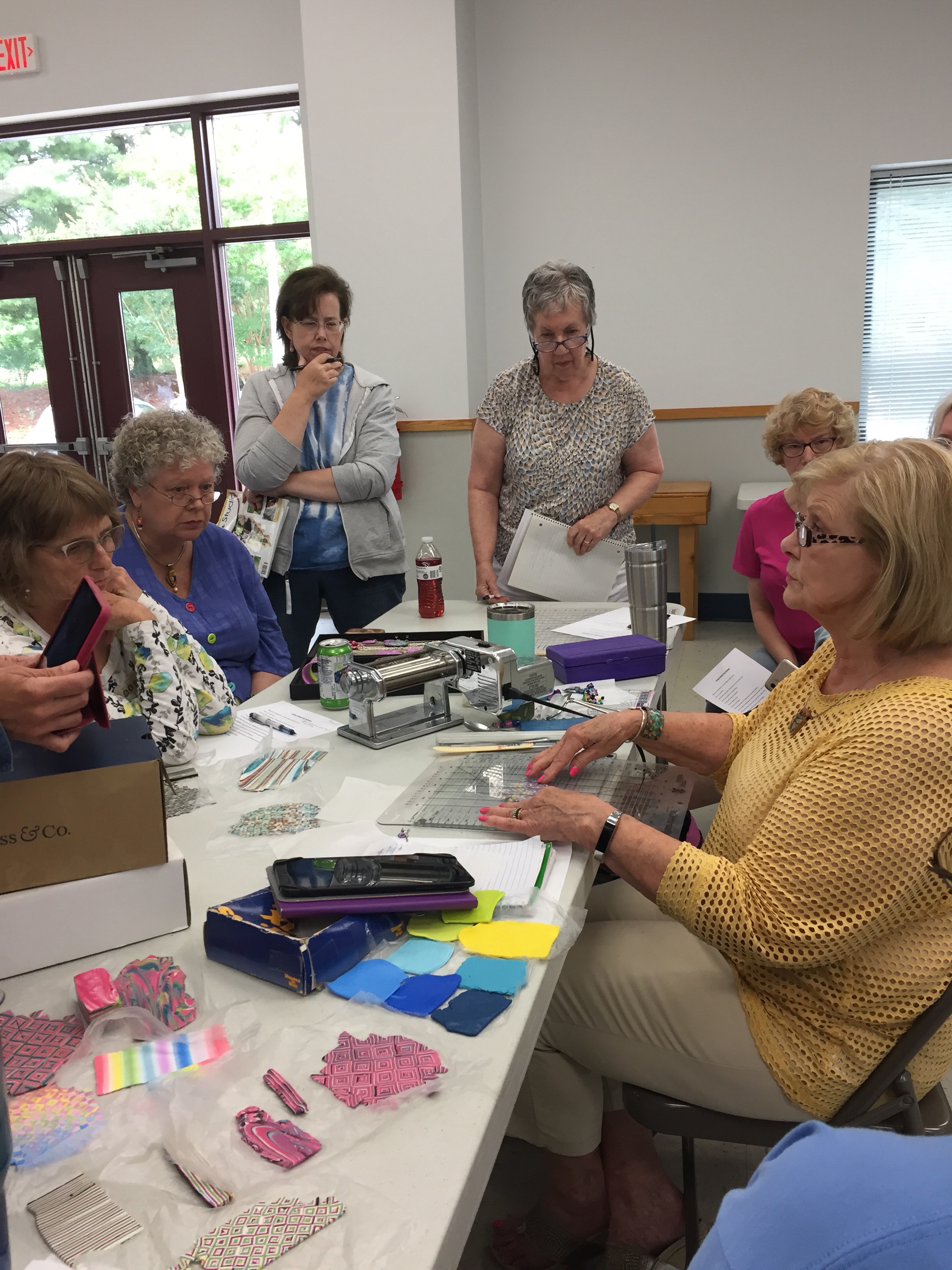 The lady in yellow is Marilyn Davenport who comes all the way from Sevierville, TN! Today she demonstrated a polymer quilt technique!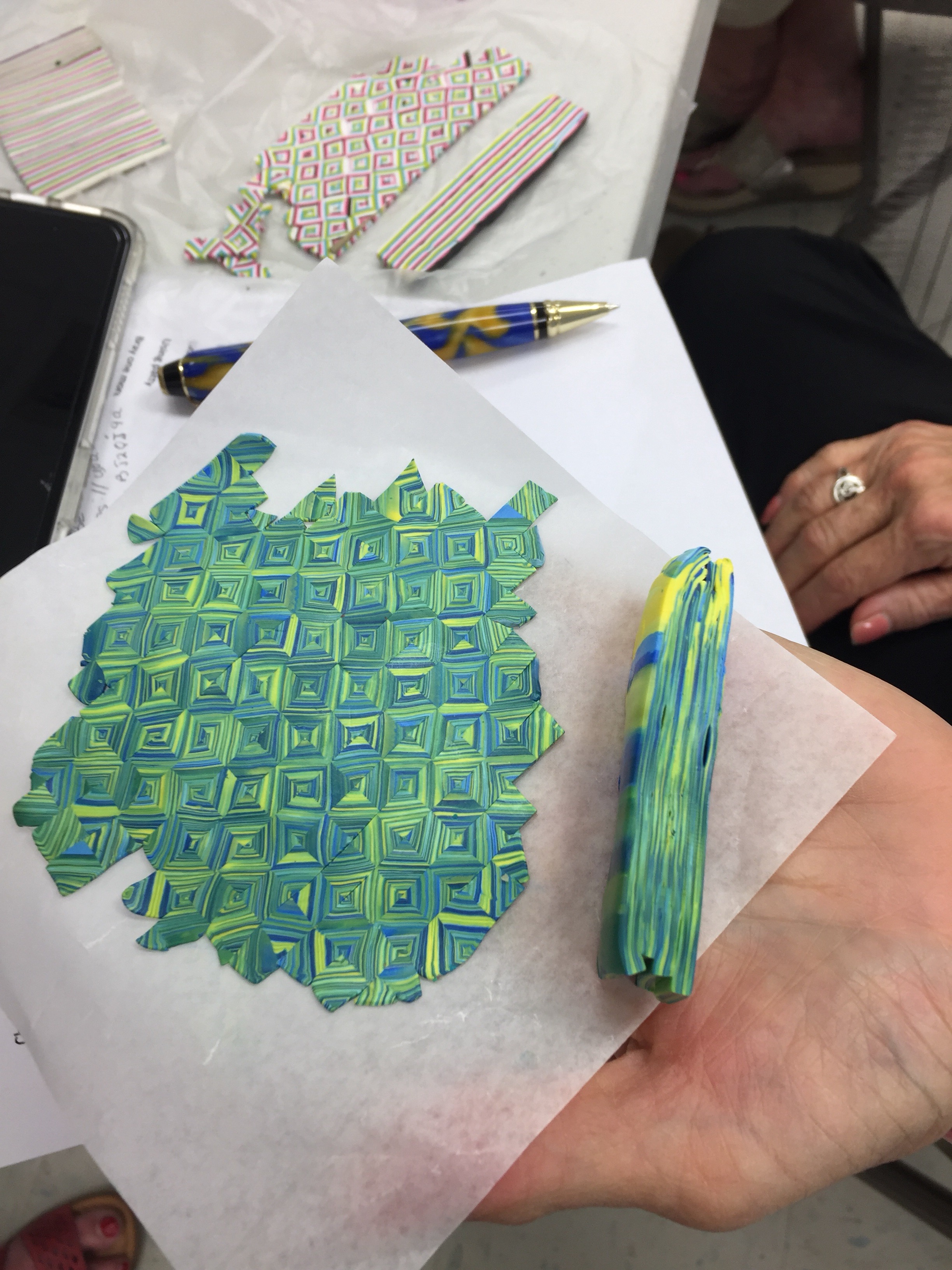 Laura Sheaffer and I attended.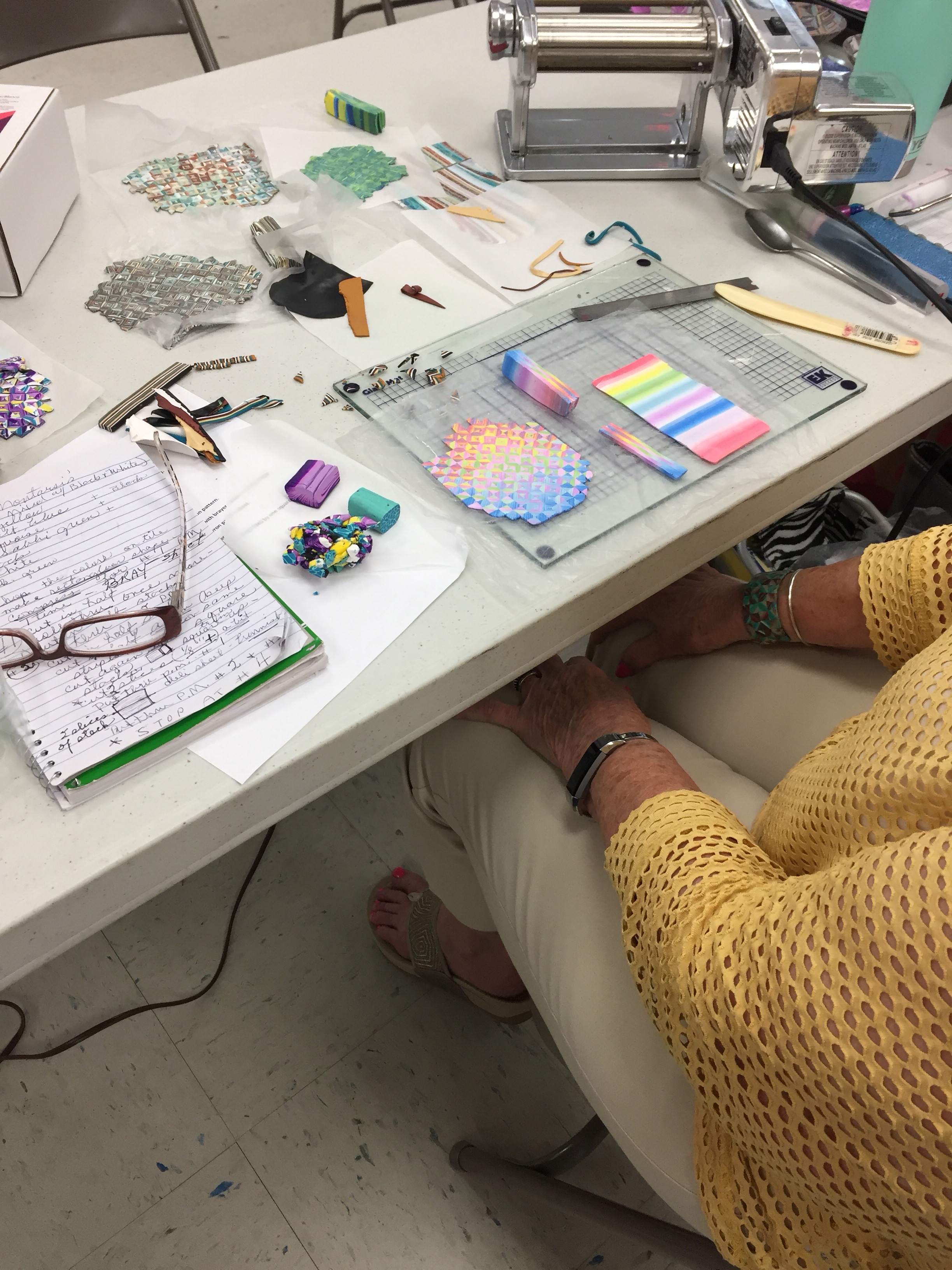 Since Laura is an accomplished quilter, this was right up her alley!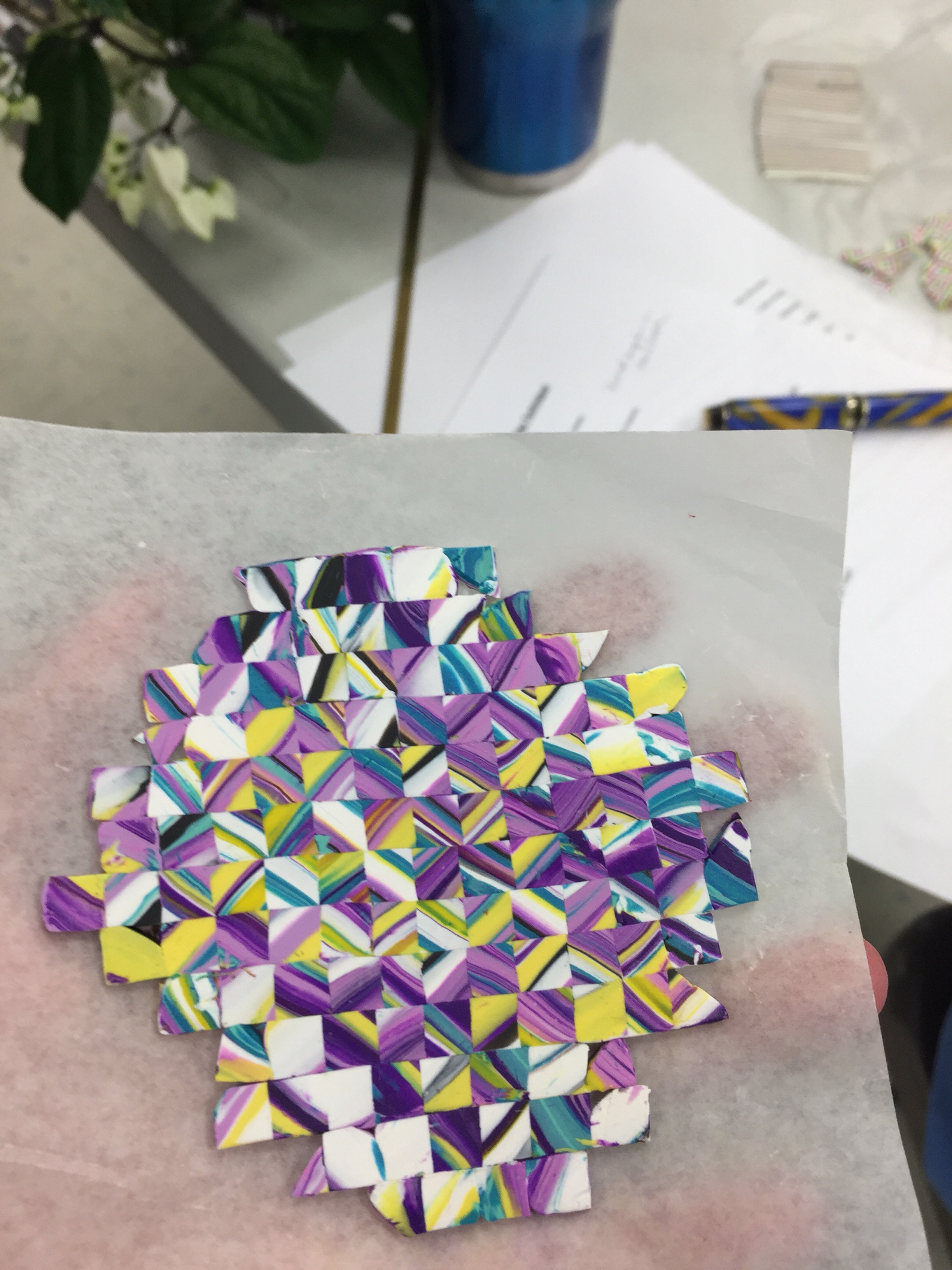 Marilyn was a knowledgable teacher. It was an inspiring and memorable session!