Remember this old girl, Fashion Queen Barbie? She came in an Egyptian-looking bathing suit with a head scarf and 3 wigs! Only this blond one has survived at my house.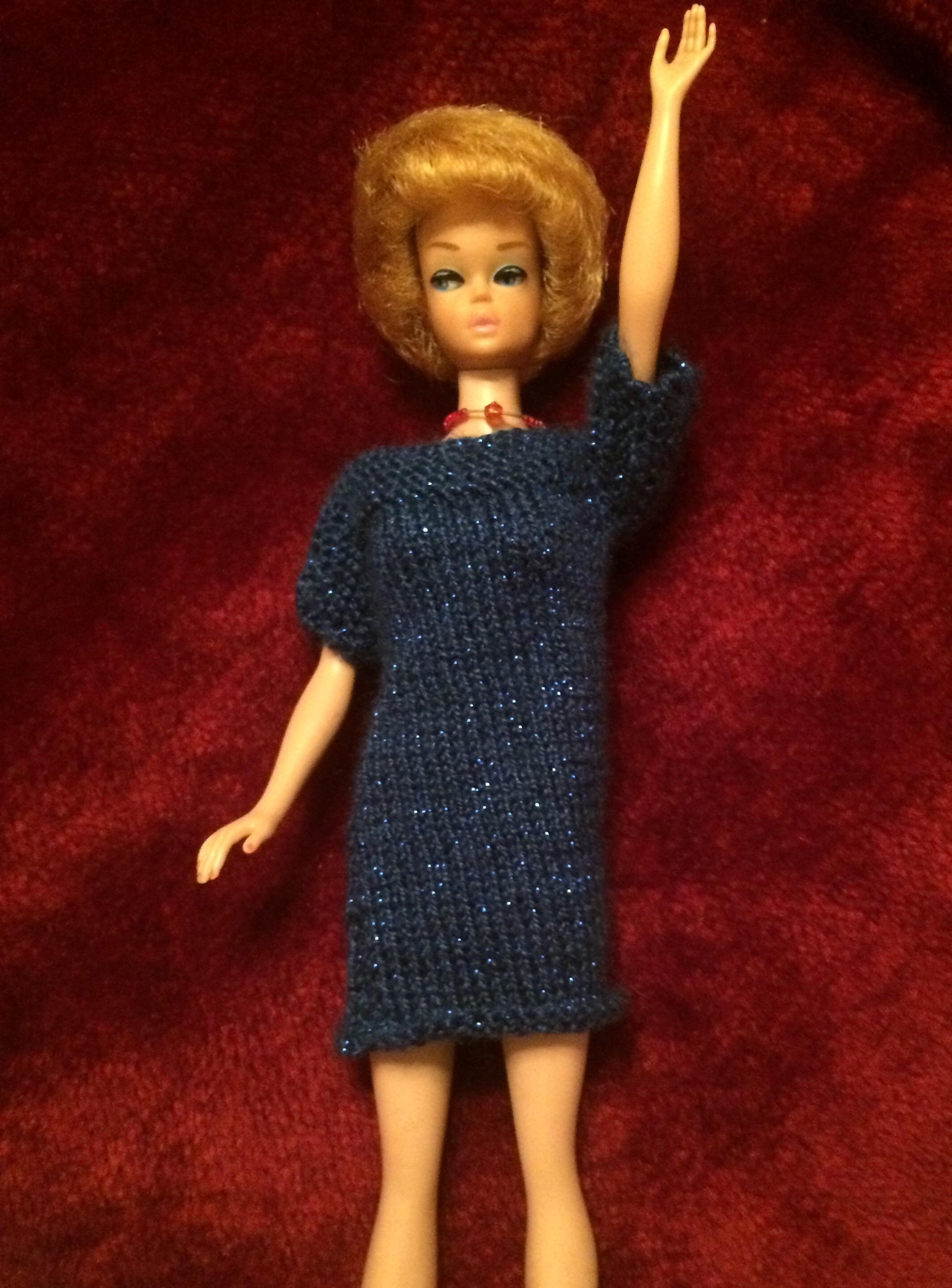 She's my latest model since Hispanic Barbie is visiting with Vivien. I was looking for a simple knitted dress pattern, but the one I found was not simple at all. So, I came up with my own. It needs some tweaking before I share it.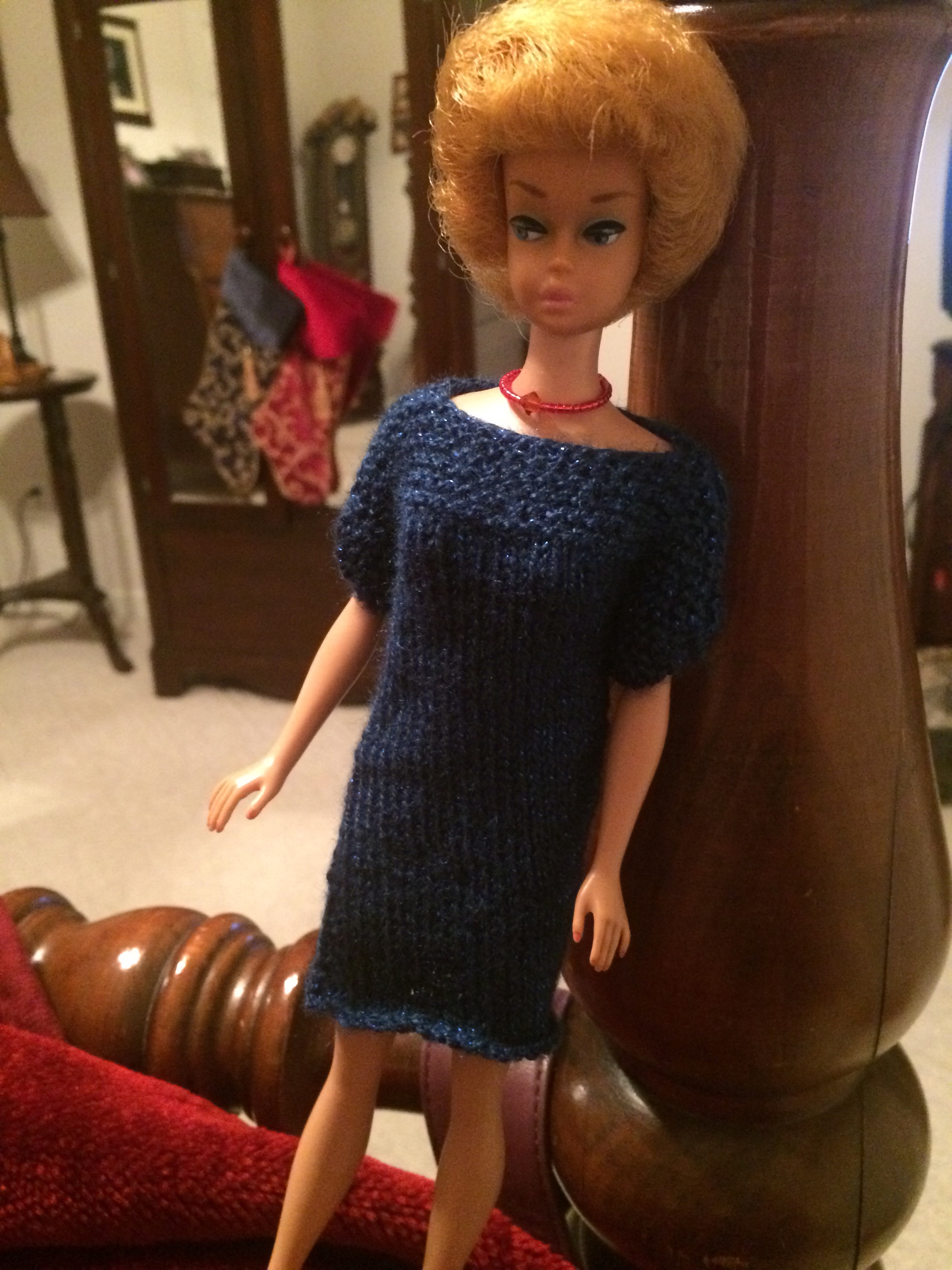 I'll try again, after I have a go at the "rainbow dress" Vivi has requested. I'm also going to try a Fun Fur wrap!