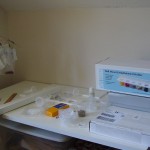 I decided to tackle a little organizing as my Saturday before Easter project. This is the right corner adjacent to my new desk in the bonus room over the garage. I've been calling it my craft space, but actually, much to my husband's dismay, I have craft spaces all over our house. This one is going to be my jewelry making and scrapbooking space.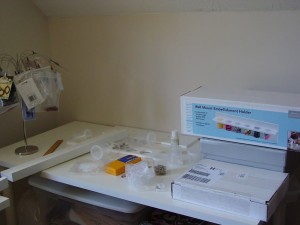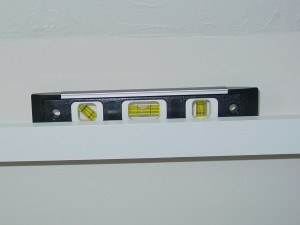 I found some shallow shelves at Michaels in Winston. The Park Road, Charlotte, store doesn't have them. This is my husband's torpedo level and my new favorite tool.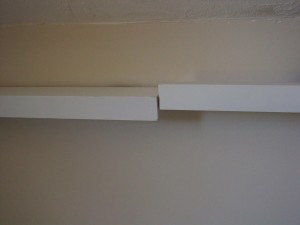 I wound up with this: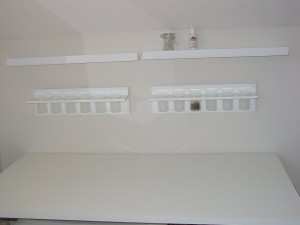 The container holders are Jetmax, and I found them at Tuesday Morning about a year ago. This is all very white. I will photograph it again when I get those shelves and containers filled. And, of course, that table won't be bare for long!