I have found the most amazing website! A dear Swedish lady has designed over 1000 knitted outfits for Mattel's Barbie and Ken Dolls! This is number 1,134!

I am fond of this cape, number 1,023: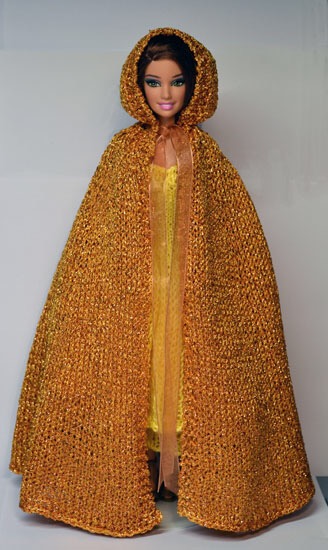 The collection even includes miniature versions of the costumes of the Swedish pop singers, ABBA, worn during the 70's!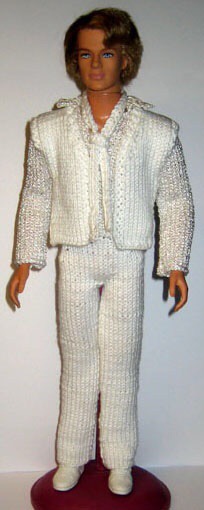 The instructions are available in 6-8 different languages, but always include English.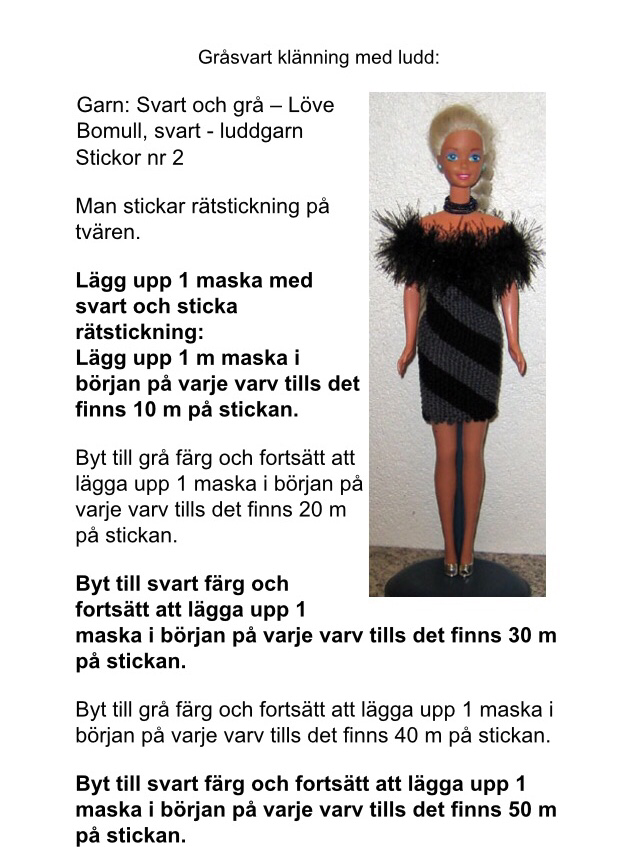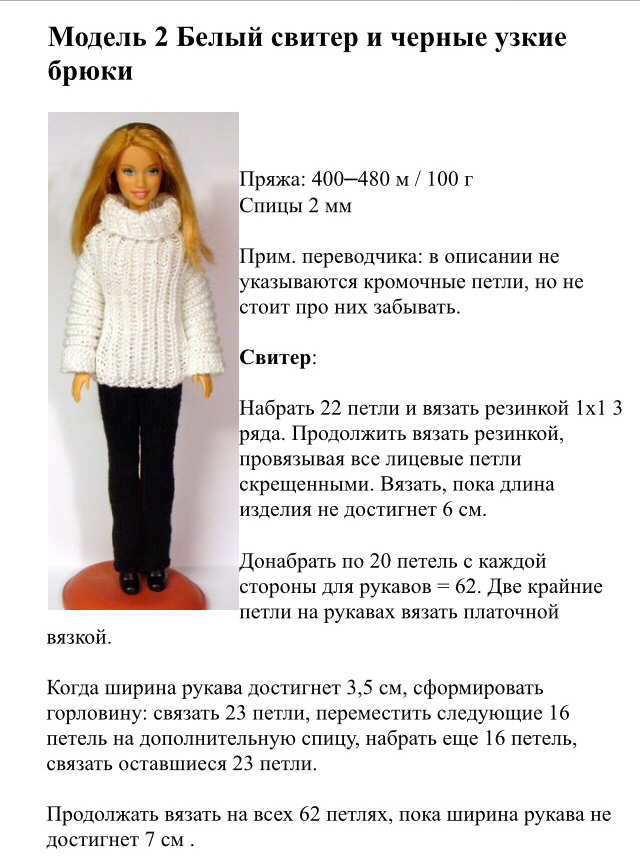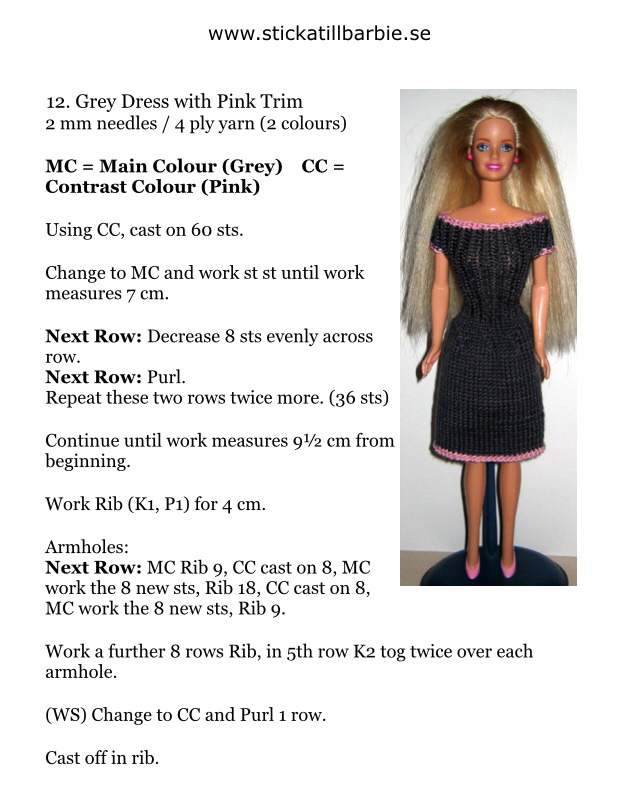 Outfits often include knitted accessories.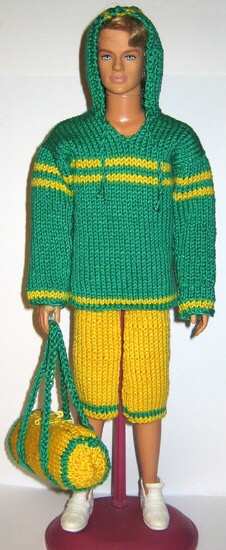 I don't know if I have the patience or eyesight for these tiny knitted garments. I plan to start simple, with a scarf or a skirt.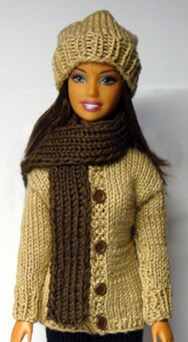 I also plan to find the name of the creator of these patterns, share it, and thank her profusely!
The cost of all these instructions? They're free! Visit this amazing collection at http://stickatillbarbie.se/