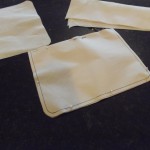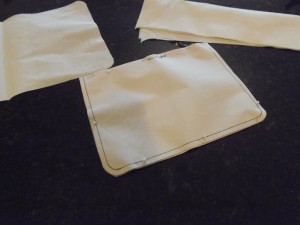 I've not been very crafty lately. The week before her 80th birthday, my mother was diagnosed with lung cancer. For the last 7 weeks, she and I have been traveling to Boone, NC, for her radiation treatments. On weekends, I've traveled to Charlotte, to help my daughter with my grandson. I did cut out some foundations for Bible covers one afternoon, but I've not lifted a needle. I have pinned many crafty things on Pinterest and watched some quilting videos, but that's about it. Mama's last treatment was yesterday, and she's doing very well, so I spent the day, today, working on the master bedroom closet.
My recently purchased craft desk came with wire baskets for drawers. The openings were larger than I like, so I've been replacing them with mesh baskets. The wire baskets fit and coordinate well with the wire shelving in the closet, so I've been using them to replace the old paper boxes I use to house out of season clothes. I'd love to install a custom closet system, but this will do just fine for now.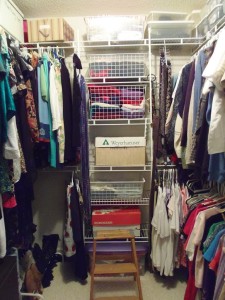 Next trip to Charlotte, I'm picking up more wire baskets at the Container Store.