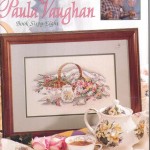 That's mine and PJ's made up word for crazy! And that is what I've gone! I am obsessed with finding old cross-stitch patterns I've always wanted to stitch, but never had the time.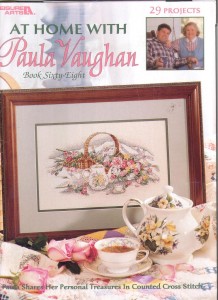 This is my latest purchase, "At Home with Paula Vaughan, Book Sixty-Eight."
I have loved her work for years, and you can see,
in a recent post
, one of her earlier designs I purchased on eBay.
This book was in a rack, along with about 100 others, in the back corner of Michaels on Park Road in Charlotte, NC. I spotted it several months ago, when I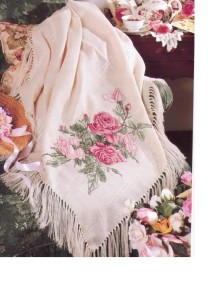 was looking for yarn.
It has 29 projects that are all gorgeous, but this one is the one I wanted: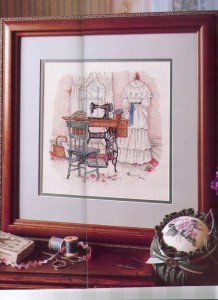 This looks just like my wedding dress from 1984 (Jessica McClintock, remember?) and the sewing machine looks like my granny's!