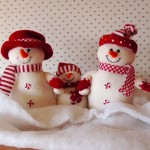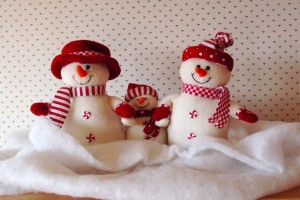 It has been a beautiful spring weekend, so I packed away all my snowflakes and stuffed snowfolks!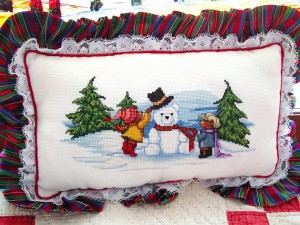 I stitched this pillow many many moons ago, but I still like it and leave it out after Christmas. I wish cross-stitch would make a resurgence in popularity. That reminds me, I haven't checked the
cross stitch club
for free downloads lately!