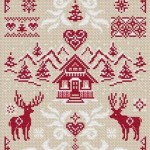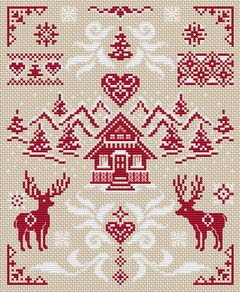 I am a registered member of the
Cross-stitcher's Club.
That entitles me to the free pattern of the day for the last 5 days. Well, today's pattern is beautiful so that works for me. However, if I want to become a premium member and use their photo software, that'll cost me! 'Guess it's back to window screen photography for me!