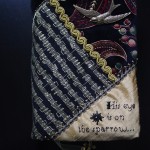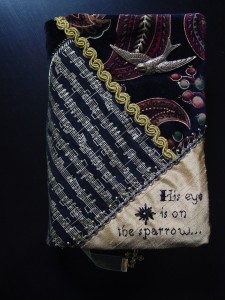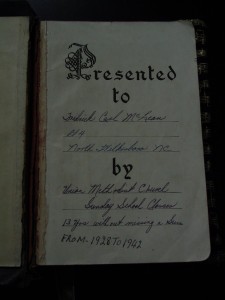 I have been babysitting my grandson, PJ (Peter James) so I've only managed a little crafting.
However, I did get Mama's Bible cover done in time for her birthday (Aug. 26.) My dad died in 2002 and Mama had been carrying the Bible he was given for attending Sunday School for 13 years without missing a Sunday! The old cover was ragged and worn, and Mama put it up, fearing it would be ruined. The cover I made her is for that Bible.
She carried it last Sunday and the ladies in her Sunday School class loved it!